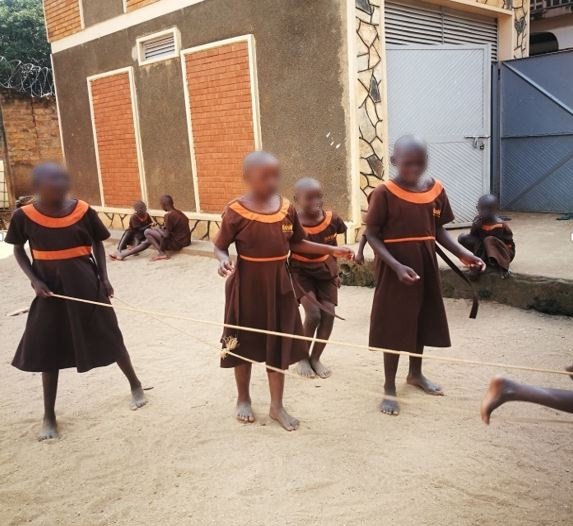 In Uganda there are thousands of vulnerable, street-connected children* encountering hunger, poverty, violence and abuse on a daily basis. Retrak's principal aim is to reintegrate these children into a safe family environment.
In December 2019-January 2020, Retrak reached 460 children through outreach or referral; 46 were reintegrated with their families or placed in alternative, family-based care. We provided safe shelter and protection to 362 children in the Retrak Lighthouses (short-term transitional centres).
At Retrak's Lighthouses, children are supported to overcome trauma by accessing catch-up education (taught in line with the national curriculum), psychosocial counselling and the medical care they so urgently need. We use a child-rights approach to working with children, meaning that together with them, plans are made for their next steps. All families are assessed to see whether it is safe and appropriate for children to go home. When this is impossible, Retrak ensures that alternative family-based care arrangements – such as foster care or supported independent living – are made.
Below is a story of Anita** who is receiving the support she needs to reintegrate back into life in her community, thanks to the support of donors like you.
Anita's story
A 10-year-old girl has been rescued from an horrendous cycle of sexual abuse after her neighbours were trained to spot the signs of slavery.
The schoolgirl had been enslaved by a relative who exploited her vulnerabilities on a regular basis. She was in pain as a result of her abuse and became increasingly withdrawn.
Her plight was uncovered by neighbours in the community where she lives – a village in rural Uganda – after they received training from Retrak on how to recognise the indicators of exploitation. As a result, and in response to their concerns, police carried out a raid on the family home.
Officers referred Anita to one of the Retrak Lighthouses – a safe haven for children who have been abused and exploited, or who have been vulnerable to exploitation.
A police chief at the Ugandan Children and Family Protection Unit said: "We don't have the facilities to shelter these vulnerable children – Retrak is the organisation we depend on for their care and protection. We're incredibly thankful for everything they're doing."
Anita has been diagnosed with post-traumatic stress disorder, anxiety and depression as a result of the sexual exploitation she experienced. Retrak's team of trained professionals is providing trauma-informed care and psychotherapy sessions to support her through the recovery process.
A member of the Retrak team in Uganda said: "Anita is finally in a safe space where she's receiving care and support – she's safeguarded and beginning the journey to recovery: her life is being restored. She no longer isolates herself from others – she's actively participating in various activities at our Lighthouse. She's living the childhood that had been taken away from her." Recreational activities (see photo) are an important part of restoring self-esteem and building the confidence of children who have been exploited, rejected and abused.
Anita has received medical care for the physical injuries that she sustained during the abuse, and at the same time is attending counselling sessions. She has also been attending lessons at Retrak's Shine School, an education and career centre for children and young people who have been exploited. She is also accessing the Lighthouse life skills sessions – covering topics such as personal hygiene and health – as well as attending classes alongside her peers.
Anita says: "I hope to become a doctor when I am older."