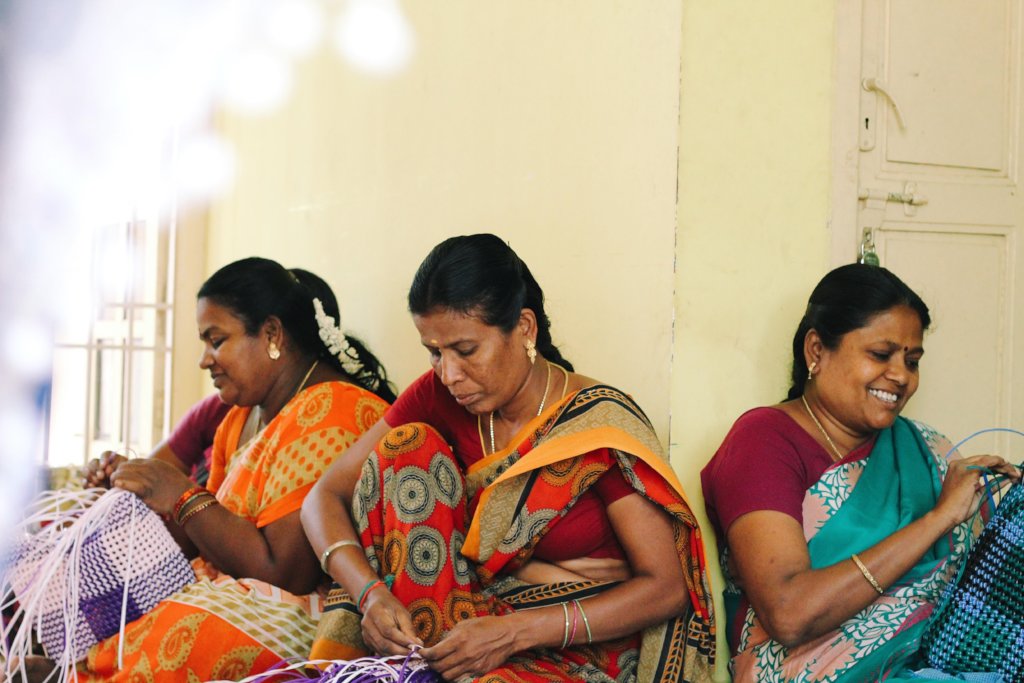 In the early years of a social change initiative, it often feels like momentum is driven by the founder. Decisions, systems, inquiries, and key shifts in direction all move forward, initially, from the mind of the founder. But the day-to-day decisions are actually the least of a founder's responsibility: her ultimate goal is to create a process that flows without her.
When a social change initiative becomes more rooted in the place and people who benefit from it, and less reliant on the resources and ideas of the founder herself, this is when the concept of sustainability, of lastingness, shifts from concept to reality.
This shift happened noticeably in April of this year, as my role evolved from leader to advisor. In the last few months, I've observed Priyam expand in new directions with very little of my own input. We have a strong foundation of systems and structures in place, a supportive global community (you as you're reading this!), a MAHLA family of strong female graduates, and an organic sense of momentum.
This month, we're embarking on next steps and new dreams. We are opening a new MAHLA storefront in Chennai to support the livelihoods of all MAHLA graduates and we are simultaneously recruiting a new group of ten mothers of young children with autism – our third cohort!
A little more than twenty women completed the extension phase of the MAHLA program in July; the extension was formed by graduates from Year 1 and Year 2 who met several times each week since February to consistently meet weekly product targets (e.g., number of baskets and mats woven) and continue to participate in monthly life skills and knowledge classes.
This fall, we are opening a shop in Chennai to sell the products that the mothers make. We will also hire a full-time employee to manage sales. And we also welcome a new cohort of ten mothers who will begin their year in the intensive phase of the MAHLA program – a year of classes in topics ranging from healthy nutrition to healthy communication, parenting, and child development paired with a year of mentorship and livelihood training in skills like basket and rug weaving, sewing, and jewelry. These new mothers all have a child aged 0–6 years old who has been diagnosed with autism, and they have all been selected by Priyam Global from a new government-funded school for children with autism.
I feel genuinely hopeful about the world when I watch Priyam unfold. Somehow, in this messy world of disconnection, insincerity, and what feels like a collective inability to see and to listen, with your help we have created a little ecosystem in India where women can truly see and listen to each other, connect in lasting ways, and live and work with an authenticity that I aspire to.
Thank you for your support, as always.
If you would like to support us financially, we currently need a few new monthly recurring donations ($25–$50/month) to take the torch from a few long-term monthly donors who recently needed to step down. You can always set up a new monthly donation here. Otherwise, look for our next report in December!