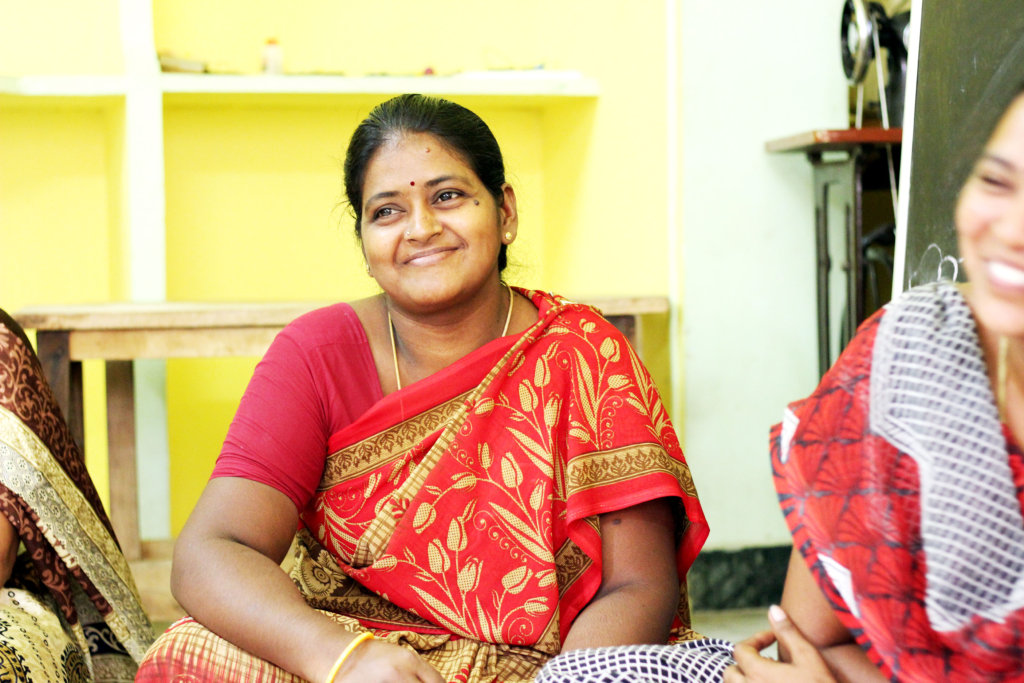 "I always thought that I had talent, now I can prove that I do."
Before she enrolled in the 2017 pilot project of Priyam Global's innovative MAHLA program, Padmavathi spent all of her energy simply trying to care for her son alone. She did not know anyone else who was raising a child with severe cerebral palsy. She had never had any professional guidance on how to communicate with her son, who couldn't speak, or how to care for his changing needs as he grew. Although she had time during each day to work, she could not find a job that was flexible enough to allow her to care for her son if he needed it, and she did not have any marketable skills. The meager income that her husband earned as a manual laborer wasn't enough to afford basic necessities.
Eleven months ago, Padmavathi walked into our women's center for the first day of a twelve-month program. At first, she was shy and unsure of what to expect. But since that day, she has learned how to sew and how to make jewelry, how to communicate with her son, how to know which local foods are nutritious for herself and her son, how to take care of her needs while taking care of her family, how to envision a new future for her family and how to make that vision happen. Most importantly, she has learned that she is not alone on her journey, and she has built lasting friendships with other special needs mothers in her community.
Alongside discovering a noticeable talent for tailoring and making clothing, Padmavathi also discovered a love for helping others learn, and we will be inviting her to work as a teaching assistant for the next group of mothers in the 2018 MAHLA program.
In one month, Padmavathi graduates from our first MAHLA program. It has been amazing to watch her grow more confident and happy, alongside her new community of like-minded women. Our dream is to find and support more women like Padmavathi as they learn what they are capable of, and work to make a better life for their families.