Project Report

| May 11, 2022
Upcoming Bazaar inspires Creativity !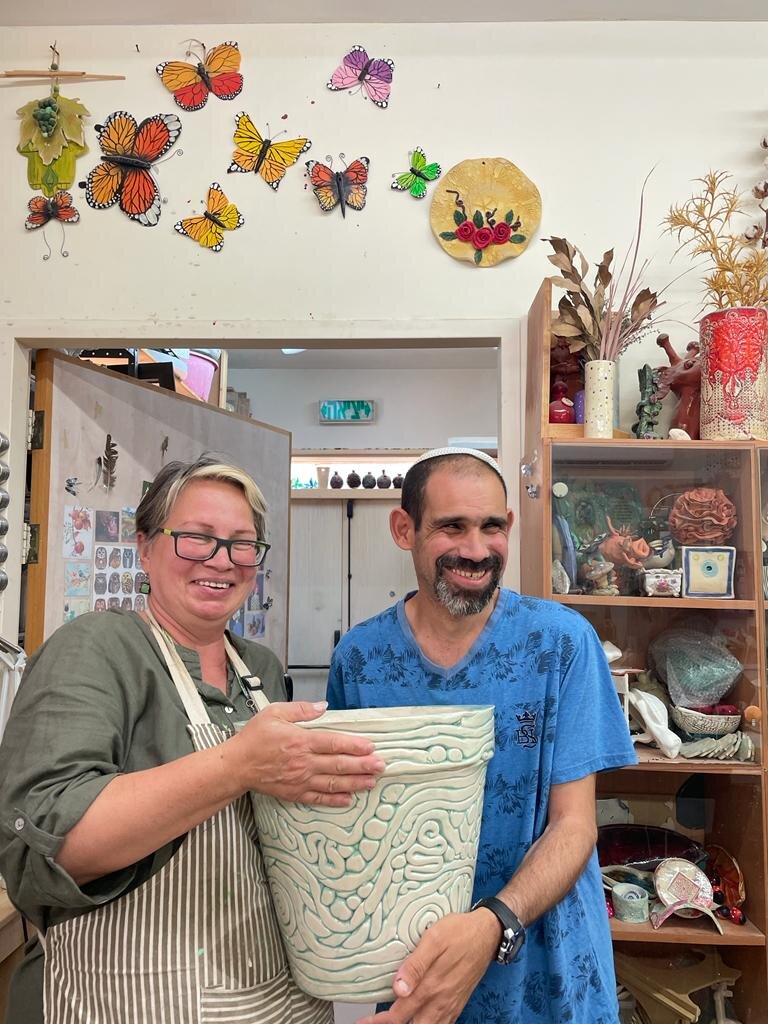 Over 70 adult members of the Beit Uri village are busy creating woven, woolen, wooden items, mosaic and ceramic wall hangings, recycled paperware, bakeries and candle table pieces for the first arts and crafts bazaar in over two years !
Gatherings are once more permitted and with almost the entire village recovered from Covid - the 15 workshops are once again buzzing with creative enthusiasm.
Eldar - blind and deaf uses his sense of smell and feel to weave splendid, professional baskets and trays - each of which is snapped up by the many craft shoppers.
Hezi, in his 40's has spent most of his life in Beit Uri and has become a craftsman of many trades. Despite visual impairment and complex behaviour issues, his professional skills enable him to be busy making ceramic plant holders, colourful mobiles and mosaic-covered mirrors and table tops.
Yair, works hand-in-hand with one of the 55 Israeli moslem staff members who make up over a quarter of the professionals employed in this multi-faceted community.
Beit Uri situated in a neighborhood called Givat Hamoreh - The Hill of Learning in the north of Israel, takes pride in a special atmosphere of harmonious living and working together in a region that could well look at this hill of learning as an inspiration.
Thanks to GlobalGiving donors creativity and ability continue to shine in this unique home for special people.