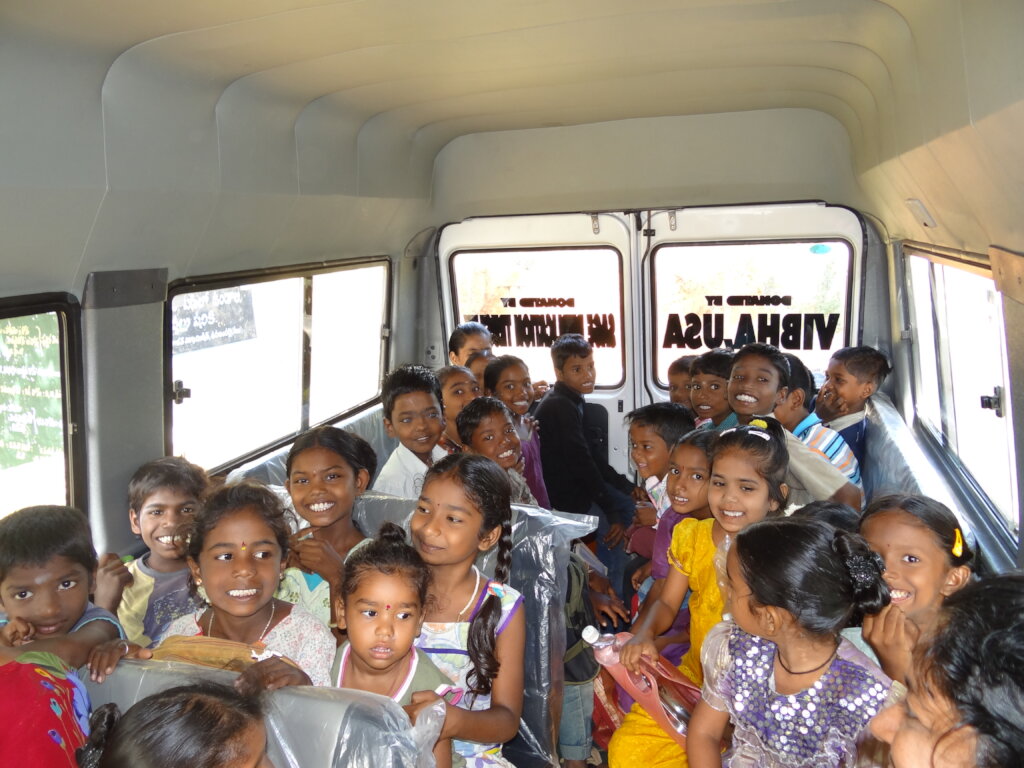 Dear Partners of HEARDS,
Firstly, let us pray and wish you all a Very Happy, Healthy, and Prosperous New Year 2022 on behalf of HEARDS - India!
India was hit hard by the second wave of the Covid-19 pandemic in 2021. There was an abrupt shutdown of schools closure in late April, with cases surging in both urban and rural areas. This past year saw 270 million students in India out of school for over a year due to Covid-19 related school closures in 2020 and 2021. Students from lower-income families suffered the most with a lack of access to online learning and other at-home learning resources.
Most of the children who are traveling through this bus are first-generation learners in their families. Most of these beneficiary target children have a high level of dreams like becoming a doctor, engineer, collector, lawyer, and various such white-collar jobs for helping their slums and villages.
It is crucial that we resume bus operations promptly, to ensure that those who wanted to be in school would be able to get there. Currently, HEARDS is supporting all the children through transportation to bring them back forth to the child labor rehabilitation centers and vice versa. All students are attending school on a rotation basis, (50% capacity each day) to allow for social distancing measures in class. Even though tremendous challenges were faced throughout the pandemic, we saw students and their families remain committed to educational goals and we are happy to report that there were no dropouts during the second wave. We hope to support the children through transportation even in the event of further school closures and lockdowns, to ensure that access to education is always an option. Our children have no substitute except offline classes because most villages have no cell towers and therefore they do not have online classes.
We are honored to support these downtrodden children in breaking down barriers and reaching for their dreams. In these challenging times, thank you for supporting HEARDS in our project.
Thanking you,
With best wishes and fond regards,