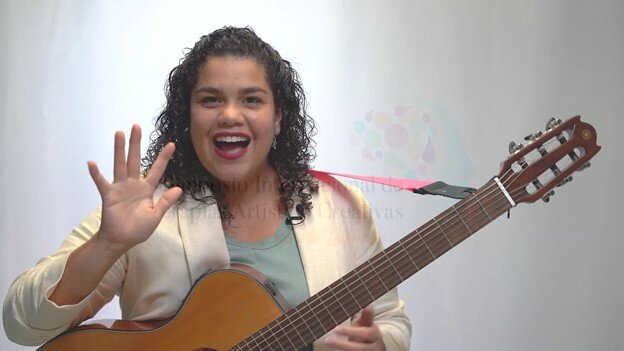 We started a new year full of enthusiasm and energy. Our psychological and counseling services had begun attending people in person, as the COVID-19 pandemic has waned. The safety measures of masks, hands cleaning, and physical distance are still a high priority in our offices, but it is wonderful to be able to have this face-to-face contact. Our counselors have noticed an increase in the demand for the services, and we are grateful to be able to serve our people.
In February we had a cycle of workshops for women called "Esteem". Around 40 women got together on the Zoom platform each Thursday night of February to talk and work on the subjects of, self-knowledge, emotional intelligence, communication, stress and anxiety management, and healing of emotional wounds. It was a special and very profound experience to get to know each of these women and share with them tools for their personal growth.
March is a very important month for us as we celebrate with the world the Creative Arts Therapies. In Casa sin Fronteras we are pioneers in the Creative Arts Therapies in Puerto Rico. This is our 5th year celebrating these forms of therapy that uses distinct arts-based methods and creative processes for the purpose of ameliorating disability and illness and optimizing health and wellness. Our program CODAMO, that integrates Counseling and Dance Movement Therapy, is organizing a day full of activities of music, art, and dance movement for the whole family on Saturday March 19. Professional therapists will be guiding the activities with the public. We will be working in small groups and following the Covid-19 protocols.
In a professional area, we are organizing and promoting the International Symposium of Creative Arts Therapies on April 9. It will be a virtual event with professionals in Art Therapy, Dance Movement Therapy, Music Therapy, and other innovative artistic therapies. Mexico, Venezuela, Spain, Chile, and Puerto Rico will be represented in the Symposium and these therapists will share their experiences and the wonderful work they are doing. For more information, check our social media pages.
We keep visiting schools and bringing the creative arts therapies to the classroom. In February we shared a Music Therapy workshop with high school students, and it was a beautiful experience. We are always available to share our resources with the schools that reach out to us.
As always, thank you for your support that makes all this possible!
Año nuevo, nuevas energías
Comenzamos un nuevo año lleno de entusiasmo y energía. Nuestros servicios psicológicos y de consejería habían comenzado a atender en persona, ya que la pandemia de COVID-19 ha disminuido. Las medidas de seguridad de mascarillas, limpieza de manos y distancia física siguen siendo una alta prioridad en nuestras oficinas, pero es maravilloso poder tener este contacto cara a cara. Nuestros consejeros han notado un aumento en la demanda de los servicios, y estamos agradecidos de poder servir a nuestra gente.
En febrero tuvimos un ciclo de talleres para mujeres llamado "Estima". Alrededor de 40 mujeres se reunieron en la plataforma Zoom cada jueves de febrero por la noche para hablar y trabajar en los temas de autoconocimiento, inteligencia emocional, comunicación, manejo del estrés y la ansiedad, y curación de heridas emocionales. Fue una experiencia especial y muy profunda conocer a cada una de estas mujeres y compartir con ellas herramientas para su crecimiento personal.
Marzo es un mes muy importante para nosotros, ya que celebramos con el mundo las Terapias Artístico-Creativas. En Casa sin Fronteras somos pioneros en las Terapias Artístico-Creativas en Puerto Rico. Este es nuestro 5º año celebrando estas formas de terapia que utilizan distintos métodos basados en las artes y procesos creativos con el fin de mejorar la discapacidad y la enfermedad y optimizar la salud y el bienestar. Nuestro programa CODAMO, que integra Consejería y Danza Movimiento Terapia, está organizando una jornada llena de actividades de música, arte y danza movimiento para toda la familia el sábado 19 de marzo. Los terapeutas profesionales guiarán las actividades con el público. Trabajaremos en grupos reducidos y siguiendo los protocolos del Covid-19.
En el aspecto profesional, estamos organizando y promoviendo el Simposio Internacional de Terapias Artístico-Creativas el 9 de abril. Será un evento virtual con profesionales en Arteterapia, Danza Movimiento Terapia, Musicoterapia, y otras terapias artísticas innovadoras. México, Venezuela, España, Chile y Puerto Rico estarán representados en el Simposio y estos terapeutas compartirán sus experiencias y el maravilloso trabajo que están haciendo. Para obtener más información, consulte nuestras páginas de redes sociales.
Seguimos visitando escuelas y llevando las terapias de artes creativas a la sala de clases. En febrero compartimos un taller de Musicoterapia con estudiantes de escuela secundaria y fue una experiencia hermosa. Siempre estamos disponibles para compartir nuestros recursos con las escuelas que nos lo solicitan.
Como siempre, ¡gracias por su apoyo que hace que todo esto sea posible!
Links: