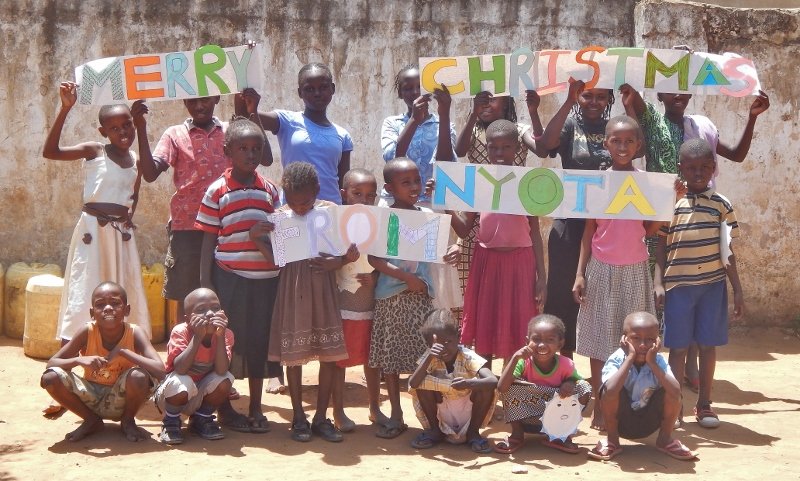 Krismasi njema!
Merry Christmas from everyone at Olives Rehabilitation Centre, Nyota Ing'arayo School, the communities of Bombolulu and Shauri-yako, GVI Kenya Mombasa and the GVI Charitable Trust!
The schools are now closed for the Christmas break but not without going out with a bang!
Our schools currently have a limited supply of these textbooks, thanks to a donation from previous years, but unfortunately with the wear and tear of our harsh environment and continuous use, the textbooks have begun or already have, fallen apart and there are not enough to go around for each student. Many have to share one textbook among four students providing a lot of challenges for students and their classroom teacher.
With this huge need becoming more prevalent in our schools, a 'Swimathon for Textbooks' was organized for November 8th, 2013. With donations and support to our students from across the globe from people like you, our student representatives swam the height of Kilimanjaro! This was a proud moment for the students and schools as they were raising the money for themselves and even with their limited swimming skills found the determination and drive to swim four lengths each for their school and for textbooks.
The donations we've raised for will increase the amount of textbooks in both of our schools to support our students and teachers in their education and have a better ratio of one textbook per two students instead of 4:1. These textbooks will be purchased and supplied to our schools by the time they start their new school year in January 2014 providing a fresh new start to our students and teachers.
What a great way to end the year. With the continuing support of people like you, hopefully we can get each of the students their own textbooks next year.
Asante sana for everything in 2013
We wish you a safe and happy holiday.
GVI Mombasa
Links: