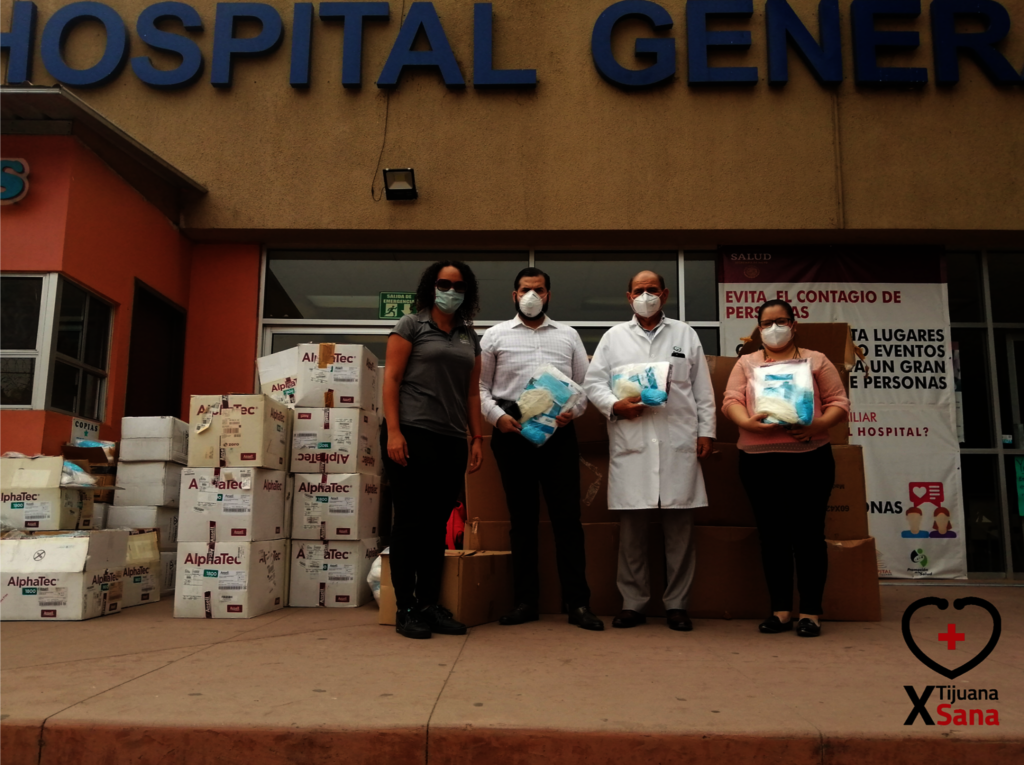 Summary
Tijuana's small, but mighty network of civil society organizations have been welcoming migrants and deportees to ensure their basic needs are met. Unfortunately, COVID-19 has directly impacted millions of people's lives in Tijuana and the U.S.-Mexico border region. Since March 15, ICF has granted over $500,000 to local nonprofits to provide food, medicine, and legal services to vulnerable migrants and deportees in Tijuana. Please help us unite, inspire, and provide hope to our nearest neighbors.
Challenge
As the COVID-19 pandemic continues to limit border activity and stall immigration proceedings, thousands of immigrants and refugees are stuck at the US-Mexico border waiting for legal status. Lack of access to healthcare, food and employment opportunities means they are more vulnerable than ever. Meanwhile, shelters struggle to maintain social distancing guidelines while providing for their basic needs. As Tijuana's COVID cases rise and the health system is overwhelmed, immigrant families are at highest risk!
Solution
ICF is accepting donations to support organizations in Tijuana that will help provide urgent medical supplies and PPE such as masks for hospitals and clinics; IT support and supplies for nonprofits providing critical services to immigrants such as legal counsel, psychological aid, and educational programs for kids and adults; emergency food and basic supplies for vulnerable families; & funds for salaries, rent, utilities and scholarships to help nonprofits survive funding cuts due to COVID-19.
Long-Term Impact
Since 2018, ICF has granted over $600,000 to local nonprofits supporting migrants and asylum seekers in the San Diego-Tijuana border region. Now, COVID-19 presents new challenges for this population. From our base in San Diego, ICF is committed to providing critical needs like food and medical supplies, and long-term support during the recovery which may include legal services to families, mental health support, job recovery, and ongoing basic needs like shelter, food, and medical treatment.
Links: