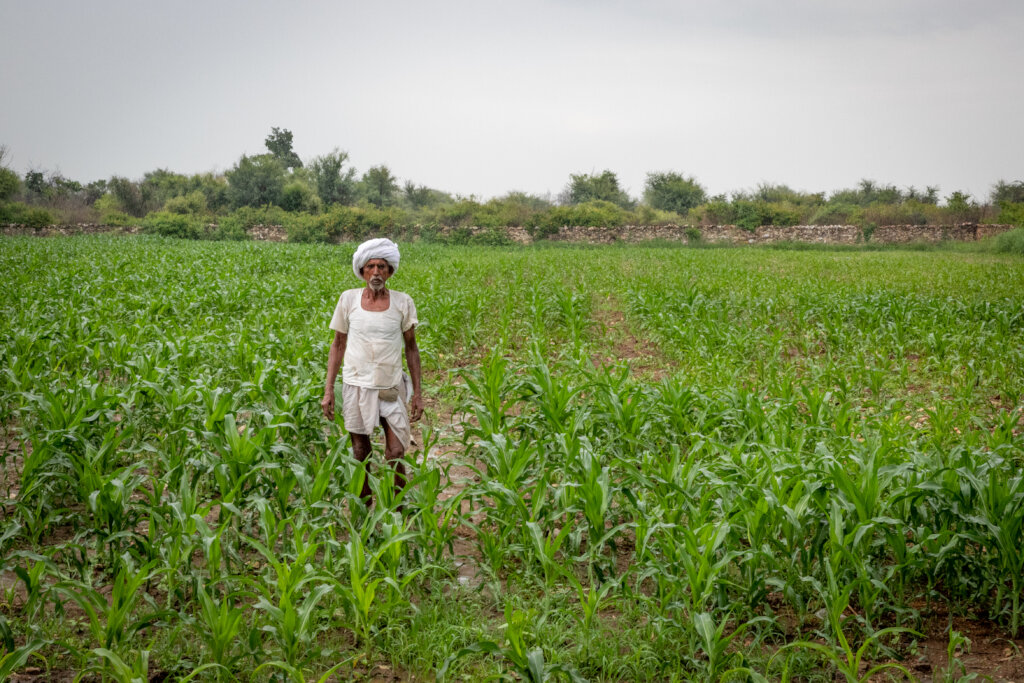 Seva Mandir works in a region which is highly vulnerable to climate change. A World Bank Group report in 2018, on South Asia's Hotspots, classified the region as a moderate hotspot zone. Evidence from various climate science studies points to the negative effects which a rise in average temperature has on people's living standards, and shows that inland areas like southern Rajasthan are particularly severely affected.
Our work area is located in the Aravalli hills. This hilly region receives an average annual rainfall of 630 mm which is not evenly distributed throughout the year, and it experiences drought every three to five years. This is a high water-stress zone with the supply of water from rainfall not meeting demands for agriculture, household consumption and other uses.
80% of people in the region we work in live in rural areas and depend mostly on subsistence agriculture and livestock rearing. 84% of the farmers are small and marginal farmers with two hectares of land or less, with only about half fit for cultivation. Most families cannot produce enough food grains from their farms to last them for the whole year. A report by the UN World Food Programme states that Udaipur district is the least food-secure area in Rajasthan. As a result, 56% of households have at least one member, usually the male household head, migrating for casual labouring work away from their village to meet their household food consumption and income needs.
The poor status of food and water security reinforces the vicious cycle of poverty in the region. Seva Mandir has been working for decades to tackle these challenges.
Mohan, 55 years old, is a farmer in Khamnor. He has a small land holding and is dependent on agriculture for sustaining his family of three. Before being associated with Seva Mandir project, he was practicing traditional farming with average quality seeds, resulting into average harvest and limited income.
Then, Mohan got linked with our project for vegetable cultivation. He undergone advanced technical trainings on agriculture along with high-quality seeds. He has planted radish, tomatoes, and chilly seeds in his nursery. The saplings grew are of very good quality and the transplantation was also successful.
The harvest has already started. Mohan and his family are consuming the harvest and has already earned INR 600 ($8) by selling the surplus in local market. His second harvest of tomatoes and onions is due soon and he is expected to earn around INR 10,000 ($135) from this crop.
Mohan happily shares that it is during the trainings, given by Seva Mandir, he learned about right timing and techniques of preparing nursery beds, which led to good quality harvest. He is excited and looking forward to his upcoming trainings.
Thank you so much for all your faith and continuous support to our programme. We are happy to share that we are participating in GlobalGiving's July Bonus Day Campaign. Donations of $100 USD and up will be matched on Wednesday, July 20, 2022, starting at 9 a.m. ET. The higher the amount, the higher will be the match. So, this is the chance to take one small action and it will have more impact on the lives of many farmers. We hope that you will once again support our programme.
Best Wishes,
Atul Lekhra & the Seva Mandir team
Follow us on www.facebook.com/sevamandir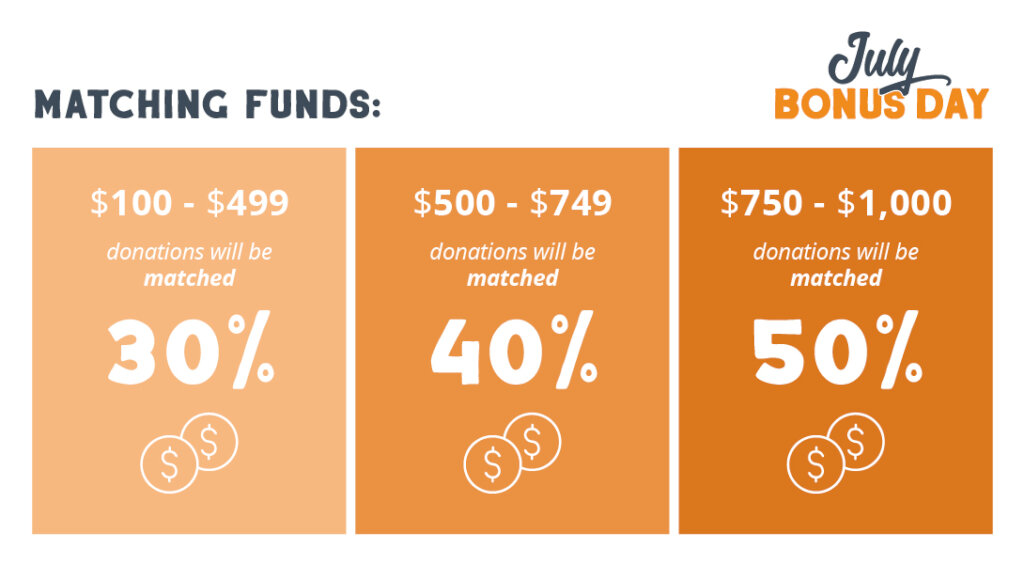 Links: