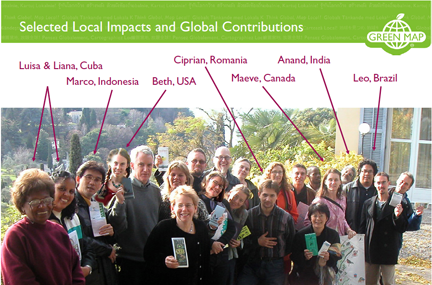 An important part of our work involves meeting potential partners and helping people get 'up to speed' with our tools. In 2013, visitors from A to Z have been in our New York office – quite literally including five Albanian mayors on a US study tour and a group of Zambian tourism officials who will be hosting the United Nations World Tourism Organization conference this fall.
Both these groups came to us through the US State Department's International Visitor Program, which recently gave us a Certificate of Appreciation for sharing our time with these and other guests. We are fortunate to have a recent case study from Albania (linked below) to round out our presentation, and to have experienced mapmakers in the region to follow up with the Africans. In between, Jerusalem's Deputy Mayor Naomi Tsur visited our office to invite our director to the first Green and Accessible Pilgrimage conference in April (see greenpilgrimjerusalem.org).
Regional and local Green Mapmakers are welcome visitors, too.
• Coming from Central Pennsylvania, Beatriz Casteneda is preparing the Hershey Green Map launch for the community's international celebration in March, and will set her Open Green Map against a backdrop of global Green Maps.
• Montclair New Jersey team member Peg Seip came to discuss recovery mapping and how we can co-develop a participatory planning process that is relevant to low income coastal communities impacted by Hurricane Sandy. We linked a short video about using Green Maps in crisis situations below).
• Our neighboring East River Park was also hard hit, and we have begun planning a bicycling tour series and mapping project with community groups that draws upon our post-Sandy 'reality tour.'
This represents just a few of the interactions we have since the year began. Our office has been busy with our Less = More NYC Green Map project which includes a great printed map to some of the most iconic reuse and waste reduction sites across the city. We've just added some updates to our Bellagio Reflections report (linked below) and we're moving closer to launching our Icon Lab.
Celebrate with us on Wednesday March 27
Join us in celebrating the Green Map Archive in its new home from 5:30 to 7:30 pm at the New York Public Library's Map Room, 5th Avenue at 42nd Street. There will be a tour of the map collection and a chance to see some of the unusual and unique published Green Maps in this collection of nearly 800 maps, education and outreach materials created by Green Mapmakers worldwide. We'll also be launching our new NYC website and officially thanking the designers at OTTO NY and desigNYC.org who made GreenMapNYC.org possible. All are welcome to this free event, rescheduled due to Sandy's aftermath.
We wish you all the best this season and thank you for your ongoing support of the Green Map network!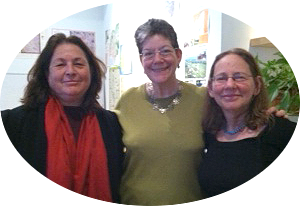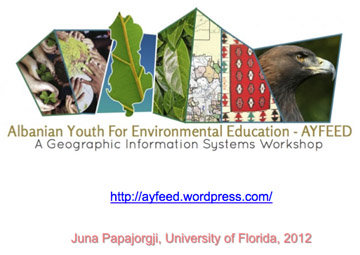 Links: