Project Report

| Apr 29, 2014
Bright News from Green Map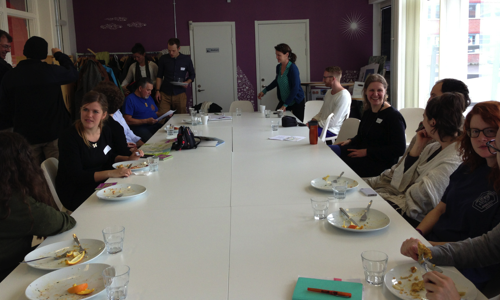 Green Mapmakers are connected online with a listserv, LinkedIn group and via Facebook and Twitter, but it's amazing what happens when we meet in person. We could not have these synergetic moments without homestays, air miles and wonderful hosts. Your support helps us amplify the outcomes of these meetings and do more together to empower communities to address sustainability issues and opportunities.
In April, 35 Green Mapmakers & prospective project leaders got together in Malmö Sweden. Hosted by our long-time partners at the City, their regional Nature Classroom network, Oresundklassrummet, and our Canadian partners at the Common Ground Network at University of Victoria, this international 'collaboratory' included a great cross-sector mix of participants.We started with a study tour of Malmo's outstanding urban planning projects at the Western Harbor and Rosengard, followed by a full day of exchange and co-development of new strategies, applications and tools for community-engaged Green Mapmaking.
Exciting outcomes include three new Green Maps established within a week, a new video (still in production), the seeds of a new mapping platform, strengthened university-community partnerships, and more!
While in the region, I also presented at the Living Knowledge Network conference in Copenhagen, which focuses on community engaged research. I met with Nature Classroom leaders, and help strategize on expansion of youth mapping at these centers in both Sweden and Denmark in the coming months.
Green Map System has roots in Copenhagen. It's where the local NYC Green Map project blossomed into a global movement during the United Nations Social Summit in 1995. It was exciting to return the area and contribute to its ever-greener future.
In New York, we're preparing for several events, including a tour, museum discussions and workshop - you can find them on the newsletter linked below or on our GreenMapNYC home page.
We hope you will pitch in here at Global Giving on May 7 - it's a Match Day and your contributions are 50% matched, starting at 9AM EDS. We'll stretch those dollars even further as we move toward the 900 project milestone. We can't do it without you! Thank you!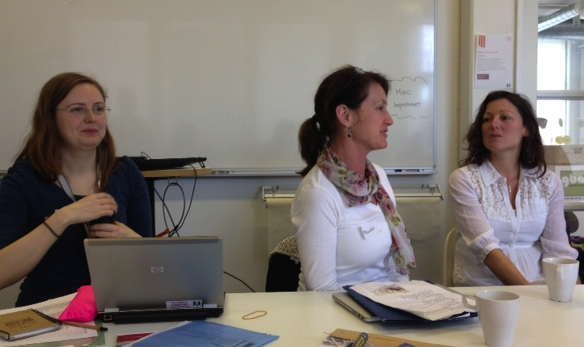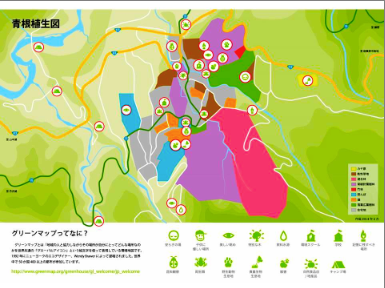 Links: