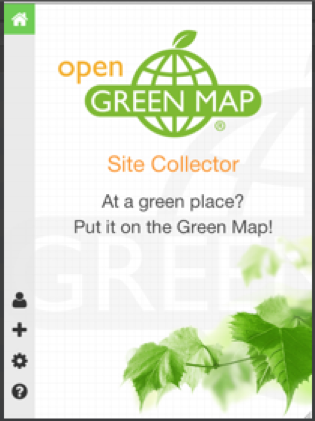 Happy Lunar Year to our Global Giving donors!
Thanks to your contributions, we have continued to make progress on our efforts to involve communities worldwide in sustainable living through Green Mapmaking.
As we continually create resources for local Green Mapmakers, it's always a good challenge to predict what they might need. In 2014, we are especially interested in social inclusion and participatory practices that help communities from all over the world connect and share with each other tools and solutions for their unique challenges
Our newest how-to resource is a short video about creating Green Map cycling tours. Designed to encourage more people to use this non-polluting form of transportation, participants also become more informed about important issues. It's a fun way to help people connect, exchange and improve their community! Check it out in English and Chinese (so far) at the link below.
We based this informational video on our award-winning climate-change related tours. We also have produced a tri-lingual Green Map of Manhattan's Lower East Side that highlights climate impacts and resiliency resources for residents and visitors of all backgrounds. We will be extending our work in relation to this critical effort this year (follow it on Facebook, linked below).
In our next report, we expect to announce the debut of the new Green Map Mobile Site Collector! For the past few weeks, our office in the East Village has been buzzing with many different languages as our network has contributed Romanian, Spanish, Hebrew, Korean, Simplified Chinese, Traditional Chinese, Japanese, Swedish, Indonesian, Arabic, Thai, Catalan, French and Portuguese. It's been especially exciting working with the Romanian team leading this new development.
We are looking forward to seeing people of all ages and backgrounds using the Green Map Mobile Site Collector on their phones, tablets and computers. This is all thanks to you: with your generous help we expect to greatly advance our mission of inclusive participation in sustainable community development. Watch for news soon!
Wishing you the best this season!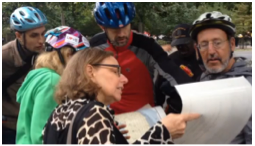 Links: