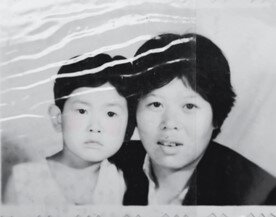 Hi everyone! My name is Chen, I was born in a tiny village of a rural county from Shaanxi Province. There are five people in my family: my elderly grandma, my peasants parents who only know how to grow crops, my younger brother who gets all my parents love and me. When I was little, I attended the kindergarten in our village's welfare home. If you haven't heard of our province, Shaanxi is famous for the TerraCotta Warriors, but our village is full of yellow dirt, as impoverished as you can imagine.
When I was in elementary school, I didn't know what my future would be like. One day, our school held a meeting about education in the village. I remembered there was a slogan saying, " No matter how poor we are, we will support education for children." As I grew older and went to middle school, family tension arose intensely because of the birth of my younger brother. As you might have heard about the gender bias that our older generations prefer boys over girls without any reservations. This is especially true in the northern part of China like where I grew up. My parents would fight and argue over the cost of my school intuition and fees. My father insisted that I should quit school and save money for my younger brother to go to school. I could only lower my head and lower more like I could hide myself in the cave or bury myself in the ground. I felt desperate and unfair, seeing no future at all.
Until the moment I met SOAR, it's like a bright light breaking through all the dark clouds and lightened my life. Although I don't know the names of the donors and volunteers, I always remember the name SOAR! From that moment, my life has been changing substantially. With the help from SOAR, I studied very hard and got enrolled in the best high school in our county. (Our county has more than one hundred villages.) Then I chose to learn preschool education as my major in college. Through my journey, I met other SOAR students who shared similar experiences. With the help of SOAR and everyone's efforts, each of us defeated our original life paths and turned to new pages of life books.
After I graduated, I passed the teaching qualification exam and became a teacher. I decided to devote my life in the small village, to pass the love of SOAR to more people in need, and to realize my dream with love to help others.
Thank you SOAR!
Chen
Editor's Note:
GlobalGiving's July Bonus Day starts on July 20th 9am EDT (6am SF Time).
$400,000 available in Matching Funds for participating projects!
30% match on donations from $100 - $499 (while funds remain)
40% match on donations from $500 - $749 (while funds remain)
50% match on donations from $750 - $1,000 (while funds remain)
Donations up to $1,000 per unique donor per organization will be matched (while funds remain)
First come, first serve!
Thank you in advance for helping SOAR to win the BONUS!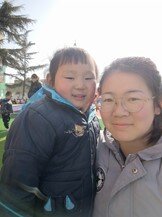 Links: