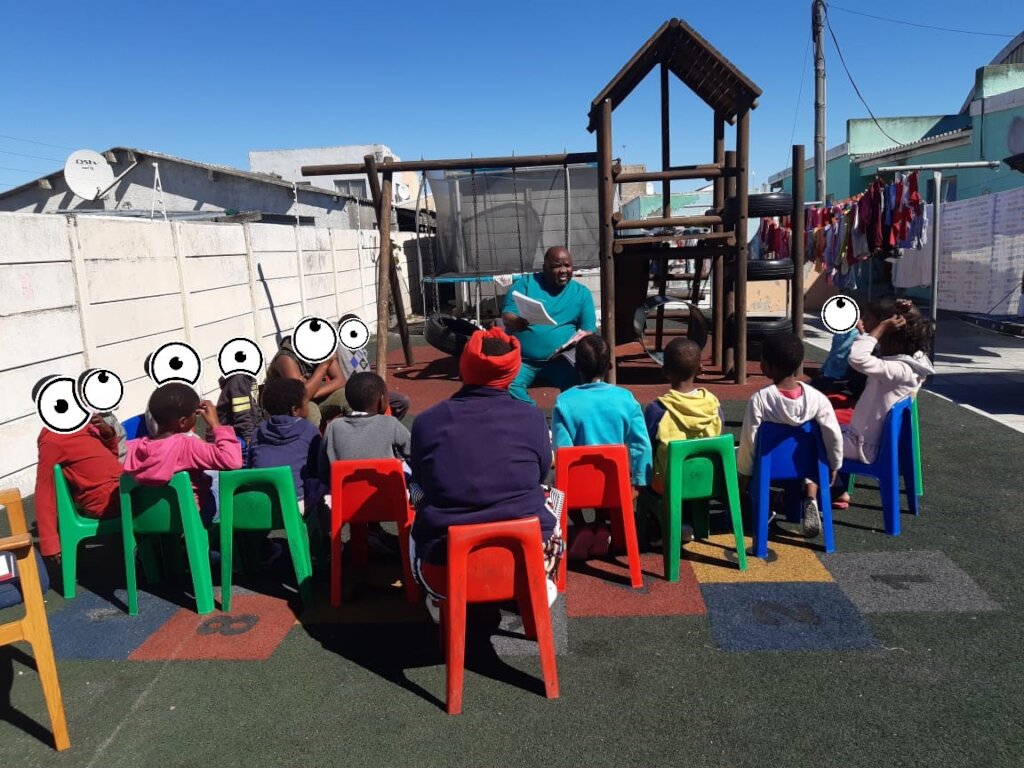 Wishing all of our donors a blessed 2022 and a huge thank you from our beneficiaries for all of your support.
As we have journeyed during 2021 we are extremely grateful for every donation we have received. It is the most challenging area of our work trying to source new donors and donations. Keep us inspired and motivated.
With your kind assistance we have been able to achieve the following with the Children at Fikelela.
The Jerry Giraffe program forms part of our daily stimulation play, learn and engage with each other. So whether Jerry is used as identifying the colour yellow, or the talking flower as the discipline tool and the star for affirming our children they are very familiar with the resources.
As children leave the home and are reunified or even fostered it is very encouraging for us to receive feedback from family wanting to know more about Jerry and the talking flower and the star.
Children listen more attentively and they also encourage the naughty ones and the new ones to pay attention to the story line of Jerry.
Children are affirmed and acknowledged daily, they know that they are very special and the favorite song to sing is I am special, I am special so are you. They know how to behave towards each other as well as to the Carers and everyone else who engages with them. Homework is accomplished a lot better now as they love their story telling time with Jerry and other books.
Our children who are receiving occupational therapy has also improved remarkably as they participate in the Jerry sessions.
The facility Manager Lulamile Mzuzu spent some time with the toddlers as he had noticed there was a bit of jealousy around new children arriving at the Centre.
Our plans for the next couple of months is to get all of our Carers at the facility to be trained in the Jerry Child abuse program as it is a good tool to equip them in dealing with the children.
Archbishop Emiratus Desmond Mpilo Tutu says "do your little bit of good where you are, it's those little bits of good put together that overwhelms the world".
With your bits of good you enable us to overwhelm the children.
With much love and appreciation.