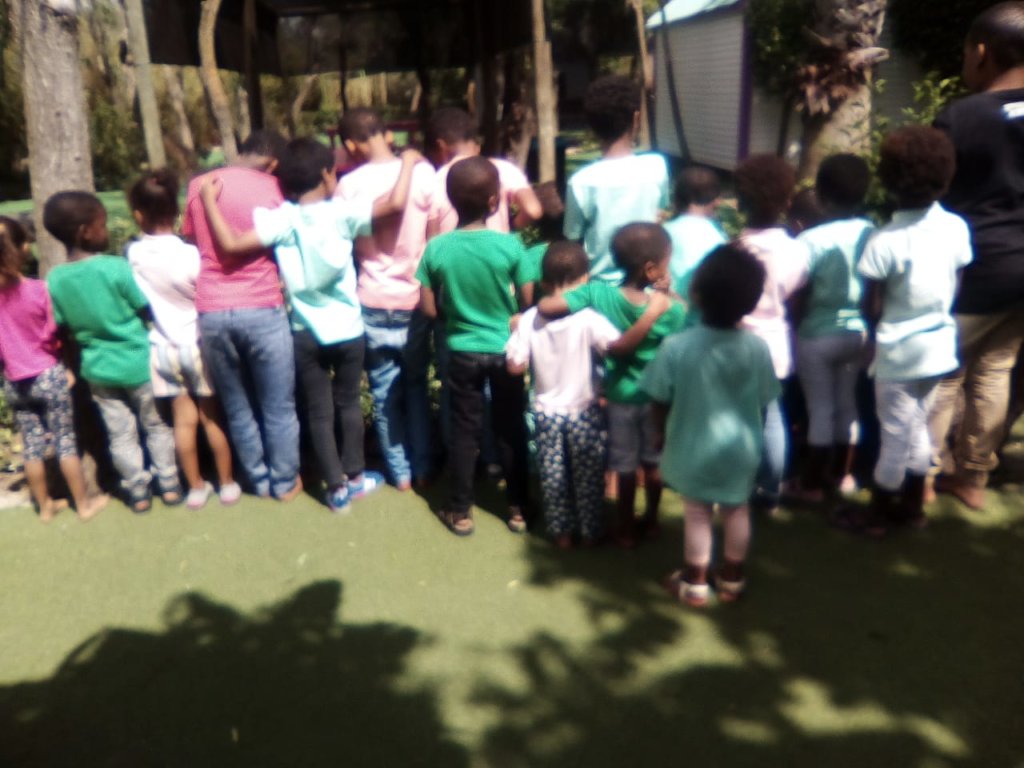 South African has reached its 1 million mark of people infected with Covid 19 virus. We are at a point where it is no longer out there but affecting people who are known to us. We join the World in searching for a miracle of healing.
Despite the pressures of the pandemic we find that keeping our children at Fikelela in doors and limiting their movements it does make it a lot easier.
However this means that we have to up our game in keeping our children occupied. For this very reason the Jerry Giraffe child abuse program is used once a week with the children at the home. Our academic calendar year stats in the next two weeks and we hope and trust that our children will have a year with less interruptions.
With the restrictions in place the behavior of children are affected in a big way so it is important that our Carers are equipped to deal with the children differently. The children are divided into age groups and we focus on serious issues like social distancing, sanitizing, wearing of masks, playing with friends on the school grounds, touching - good and bad touching, saying no - understanding consequences if we don't listen, rewards, HIV and Aids - when somebody gets hurt who do we call/what do we do, what is abuse - how do we deal with abuse.
On a daily basis the children are exposed to fine and gross motor skills development, therapeutic play, activities, puzzles and recreational sports.
Our younger children receive massages from the carers focusing on the joints, hands, feet and talking to the babies. We have witnessed through these kind of engagements singing and playing with the children how relaxed they are and how happy the children are.
With the Jerry Giraffe child abuse program we have given the toddlers an opportunity to share with the other children what they had learnt whilst learning from the program.
We trust that as the children leave the facility and are re-unified with family that all of the life skills that we share with them they will take with them and use it in their new surroundings.
The Fikelela family thanks you for your donation to the children at Fikelela as this enables us to make a huge difference to the physical, emotional and spiritual well -being of the children.
Thank you for touching lives and making a difference to the lives of the 40 children between the ages of birth to 10 years.