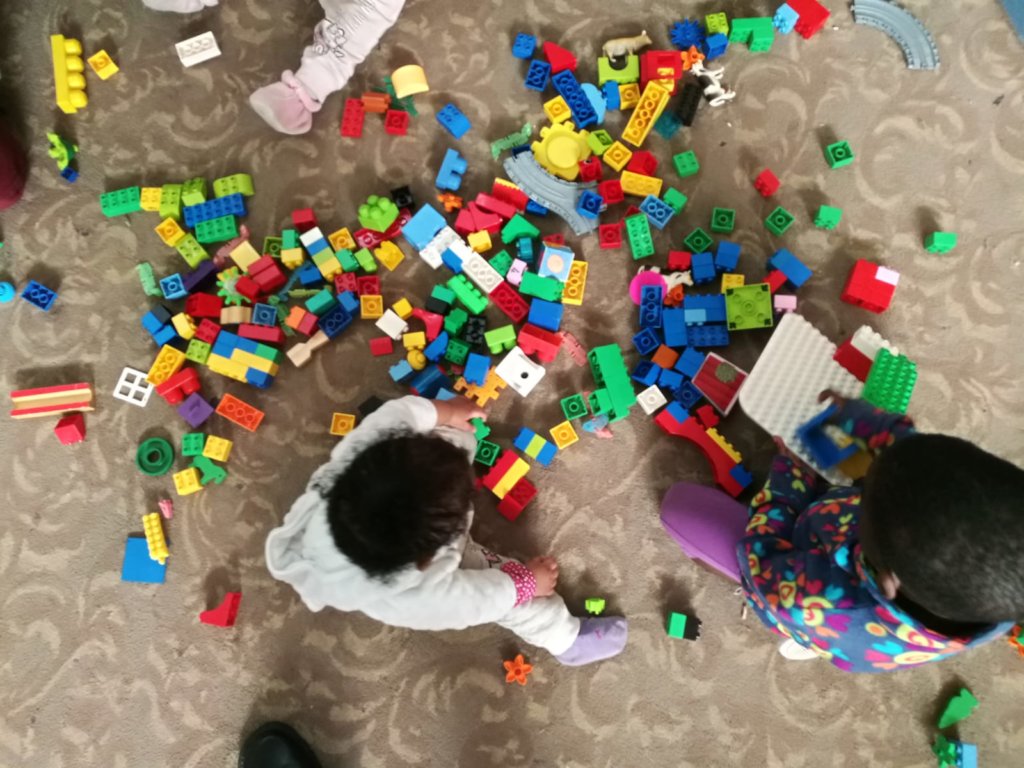 It brings us great joy to share our report with you - Fikelela Child and Youth Care Centre in Khayelitsha a temporary safe care facility for 40 children.
Spending time with the children one would never say that they are children who have been abandoned, neglected, abused, children at risk, children who are vulnerable, infected and affected by HIV & AIDS. Listening to their voices as they sing, watching and listening to them whilst they are busy with their developmental program in the morning one is so inspired to want to share their stories.
Due to lockdown and Covid 19 we were forced to change the way we do things. No volunteers and visitors allowed for the duration of lockdown. All of us decided jointly that we would ensure that the children are occupied, that they are taught something new every day and that we would allow them to have fun whilst they are being developed.
Staff at the home wearing PPE as one of the first steps dealing with the pandemic. On a daily basis the children are engaging with hand sanitizing, cleaning surfaces and educating them around Covid 19.
We have seen a difference around the children, they understood the dangers of infection, why we have to sanitize surfaces, especially the bathroom areas and the areas where the children frequent.
Staff had to be shown and taught by the Doctor & Nurse how to sanitize the hands of the young children and the importance of keeping our-self safe and ensuring the safety of the children.
Keeping the children occupied all day was also something new for the facility as we were so used to children attending school every day. Pictures tell a story - the children love the Jerry Giraffe program, saying hello to Jerry and embracing him as part of our lesson.
The session shared is about "choices" each child could choose a sweet/lollipop/chocolate and it was fascinating to see how they picked up different items before they settled for their item of choice.
The children then discussed with the social worker why they first touched one item then the next item, some of them were content with choosing first time round. Their story line about choices and understanding was linked to them living at Fikelela and choosing to listen to be obedient and participating in activities. This was linked to decision making they have choices to make between right and wrong, playing games and participating as groups or as individuals.
Children as young as they are included in decision making processes at the home. They remind us as adults to wash our hands, wear a mask and to sanitize.
Your generous donation enables us to spend time with the children, making a difference to their lives and to contribute to their development and to maintain a therapeutic environment at all times.
Mandela day - we had no visitors and we had suggested drive by visits to families and organizations. It made us realize that people were not ready to take this on, with social distancing and people working from home we realized people were afraid. To celebrate Mandela day we taught the children about our hero Madiba, children made little cards to hand out to visitors and they made their own hand painted poster of Madiba.
2020 has shown us how the World has changed and how important support is. We trust that we can count on your love and support to allow us to give our children the best to enrich and enhance their lives.
Thank you for your support of the children at Fikelela.