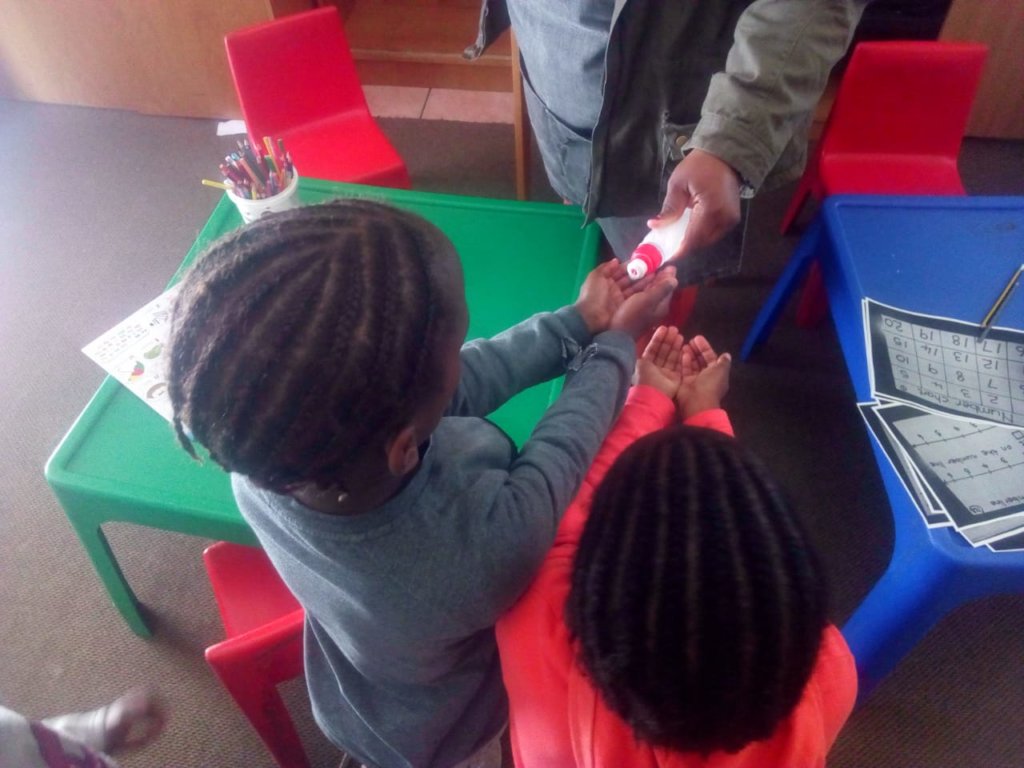 At a time when the entire World has been affected by lock down due to COVID 19 virus. This has brought about loads of anxiety, fear, challenges and a new way of doing things.
Thank goodness for technology, we were forced to implement with immediate affect a different way of looking after our children.
With lock down pressure, no visitors are allowed at the Centre, social distancing sees our children not leaving the home at all, no children are exiting the centre and no new admissions are being allowed.
This makes perfect sense as it avoids issues around space for quarantine and self-isolation. We are very proud to share with you as our Donors each and every one of our staff have been trained and equipped to deal with sanitizing/disinfecting surfaces, washing of children's hands, washing of clothing, wearing of masks.
On a daily basis the children are receiving their stimulation and development programs, school work is sent to the Administrator and all of the staff are involved with this activity. Our children are so excited every day as they cannot wait to see or hear what surprise awaits them on the day. I am actually not sure if it is because they are not leaving to attend school (no pressure of educator or school friends). We have watched our children blossom and grow over this period of lockdown. They are so confident and very willing to assist with the hand washing and the sanitizing. They have become obedient, they are listening and it is clearly because of all of the attention that they are receiving from the Carers (the people who they look up to as their Parent)
A lot of our time has been spent in teaching the children the Jerry Giraffe child abuse program, we are also equipping them with life skills especially around the Big No and taking responsibility for their actions. Our older children are loving the opportunity to being part of the big brother, big sister role.
The beauty of children they are able to teach us so much, despite the pressure and challenges of lock down, their energy levels, their laughter and their joy is so contagious it is actually inspiring and makes one forget about how much there is to do.
From the children of Fikelela thank you for your support, keep safe and say indoors.