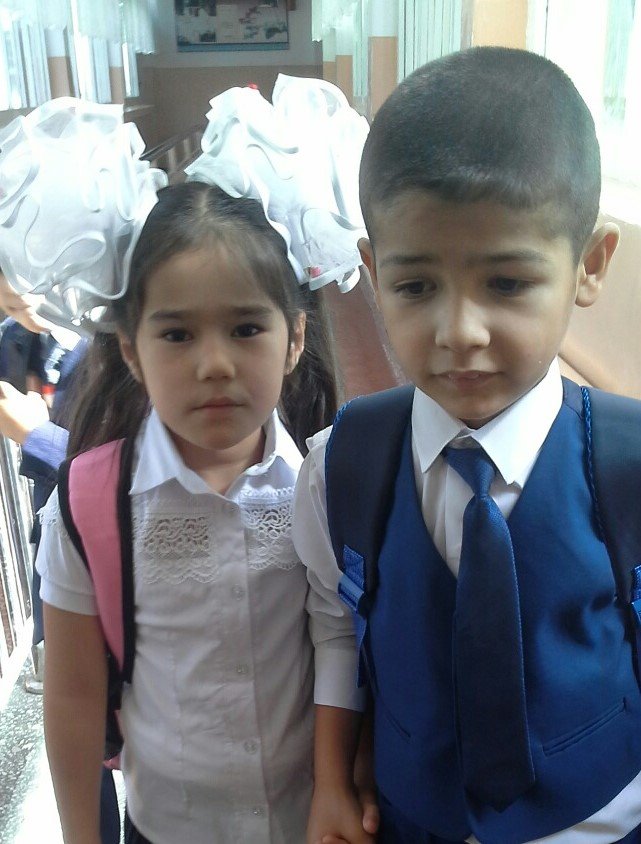 The 1st of September marked the beginning of a new school year in Tajikistan. IRODA would like to share with you the words shared with supporters as the school year commenced:
Congratulations to everyone on the start of the new school year!
We believe that education should be accessible to all, regardless of any physical, mental or sensory differences. Therefore, we are glad that with your help, today there are children with autism are going to schools and kindergartens!
September 1 is a day of knowledge..... For parents who have been preparing for this day for many years there are tears of joy. Five years ago the inclusion of children with autism in mainstream schools was just a dream. Now as a result of the perseverance and incredible effort of parents and parent-led organizations in promoting inclusion it is now a reality. Mainstream schools (No. 54, No. 70, No. 29, No. 28 and No. 72) in the city of Dushanbe are examples of this dream come true.
Today our children, who are graduates of early intervention programs and adaptive classes at IRODA, are attending school. 11 children with autism commenced first grade. 12 students progressed to higher grades in mainstream schools. 30 children who have autism and additional challenges are supported in special classes at 2 different Dushanbe schools. IRODA is extremely thankful to all involved in making this dream a reality. Our thanks goes to the school directors, teachers, specialists, parents, employees of public organizations and tutors for their solidarity and persistence over the last 5 years.
Meetings between IRODA staff and teachers of schools in Dushanbe, who are working towards inclusive education, preceded the success of today. Teachers of 8 schools took part in a workshop on how to develop and adapt the curriculum for children with autism or intellectual challenges. Participants shared their experiences with each other and discussed opportunities to improve the learning process for children with differences in their development. Important discussions were also had on the need for training for high school teachers and support for young people transitioning to the senior years.
Once again we thank you for your on-going support of IRODA's work. We trust you share in the excitement of momentous days like the 1st of September that mark dreams becoming a reality in Tajikistan.