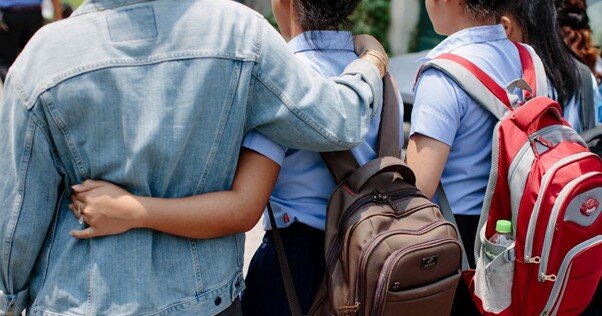 Hope for Justice would like to thank all our donors for supporting our mission to eradicate human trafficking and protect the rights of survivors. Last year, we reached 199,894 people across the globe – the most we have ever supported.
The generosity of our donors has enabled Hope for Justice to support more female child survivors of human trafficking at our Cambodia Lighthouse in Phnom Penh. We have empowered and equipped them with the knowledge and tools they need to recover from their ordeal and build resilience against further exploitation. Our holistic services have helped girls like 15-year-old Ratana*, who was forced into commercial sex work when she was just 14 years old after originally applying for a job as a waitress. Ratana's family was plunged into extreme debt, so she had to drop out of primary school in her fourth year, and search for a job.
Ratana was rescued during a police operation, and she was referred to our Lighthouse. Her perpetrators were arrested and put behind bars after she bravely gave evidence against them in court. We provided counselling and other support throughout the judicial proceedings.
Ratana is also a survivor of long-term sexual abuse. Our team provided specialist support for the trauma caused by this abuse and her recent exploitation. For several months, she received counselling and medical treatment for multiple health issues and sexually transmitted infections (STIs). Ratana attended appointments with a specialist doctor, our in-house nurse, and counsellors to receive medical treatment, mental health support, and trauma-informed care. We also educated her about children's rights, sexual exploitation and human trafficking, and safety. She also participated in catch-up education lessons and recreational activities. Once she was ready, Ratana was reunited with her family.
A counsellor at our Lighthouse said: "Initially, Ratana's family did not realise that she had been exploited. They believed that she was working in a legitimate job as a waitress. Following a discussion, the survivor and her family agreed that the Lighthouse was the best place for her to be. While Ratana was in our care, it became evident that she had not only been sexually exploited but also been sexually abused over a number of years."
Maggie Crewes, our Cambodia Country Director, said: "Following this support, Ratana's health has improved drastically. She is calm and able to speak easily. She is smiling again and has a very friendly attitude. With the expertise provided by our team, we believe that the risk of Ratana being trafficked for sex or exploited again is greatly reduced."
Ratana will be supported by another NGO near to her home. We will continue to follow up with Ratana to make sure she stays safe until she can be transferred into a local community-based project to access vocational training when she turns 16. This will enable her to earn money to support her family.
Ratana told us: "I learned a lot from my time in the Lighthouse and I will make sure I am never re-exploited. I will use the knowledge I have been given to prevent any more bad things happening to me."
*Name and image changed to protect the survivor's identity