Project Report

| Sep 21, 2023
9 year old Jiniya gains independence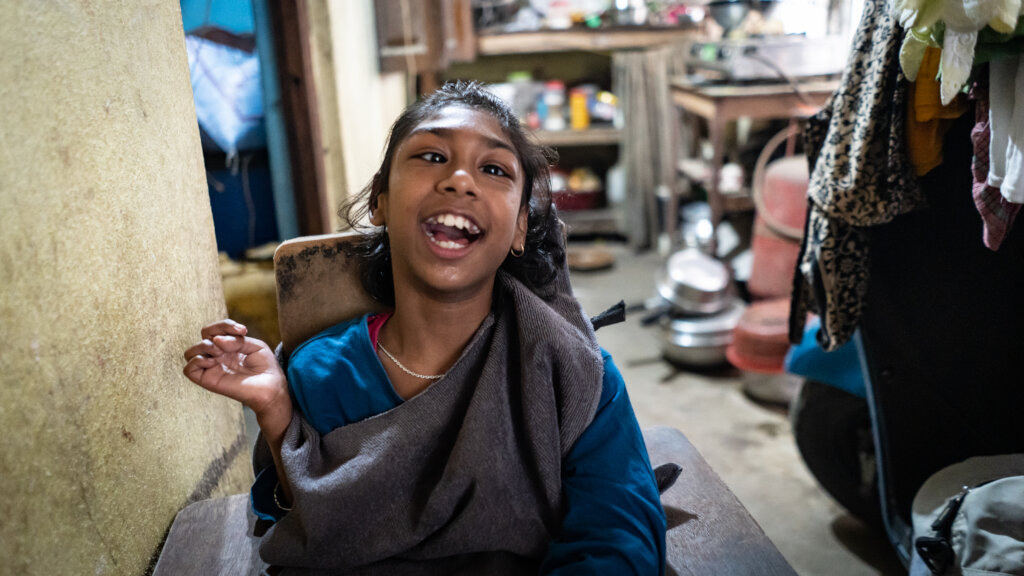 When you made that heartfelt decision to get behind a project giving daycare access to children with disabilities in rural West Bengal, what inspired you?
Perhaps it was the simple belief that no one should be excluded from society. If so, you share the same belief of the remarkable women at Nishtha, our project partner, who dreamed this project and made it happen back in 2015.
But how did it happen? Nishtha was already well established. In fact, it had been instrumental in giving thousands of girls from rural villages the opportunity to complete their education. Their work was groundbreaking, changing societal beliefs. In the rural villages, many girls were withdrawn from school at a young age.
This time, the women of Nishtha identified a new need, children with disabilities. In the rural villages they identifiedhuge levels of discrimination, sometimes even within their own families. Children with disabilities were often malnourished, considered a burden, shunned and hidden away.
The need for the project coincided with a legacy donation through Karuna. This was how the project got off the ground in 2015. We started with 25 children and now thanks to your ongoing support, 80 children now benefit from the daycare centre.
This project has simple aims to provide free holistic support and encouragement for children with disabilities and their families.
9 year old Jiniya has been attending the centre for over 3 years now. Her cerebral pawsy affects her muscles which need strengthening through physiotherapy. The physio also helps with her balance and awareness of space.
When Jiniya first attended she was unable to sit up without someone supporting her. Now she can sit independently. Jiniya is also receiving speech therapy and here too has made significant improvements.
Thanks to all your continued support you are keeping this much needed project alive and giving transformative therapies to Jiniya and many other children with disabilities.