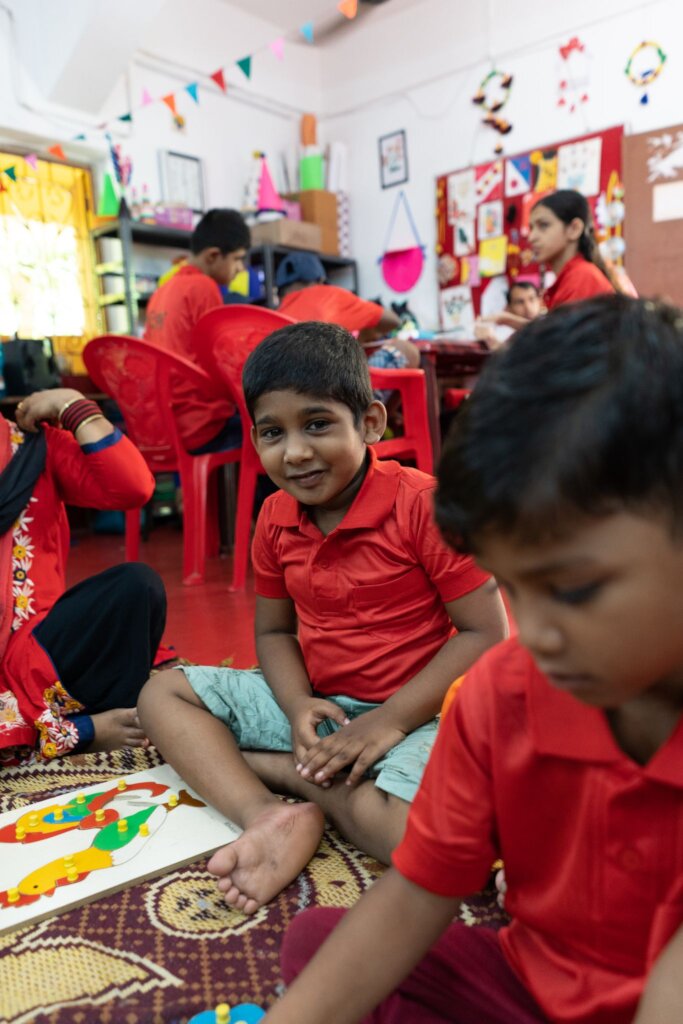 Hritik, 4, has cerebral palsy. Even though his parents work hard to support him and his 6 siblings,with a combined income thatequates to less than 35 cents a day,they struggle to make ends meet.
As his parent's work takes them out of the home,Hritik's brothers and sisterstry to care for him the best they can. Yet without access to resources or information to support them, they are not able to deliver what he needs. He spends his entire day indoors in a single room, is unable to sit up by himselfand does not know his own name.
In rural areas of India especially, situations like this are common. Due to high levels of poverty and a lack of support, families aren't equipped to support children with disabilities. Their conditionsoften worsen over time,increasing the financial and emotional pressure on both the family and child.
Fortunately, Hritik's family was able to contact our project through an awareness camp. These camps tour rural areas raising awareness of available resources to support struggling families.
After an initial assessment, the team were able to give Hritik a diagnosis for the first time and deliver a treatment plan. This includedadmitting him into Bhalobasha, our centre for children with disabilities that provides education, activities and physical therapy to children like Hritik.
Now, Hritik can sit upright without support and even responds to his name. His parents are delighted at how much he has developed. And, as Bhalobashais completely free, they can work and still be confident that Hritik is receiving the best possible care.
Hritik's mother says: 'There was a time when my son used to sleep the entire day in one room. Being poverty-stricken, I couldn't provide the necessary treatment for my son but now I can provide it free of cost. My son is now able to sit, and I can carry out my work while keeping my son at home, which earlier felt impossible. I am highly grateful to the Karuna Trust'.
Thank you for support children like Hritik.
Links: