Project Report

| Nov 24, 2022
A train journey changed everything...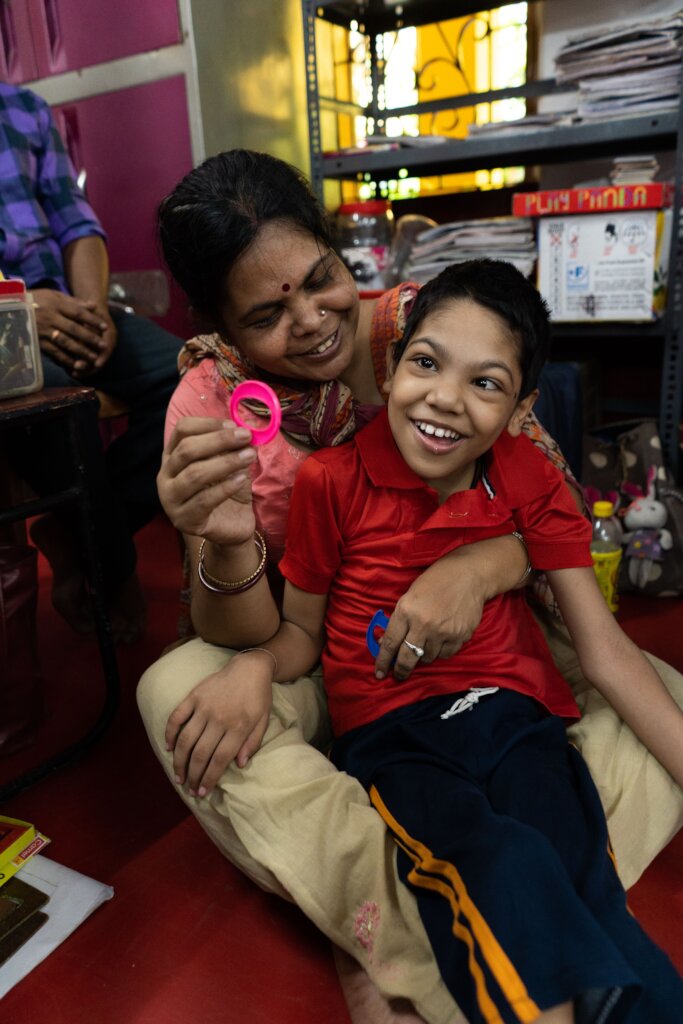 A chance meeting on a train and a family's life has been completely changed… They are now liberated from huge medical costs and can now save up for their future.
You might ask: how did this happen?
It's all thanks to our Bhalobasha centre for children with disabilities and the incredible work they do.
Navneeta,a 12-year-old boy,was experiencing severe mobility issues - he couldn't walk and could barely crawl. Despite his parents being on a low wage, they searched for treatment, travelling all over to find the appropriate support. However, they were met with high costs that they couldn't possibly sustain.
After connecting with someone on the train who happened to be working on our project, they came to Bhalobasha.
With the help of medical professionals, Navneeta can now walk unaided and is making friends with many of the other children who attend! His parents are so relieved.
Navneeta's mother says:'My son was not able to walk earlier, and I was tremendously worried. But here my son is getting all the facilities that are important for his physical development. Now my son can walk. The Karuna Trust has kindled hope in me, and I am extremely grateful to them'.
Navneeta is now in mainstream school and his parents are very hopeful for what his future will bring.
Thanks to your support more children with disabilities can receive the care they need and become part of a loving community.
Links: