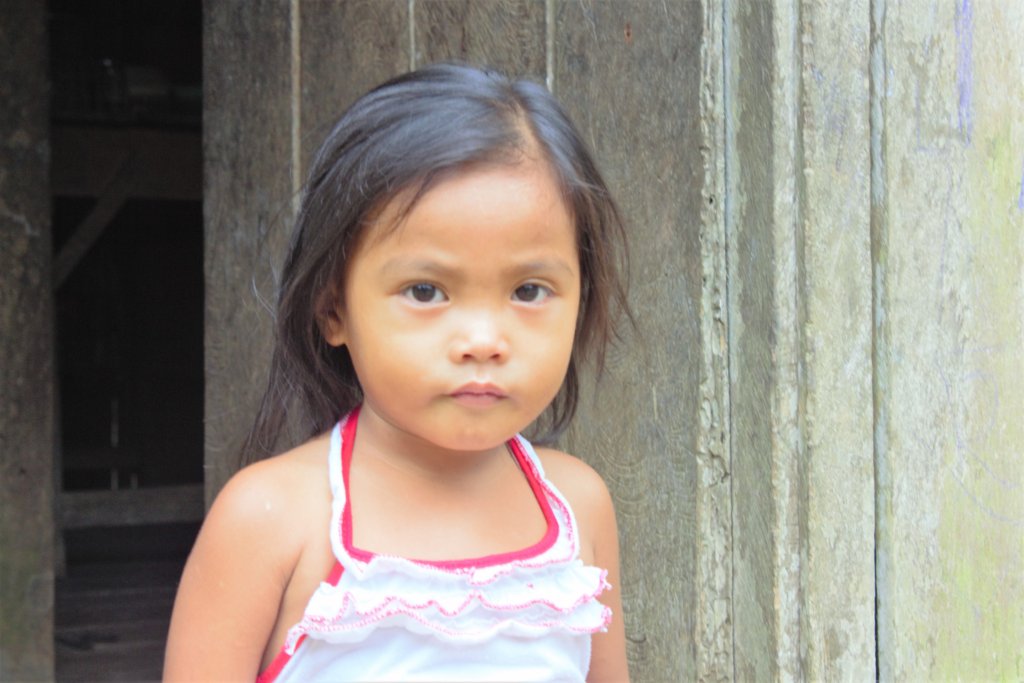 Over the last few months your amazing generosity has directly changed the life of three year old Erica.
Erica lives in the highland community of Matin-ao, in the municipality of Burauen, south west of Tacloban. She loves to sing and dance, and she wants to be a teacher when she grows up, so that she can take care of her grandparents.
These might like seem modest dreams to you or me, but typhoon Haiyan very nearly snatched them out of Erica's reach when it struck in late 2013. The disaster only partially damaged Erica's house, but it completely devastated the community's daycare centre - the whole roof was ripped off, and the centre also lost all of its furniture and learning materials.
And, although over two and a half years have passed since the typhoon, the community's remote rural location meant they'd sadly received little help before our arrival.
Most of Matin-ao's residents are poor, and struggle to survive by farming coconuts and root crops. Erica's dad is luckier than most, and works as a carpenter, but even so he still only earns around $5 a day.
The ongoing loss of the daycare center meant that Erica and Matin-ao's other children were being further disadvantaged from a young age. By providing opportunities for play and early learning, day care centres are critical to children's early cognitive development. Without them kids can start school behind their peers and then struggle to keep pace.
Because of all this we were really keen to repair the building and give Erica back the opportunities that many others take for granted.
So, we've replaced the lost roof, and also all the doors and windows to make the building watertight again. We've also repainted the centre, and repaired and provided new furniture.
The newly refurbished daycare looks amazing - Erica herself said how "pretty" it's looks, and we wholeheartedly agree! The newly painted building is bright and colorful, and provides a really child friendly and engaging space where Erica can now build the foundations of her ongoing education.
This incredible transformation has only been possible because of you. Thank you so much.
Of course, we'd also like to provide the daycare centre with toys and learning materials if we can. So, if you're interested in supporting this additional work, then please consider making another donation today.
If you ever have any questions about our work, or how we're using your donation, please don't hesitate to email Andy@IDVolunteers.org. I would be delighted to hear from you.
For more updates about our work please like us on Facebook or follow IDVExec on Twitter. You can also email Andy is you would like to be added to our direct mailing list.
Note that IDV is now also fundraising on GlobalGiving to increase its overall capacity to help disaster survivors.