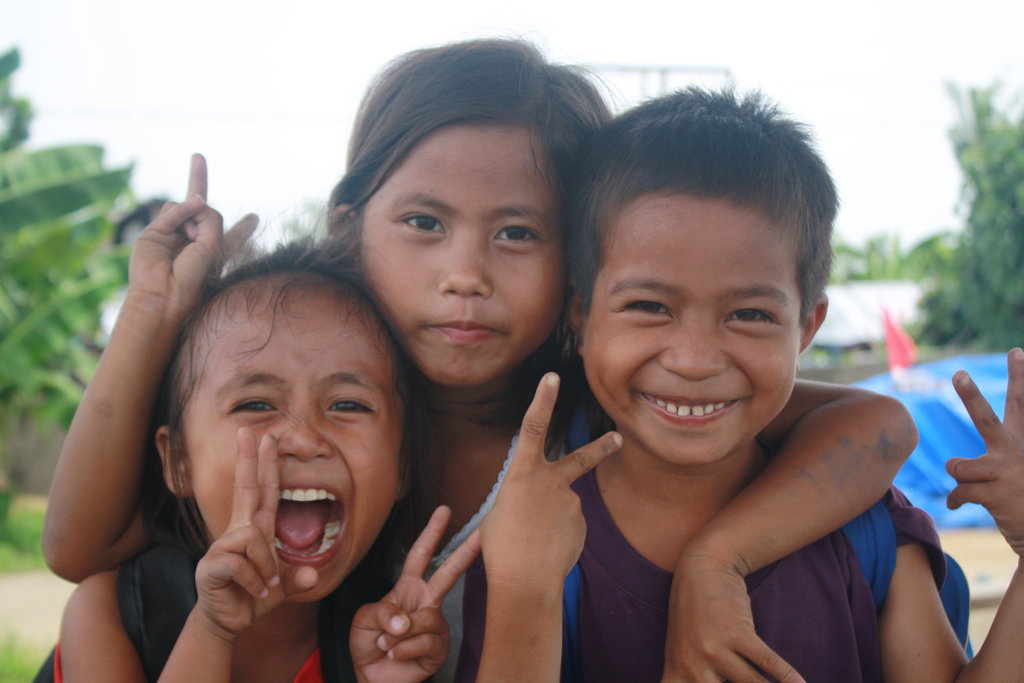 When typhoon Haiyan struck the Philippines last November it caused extensive damage to school buildings and equipment. In total over 2,500 schools were affected and this threatened the education of countless children.
Now, thanks to you, two of those schools in Tacloban are well on the road to recovery. Because of your donations over 600 kids who attend these schools will now receive a better education.
Since June we've been working with the San Agustin school in Palo, just outside of Tacloban. We've worked with the teachers and parents to clean and repaint 7 classrooms. We've also built and equipped a kitchen to provide school meals, and renovated toilets and bathrooms so the kids can wash their hands before eating!
We've also built a 40 ft footpath to keep kids out of the mud and repaired school furniture to keep them off the floor. All in all our work to date has allowed San Agustin's 256 kids to start their school year this June in a safe, clean and beautiful environment.
But our work doesn't stop there. For the last two months we've also been building a brand new 7m x 9m classroom for the school's kindergarten class. The kids in this class are currently learning in a hot tent so they're really keen to move into the new classroom which will be cooler and decorated with stimulating murals.
The classroom walls are already built and plastered and it's now just waiting for its roof. The walls of the attached bathroom are also nearly at head height so finishing this won't be far behind either.
As these major works at San Agustin are nearing completion we've now also turned our attention to the nearby Lun Tad Elementary school, also in Palo. These two schools share a principal, Soloman, and when Soloman saw the results at San Agustin he quickly asked for our help with Lun Tad as well.
Over 380 kids attend Lun Tad and its 12 classrooms were badly damaged by typhoon Haiyan. We started work at Lun Tad on Monday 21st July and we will be repairing and repainting all 12 classrooms over the coming weeks. As of last week the walls of the first classroom had already been scraped and its ceiling had received a fresh coat of paint.
We wouldn't be able to do any of this work supporting education in Tacloban without donors like you. So on behalf of IDV, and the kids of Tacloban - thank you so much!
As always, if you ever have any queries about how we're using your donation, please don't hesitate to email Emma@IDVolunteers.org. I would be delighted to hear from you.