Project Report

| Sep 4, 2023
COVID-19 vaccine campaign update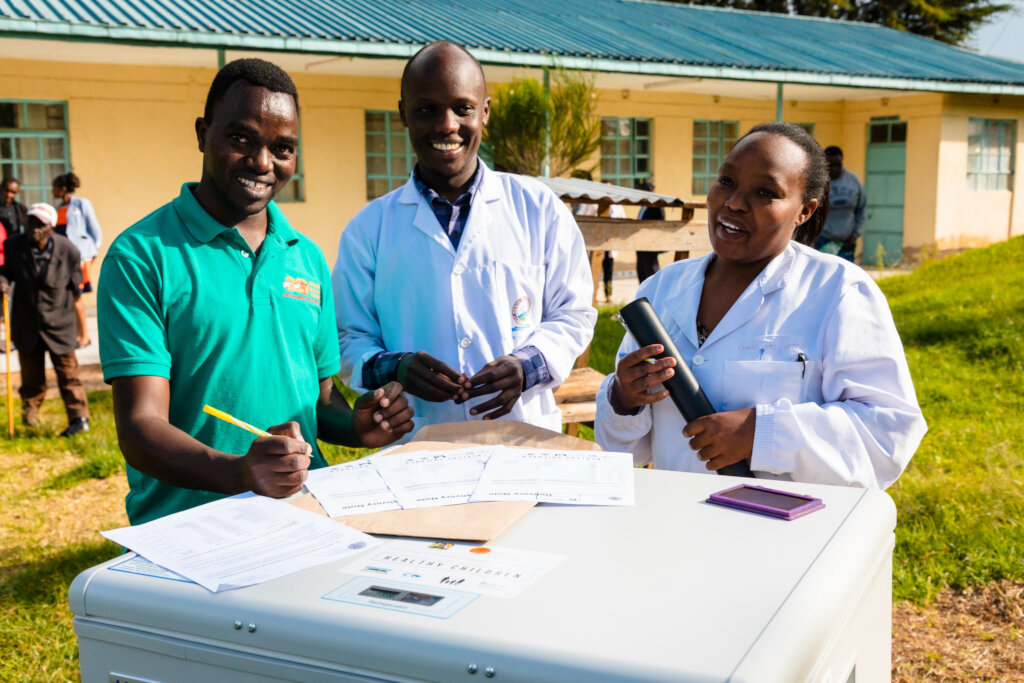 When COVID-19 struck in Kenya, the greatest challenge was storage of vaccines and how the vaccines will reach the communities in the interior parts since some parts of Kericho County are hard to reach. Brighter Communities in partnership with the Ministry of Health distributed fridges and cooler boxes to health facilities to help in the storage of vaccines and help the vaccine reach the inaccessible parts of the county since the cooler boxes are portable and easy to move around with.
In the last 12 months Brighter Communities Worldwide together with our partners at Ministry of Health and the County Government of Kericho managed to distribute 18 fridges and 16 Cooler Boxes which will aid storage of vaccines until it is administered maintaining its potency. (Cold Chain management).
In the recent months, there has been change of focus by the Ministry of Health from administering COVID-19 Vaccines to administering HPV Vaccines. Administration of COVID-19 vaccines has been incorporated with regular services available at health clinics and monthly outreach clinics. The Ministry is now focusing on administration of HPV vaccines. The target population is teenage girls aged 10-14 years. These vaccines protect against at least HPV type 16 and 18 which causes the high risk of cervical cancer.
Across the county the total number of HPV vaccines given is – 15,168 HPV1 vaccine and 10,526 HPV2 between January and June. By July 2023, 1,310 COVID-19 vaccine posters were distributed to the communities through our activities and trainings and over 2,000 cervical cancer information posters distributed to the communities and health facilities across Kericho County.
The fridges, cooler boxes, training for health care workers, resources for health facilities provided in support of the COVID-19 vaccine are transferrable to all vaccination programmes. This means the childhood and the HPV campaigns will benefit for many years to come.
Community Health Volunteers (CHVs) are continuing to sensitise the community on hand washing and other preventive measures against the spread of COVID-19. These CHVs are assisting the community to improvise some of their facilities in particular for handwashing. Communities are learning how to cope up with challenge of COVID-19 and maintaining all the measures that they were taught. Hand washing also has assisted in reduction of other diseases like diarrhoea in the communities.
COVID-19 has not gone away and is still a subject to be highlighted by Brighter Communities Worldwide in the communities where we work. We do this by incorporating information about the virus across all our programmes and using posters at trainings, events and activities to promote measures to prevent transmission. We also emphasize information about the purpose and availability of the vaccine. When the communities have knowledge and understand more about COVID-19 vaccine, this transfers to all vaccines available to them including childhood vaccinations and the recent HPV vaccine campaign and increases the uptake.