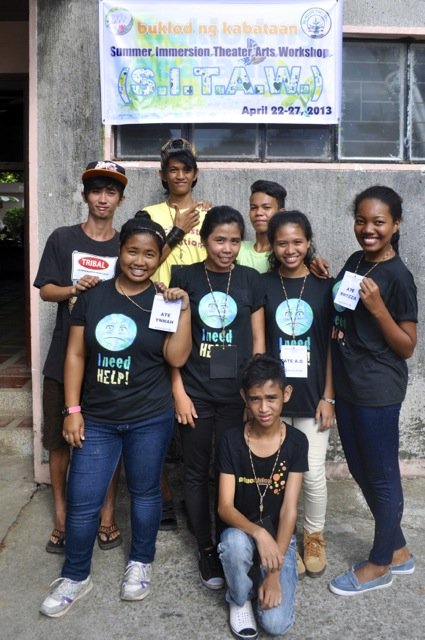 We're delighted to report that our first major youth activity in the Philippines is under way! Local youth group Buklod Ng Kabataan – which means "Youths Bonding Together" – is currently running a six-day theater workshop for 30 marginalised youth.
The workshop has two goals: to provide a fun, enriching week for at-risk young people and to involve more youths in Buklod Ng Kabataan's environmental activism. The workshop will culminate in a showcase where the kids will present skits, songs, and dances that they created during the week.
This is the first time that Buklod Ng Kabataan has enjoyed the support of funders like you, and the impact of your support goes far beyond the value of a dollar. Knowing that donors like you believe they're worth a donation has given the kids a new confidence, and we are delighted to see them growing!
Buklod Ng Kabataan has big plans for the future including campaigning with Greenpeace for clean water, holding art workshops, and learning IT skills. If you'd like to support these exciting initiatives, this mother's day is a great opportunity for you to combine a gift for mom, an extra donation from GlobalGiving, AND support for Buklod Ng Kabataan's youth leaders.
If you donate in your mom's name before May 12th, your mom will receive a beautiful card, and GlobalGiving will add $5 to your donation! Click here to send your card!
Thanks so much for making Buklod Ng Kabtaan's summer workshop happen, and we can't wait to see what else we can accomplish together!