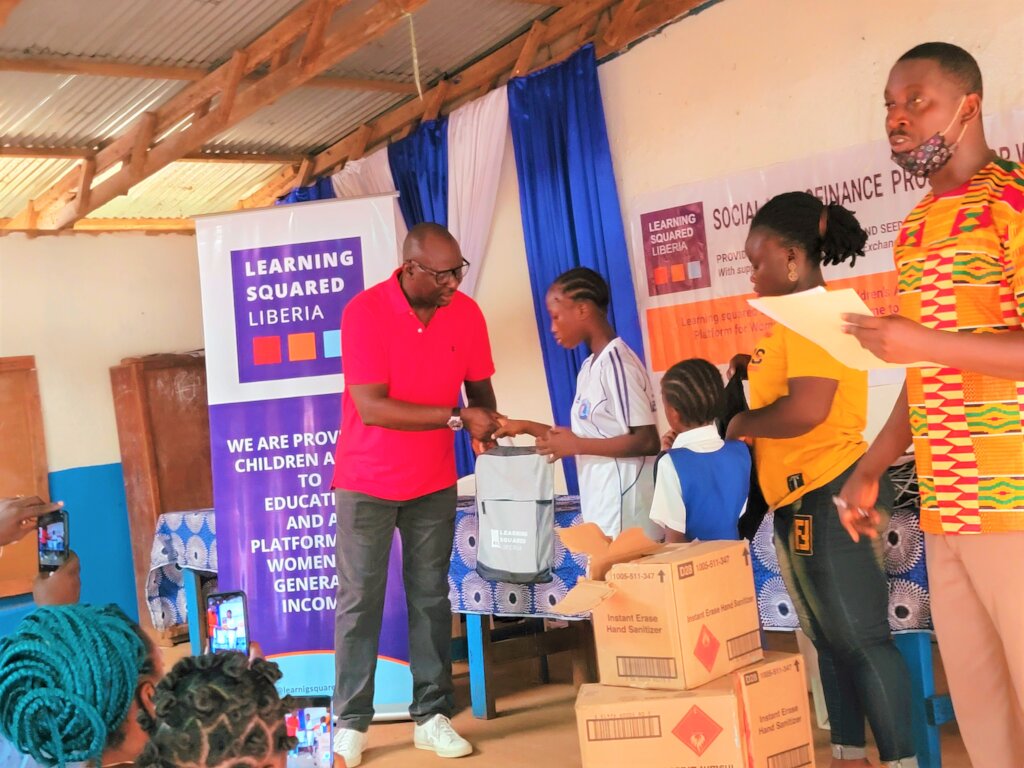 Learning Squared Liberia
PROJECT Report: SUPPORT RURAL GIRLS EDUCATION IN LIBERIA (50009).
DATE: March 13, 2022
LOCATION: MONROVIA, LIBERIA
Prepared By: LSL-Liberia
Phone: +231(0)886828014
+231(0)777171654
Email: info@learningsquaredlib.org
Website: https://www.learningsquaredlib.org/
INTRODUCTION:
This report covers activities implemented between (January 2022- March 2022). Activities implemented in (Margibi, Montserrado, and Bomi counties) in Liberia. This report reflects the following:
2.0 PLANNED ACTIVITIES FOR THE PERIOD UNDER REVIEW:
2.1 Learning Squared Liberia launched School-Based Feeding Program
2.2 Learning Squared Liberia support students
2.3 Recommendation and Conclusion
ACHIEVEMENTS FOR THE PERIOD UNDER REVIEW:
2.1 Learning Squared Liberia launched School-Based Feeding Program to Support Education in Rural Liberia
During the period under review. Our management team and Boards approved to pilot of the Paul M. Boakai School-Based Feeding program in Liberia. The pilot program named in honor of the former chairman of the board and a founding member who passed in 2021 will be a critical part of our education program.
Our school lunch program targets the most vulnerable students and provides them with meals and snacks once a month. The program intends to strengthen greater and regularized school attendance, alleviate hunger, and enhance the learning capacity of students in these the ROSODAN school in lower Margibi County, Liberia, for one academic year. In addition, it will ensure that school-going kids are provided with the proper meals to improve their educational outcomes. The feeding program will target children and families who lack sufficient food security and nutrition resources. Three hundred fifty students received meals every week. In addition, there will be training on child protection and safeguarding policy and a review of our child and social protection policies. A meal at school serves to get children into the classroom and remain in the class. Also, help children stay in school while at the same time increasing school enrolment and attendance, decreasing drop-out rates, and making them focus on their studies rather than their stomachs. We provide meals to 350 students of the ROSODAN school. Over 83% of the students go to school without a meal and are hungry according to our survey.
0ver 90 percent of children in the communities and schools are identified as underserved and most often suffer malnourishment. We support the school-based feeding program to help provide a nutritious daily school-time meal to children who might otherwise go hungry and stay out of school. Learning Squared is proud to identify with these children through our support of the school-based feeding program. Helping children get the education they desperately need to build a life free of poverty for themselves and their families, noted Anthony Kolaco, President of Learning Squared.
2.2 Learning Squared Liberia support students
According to UNICEF, Liberia has the world's largest out-of-school children, with 56% of primary-school-age children missing out on education. 15-20 percent of 6-14 years old out of class and 54% of children completing primary school. Over the years, Learning Squared has supported and led efforts to address this need by providing and supporting learning opportunities to vulnerable children and women through our social business model. As a grassroots and innovative way to support education, our institution has helped build a system to support education in rural Liberia. During the period under review. Learning Squared provided 100 backpacks and distributed over 1000 pieces of school materials to 300 students, 180 girls and 120 boys in Montserrado, Bassa, and Margibi counties, Liberia.
Schools that benefited included Ann Sandell Independent School and the ROSODAN school system. Making the presentation of school materials to the students, the president of Learning Squared, Mr. Anthony S. Kolaco, urged students to take their education seriously, as it is the means of becoming successful in the future and breaking the circle of poverty within their society and families.
Making a brief statement, Flomo, a leading member of the PTA in the community. Encouraged students to take good care of the school materials given to them and urged parents to help monitor their children during and after school hours and ensure that the backpacks are protected when they are home"The scholarship program has released pressure from my parents and family members. My parent always had a big challenge to send me to school." Mary, Selega School.
2.3 Conclusion and Recommendation
Learning Square Liberia acknowledges and appreciates her distinct supporters, donors, GlobalGiving, Local communities, and schools for the level of commitment shown towards the successful implementation of the project. Had it not been for your endless effort, we wouldn't have reached thus far. Hence,
Our innovative model focuses on improving learning opportunities for orphans and vulnerable children in schools and how their parents can have access to financial services that will ultimately increase their income to improve their family livelihood. We have created a model that can be replicated, localized, and sustained by local communities, women, teachers, and schools. Learning Squared Liberia is open to working with all children of Liberia, Mostly the under privilege children in rural Liberia.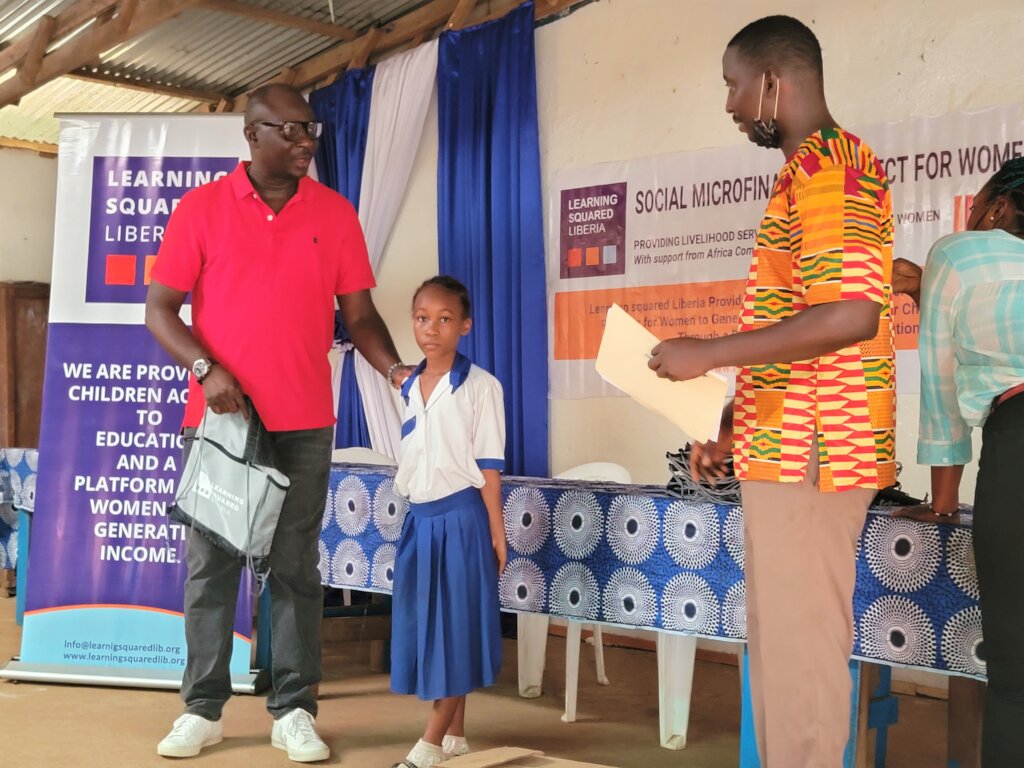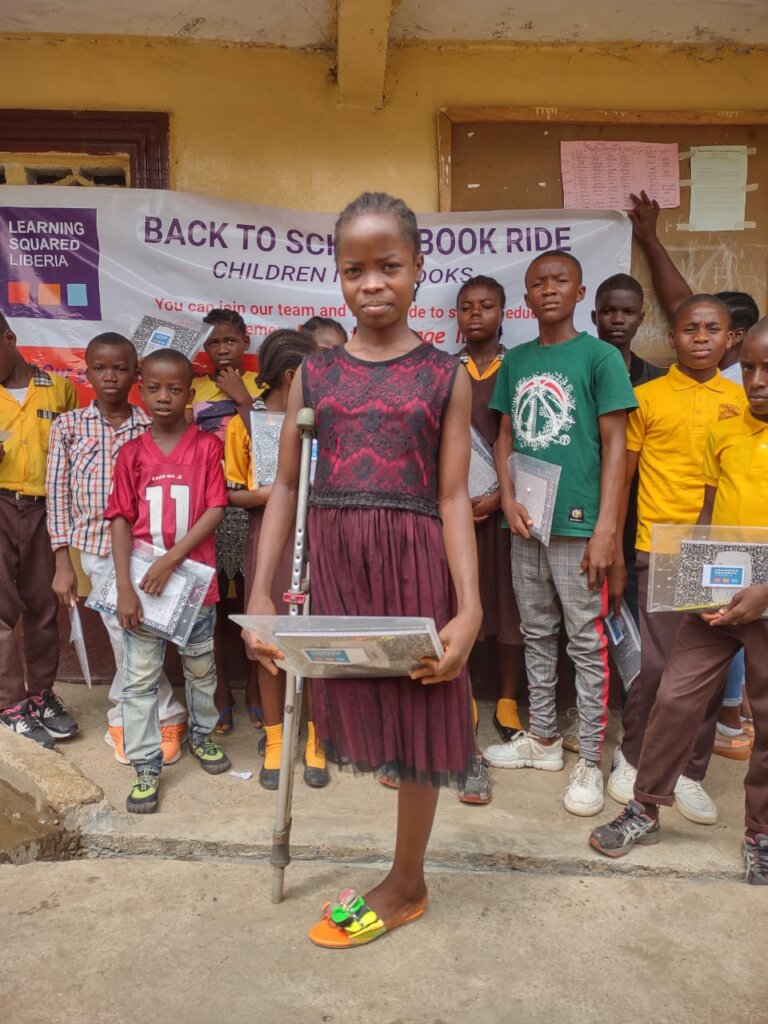 Links: