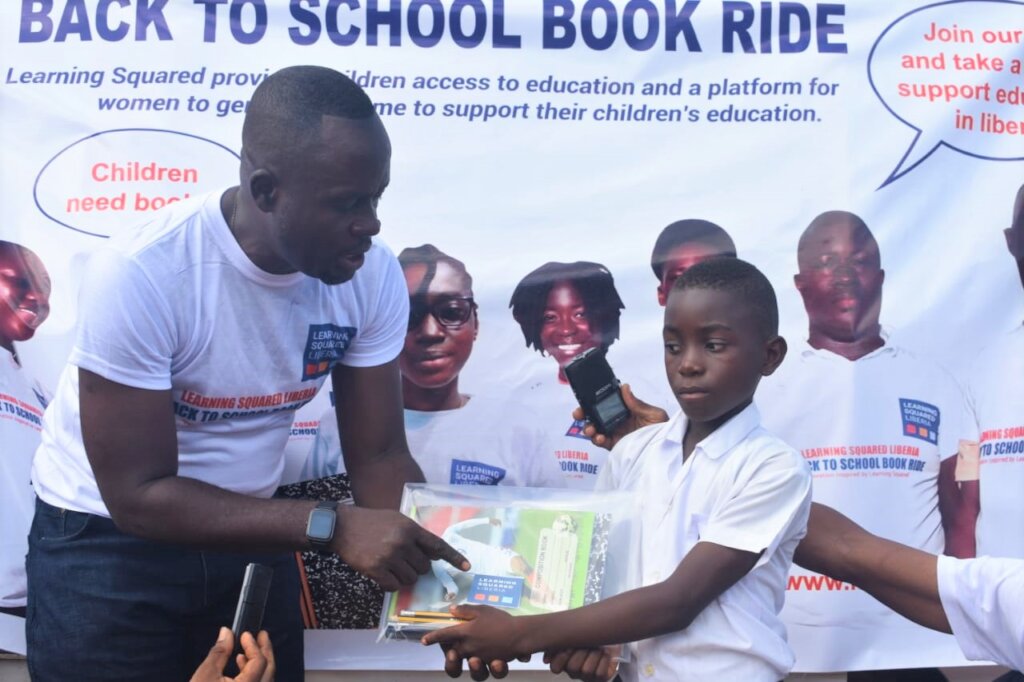 Learning Squared Liberia
PROJECT Report: SUPPORT RURAL GIRLS EDUCATION IN LIBERIA (50009).
DATE: November 17, 2021
LOCATION: MONROVIA, LIBERIA
Prepared By: LSL-Liberia
Phone: +231(0)886828014
+231(0)777171654
Email: info@learningsquaredlib.org
Website: https://www.learningsquaredlib.org/
INTRODUCTION:
This report covers activities implemented between (September 2021- November 2021). Activities implemented in Grand Bassa, Bomi, Margibi and Montserrado counties in Liberia.
2.0 PLANNED
ACTIVITIES FOR THE PERIOD UNDER REVIEW:
2.1Organized community meetings on the impact of COVID-19 on girls
2.2 Organized Back -to- school Book Ride campaign
2.3 Recommendation and Conclusion
ACHIEVEMENTS
FOR THE PERIOD UNDER REVIEW:
2.1 Organized community meetings on the impact of COVID-19 on girls
During the period under review, our team organized two community meetings and visited two schools in Bomi County. The visit brought together over 60 community leaders and stakeholders, including parents, local authorities from the educational sector, women leaders, and girls. The meeting aimed to identify some of the challenges girls on our program faced and measured the impact of COVID-19 as they prepared to commence the academic school year 2021-2022.
However, most parents complained about the lack of funds to procure school materials and uniforms for their children and the economic hardship faced during the pandemic. The meeting captured how the pandemic has affected girls' safety and outlined our response to COVID-19 in these communities. The voices of over 25 girls outlined their experiences in dealing with COVID -19 challenges. As a result, our program team will review and propose actions to mitigate some of the challenges and meet the immediate needs of girls before school reopens. In addition, parents, local authorities, students, and local leaders within the education sector thanked Learning Squared for its pivotal role in strengthening rural education in Liberia.
2.2 Organized Back to school Book Ride Campaign On November 2, 2021
Learning Squared Liberia launched its 2021 Back-to-School Book Ride in the City of Buchanan, Grand Bassa County. The program aimed at benefiting over 10,000 underserved students in rural communities and schools in four counties, Bassa, Margibi, Bomi, and Cape Mount.
The program is sponsored by Learning Squared Liberia and supported by Liberians and friends of Liberia in the USA and Liberia. Learning Squared has committed over five thousand five hundred United States dollars towards this year's program ($679,000.00) Liberian dollars.
The Back-to-School Book Ride is an annual event that envisions access to a secure education world. Children will have books, pens, and learning materials they need to begin the school year. The intervention primarily aims to provide students on the edge of survival and families struggling to make ends meet with learning materials. These families do not have enough to buy notebooks, pens, pencils, and learning materials.
Disclosing the news and providing an overview of the program to staff and volunteers through a zoom meeting, the President of Learning Squared Liberia, Anthony S. Kolaco noted. "This is very substantial to our work; many vulnerable and underserved children whose families cannot afford to keep them in school are without resources and struggling to pay tuition, buy books, and school materials.
It is sad; and further explains the deep sense of challenges and hardship on parents. The program will provide students with books and learning materials as part of our commitment to provide hope in challenging times and offer support to the education sector in Liberia. "
The Minister of Education, Professor Ansu D.Sonii, made remarks at the launch and presented several packages to students at the New Buchanan Public School. "This initiative is a way of encouraging needy Liberian children to get an education even outside Monrovia. I'm impressed with Learning Squared Liberia for the work they do in schools. The gift you are receiving today is to provide education as the future and key to empowering you, so please use this opportunity to transform your lives", Minister of Education Professor Ansu Sonii noted.
Three schools in Grand Bassa County benefited from the exercise, Lower Hardlandville Public School, the New Buchanan Public School, and Fredmart Memorial DaycarElementary School. They were hopeful that the strategic partnership with Learning Squared Liberia would continue because their programs are pathways to sustaining and improving learning outcomes in schools.
2.3 Recommendation and Conclusion
Learning Squared Liberia is open to working with all partners within the education sector and donors to support rural education in Liberia. Learning Squared Liberia would also recommend supporting our team to reach remote and hard-to-reach communities in Liberia so that no child is left behind. And every child has access to opportunity and education in rural Liberia. Thanks and appreciation to our supporters, donors, GlobalGiving, Local communities, schools for the level of commitment shown towards the successful implementation of the project.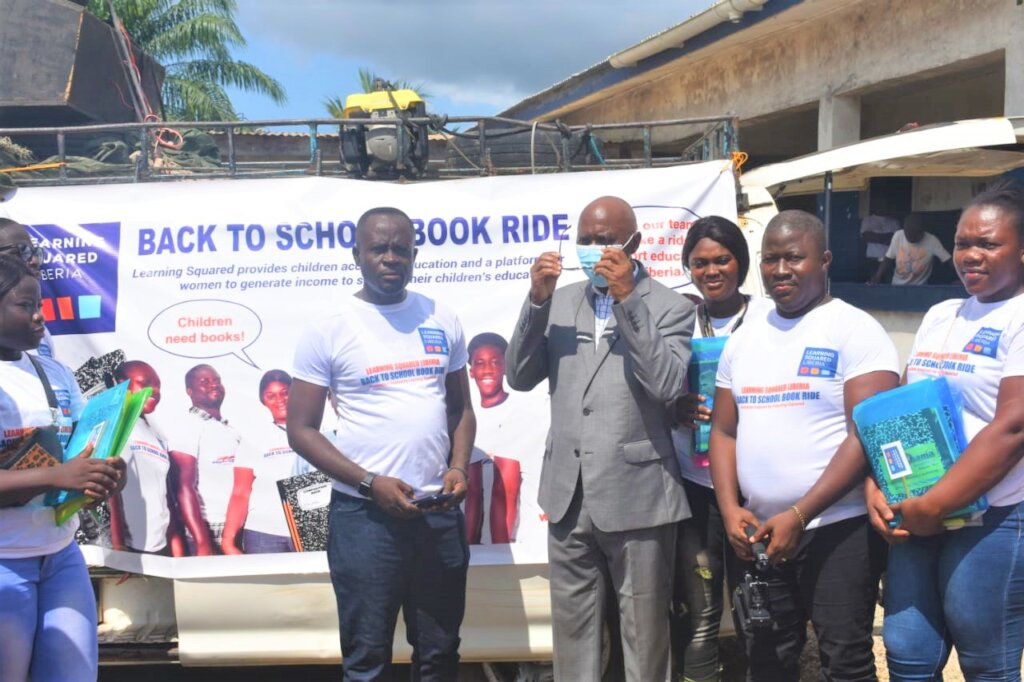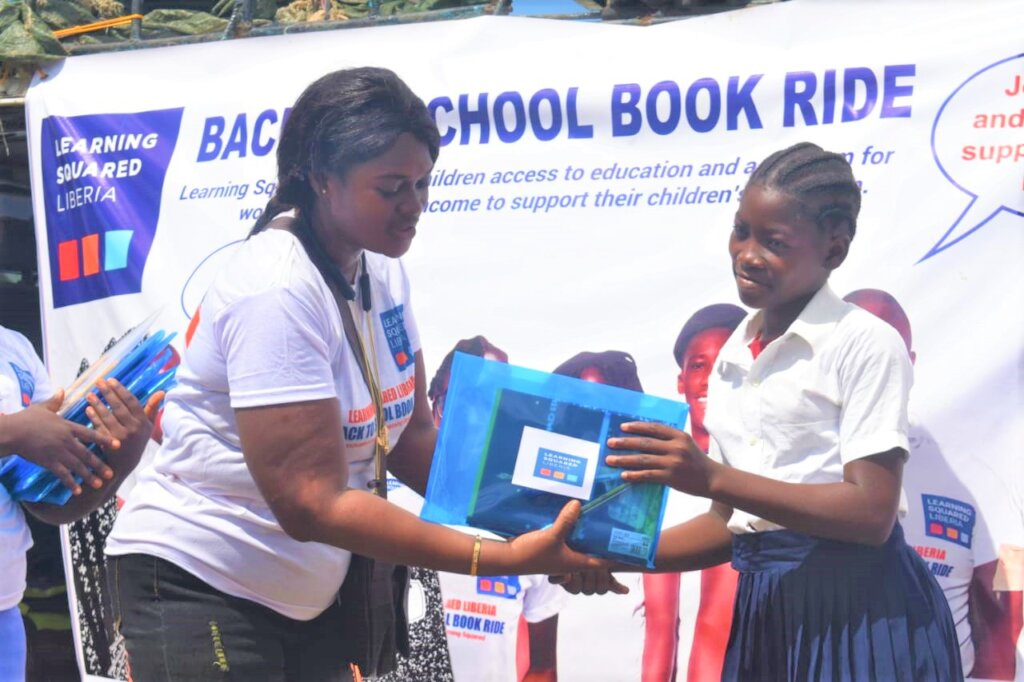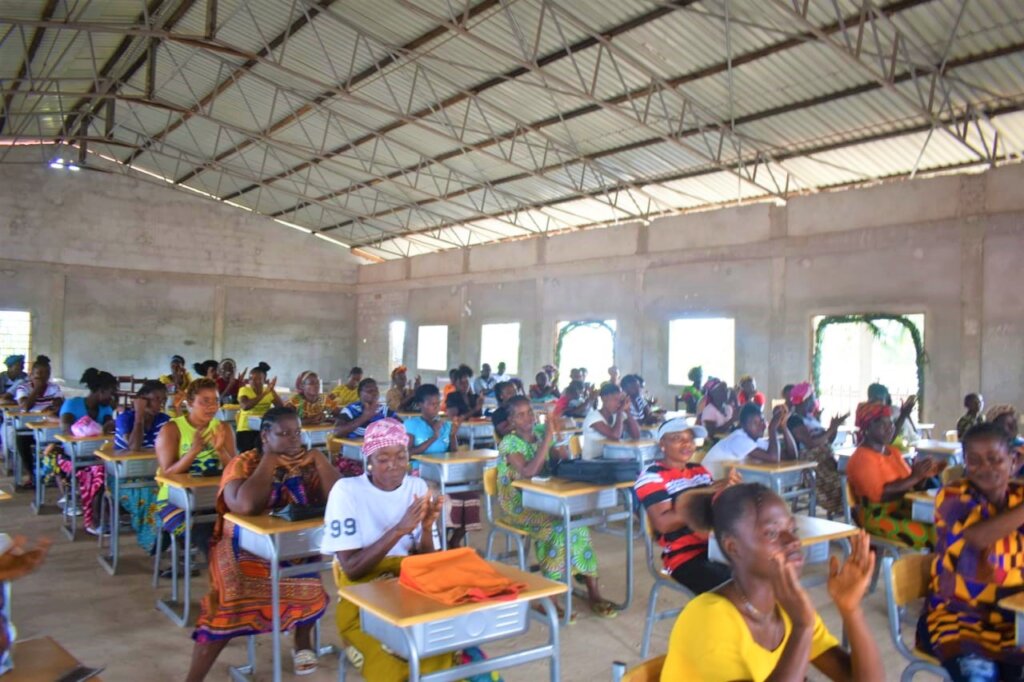 Links: