Project Report

| Sep 21, 2023
Update: Supporting the children in Ukraine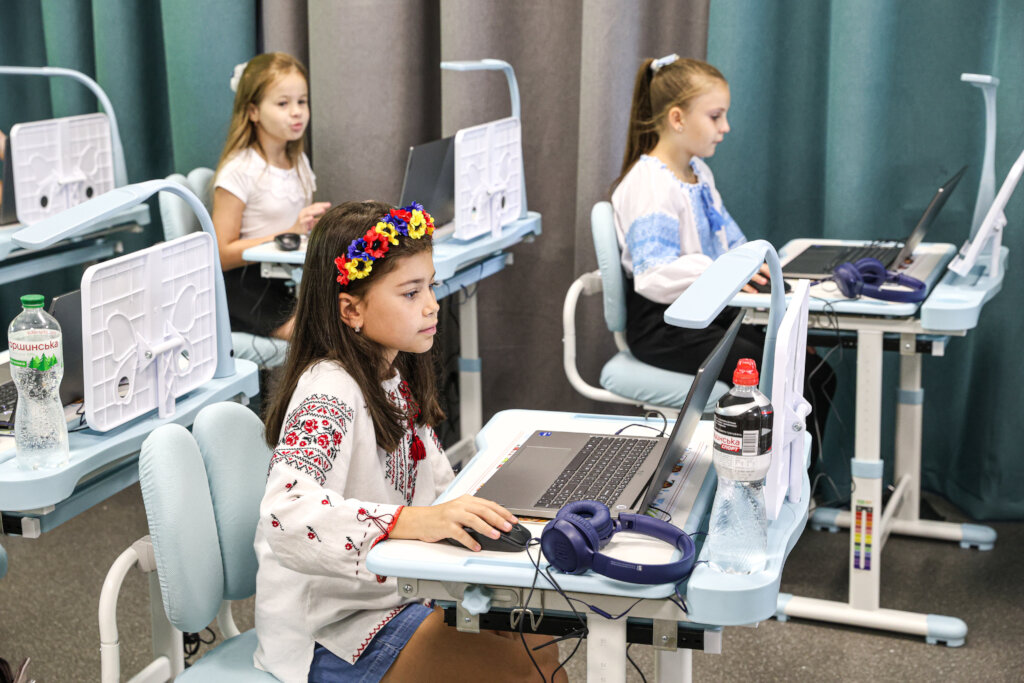 Dear Friend,
Ukraine's children and their families have endured 18 months of forced displacement, unthinkable loss, and relentless violence since the escalation of war in February 2022. Nearly two thirds of Ukraine's children have been forced to flee their homes. Some have fled alone, exposing them to abuse, abduction, sexual exploitation, and human trafficking. Fear, anxiety, and grief associated with violence, loss of loved ones, separation from family, and displacement persist in children's daily lives, leaving them struggling to cope. Many children who have sought refuge in neighboring countries remain without access to education, healthcare, and protection services.
UNICEF programs have enabled children to access quality health care and age-appropriate learning, benefit from child-focused protection systems and gender-sensitive water, sanitation, and hygiene services. UNICEF's key results from the past 18 months in Ukraine and in countries hosting refugees include:
3,857,846 children accessed formal or non-formal education.
5,365,197 children and caregivers accessed mental health and psychological support.
5,776,722 people accessed safe water.
7,888,446 children and women accessed primary health care interventions through UNICEF supported mechanisms.
With your generous support, UNICEF will continue to respond to children's urgent humanitarian needs and ensure children have access to health care, immunization, nutrition, education, water and sanitation, and mental health and psychosocial support.
Your support has been and will continue to be essential to UNICEF's ability to reach the most vulnerable children suffering the unthinkable effects of war.
In partnership,
Alia
Photo Description:
September 1, 2023, Zaporizhzhia, Ukraine. Children are studying at the computers at the new Digital Learning Center
Today, most of the children at the Digital Learning Center are sitting at desks for the first time since the start of the full-scale war in Ukraine. The center provides them with everything they need for online learning, including laptops, headphones and internet access.
To ensure continuing education for every child during the war, UNICEF is establishing Digital Learning Centers in eastern and southern Ukraine. In these regions, face-to-face education is limited due to the security situation and school infrastructure is often damaged. Access to distance education is also difficult due to power outages, lack of internet and lack of devices.
Since February 2022, UNICEF has supported access to formal and non-formal education, including preschool education, for nearly 1.5 million of the most vulnerable children in Ukraine.