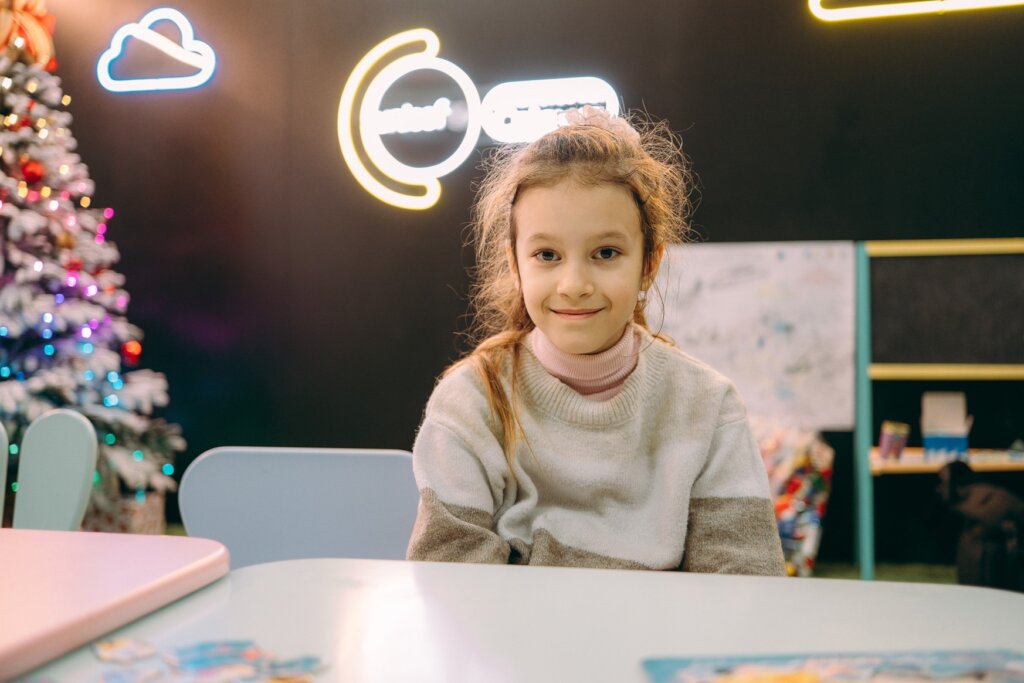 Dear Friend,
This marks one year of war in Ukraine, and our hearts continue to break for children and families suffering, especially as they battle freezing winter while enduring the dangers of war. I cannot thank you enough for your life-changing support. Your generous gift has truly made a meaningful difference in the lives of millions of children and mothers within Ukraine and neighboring countries.
With your support, over 4.9 million children and women have been able to access primary care and over 4.6 million people have been provided safe drinking water within Ukraine. In addition, last month alone, more than 3,000 sets of winter clothes were delivered to children and families who needed them the most.
While the winter and war rage on, you are helping children and their caregivers find hope and cheer despite it all. At the Spilno Child Spot in Kharkiv subway which is run by UNICEF and partners, hundreds of displaced and local children were able to celebrate the new year. Below ground, the Spilno Child Spot has music, toys, coloring pencils and games. It is a world away from the ongoing war above. Thousands of Kharkiv residents took shelter here at the beginning of the full-scale war in Ukraine, like seven-year-old Nastya and her mother. At the height of the violence, they lived in the subway station for two months.
"Nastya knew that the war had started, and she cried," says Kateryna, her mother. "It was difficult to explain to her why we didn't live a normal life, why she didn't go to school and didn't see her friends or classmates."
The night of New Year's Eve, at the Spilno Child Spot, Nastya and her mother returned as partygoers. Nastya was particularly spellbound by the festive Christmas tree covered with snow, decorated with lights and a bow on top. She has big dreams for the future.
"I study in the second grade, I love math, reading and Ukrainian. I study online. I want to become a policewoman because it's a very cool profession! I also wish for peace for our city."
We wish for peace too and will continue to do everything possible to make sure that kids like Nastya get the care they need. Thank you for standing with us and enabling UNICEF to provide this critical support.
With gratitude,
Whitney Simon