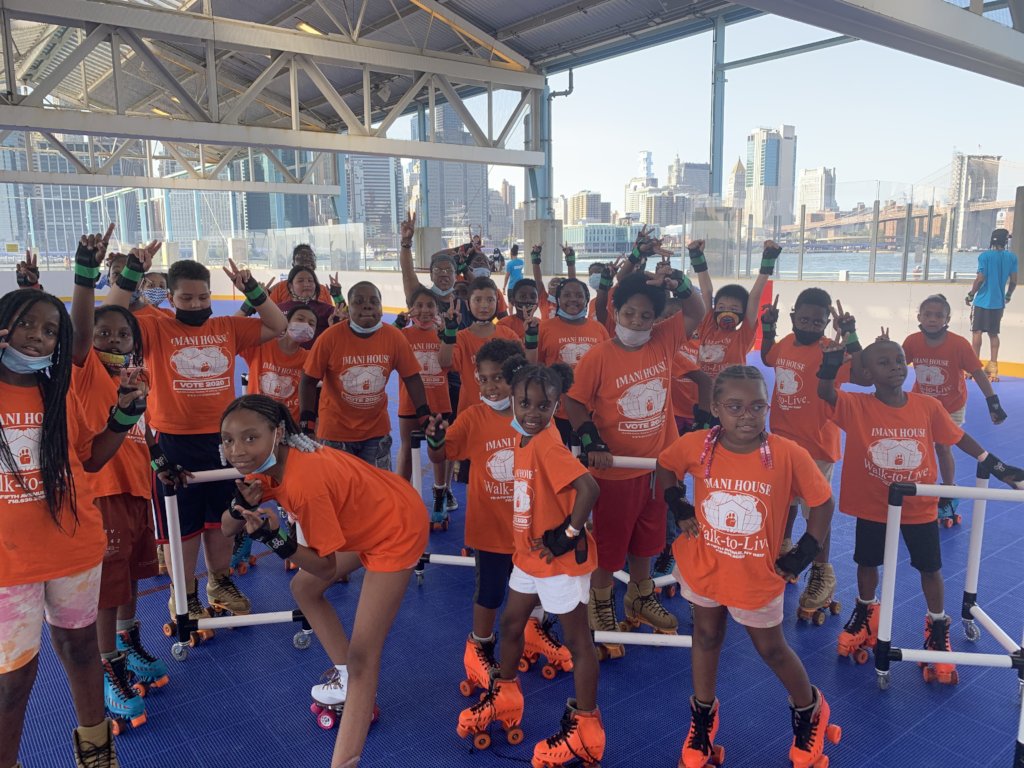 Dear Friends of Imani House,
Imagine going back to school after a year at home in front of a Computer screen. Children who were ready for Kindergarten from low-income families - Children who had little access to computers because of the other siblings in the home or a lack of guidance? Imagine not seeing your friends in person for a year and you are only 6 - 10 years old? Imagine the struggle this created for children who had to reverse their thinking, be strong, avoid upsetting already overstressed parents and who also may have lost loved ones to COVID19?
Imani House never closed our afterschool, we ran remote classes of dance, and music, sewing, and science, but it just was not the same. Then last summer we were invited to do an in-person camp. But parents' fears of contagion were obvious when less than 30 out of 120 children attended in person.
When the City and Mayor approached Imani House and other CBO's asking us to collaborate with the day school. To help set up a program for July and August that would not only welcome children back on site but also provide exceptional safety and care. We pulled our staff together and readied the program with the school
The objective was to get children used to being back in school full time. It was an experiment that worked. For Imani House and our staff, it was more than challenging as we welcomed the children, the staff, and worked with the school to provide academic support during the morning and recreation and fun activities in the afternoon. We spent more than usual on specialty staff, (archery, drama, visual arts, STEM, gardening, sports…), held parties, and were even able to take trips to the Zoo and end with a big barbeque and family day in Prospect Park.
The program was a success. The school accepted 120 children and Imani House accepted 150. Thanks for your support. It meant a lot to our staff and the children. It allowed us to buy additional supplies, games, art materials, take trips, and otherwise, show the children how much fun and excitement being with their peers and our staff again was.
Thanks for your continued support. This camp and our afterschool program are an essential element of a child's development and are needed more now than ever.
With great appreciation,
Bisi Ideraabdullah
Executive Director