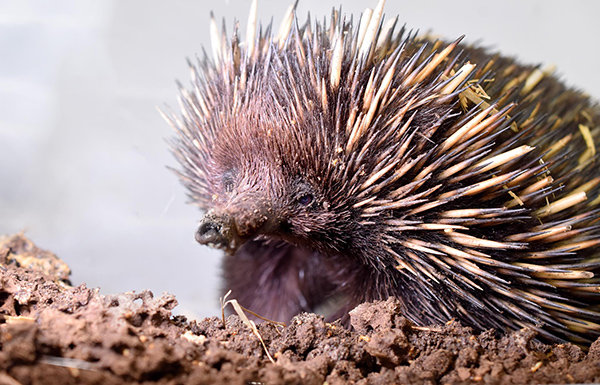 This waddling creature that 'snuffles' as it searches for food is an Echidna and they are Australia's most widespread native mammal. Despite their wide distribution they are shy and infrequently seen.
Along with Platypus, Echidna are grouped into a separate order of mammals known as monotremes. They are different from other mammals because they lay eggs and the milk is provided for their young by being secreted from a 'milk patch' on the female's abdomen.


Their snouts are strong, allowing them to break open logs and termite mounds. Echidnas feed by slurping up ants and other insects with their long, sticky, saliva-covered tongue.


Echidna are often most often sighted during the breeding season which is late winter through to early spring. The male echidna follow scent trails of females. The males, sometimes as many as 10, form a line behind the female and can follow her around for days or weeks until she chooses one to mate with.

Amazingly they are excellent swimmers and have been seen crossing wide rivers and beaches to swim and groom themselves in the sea. While swimming they put their beaks in the air and use them like snorkels!


Many calls received at WIRES are regarding echidnas that have 'dug' themselves in, and do not seem to want to move on. If you approach an echidna it defends itself the only way it can, by digging into the ground and this happens whenever it feels insecure or in danger. It may also roll itself into a ball or cling on to any surface it can.


Did you know young echidna are known as puggles?


This tiny echidna puggle (pictured below) was found alone in a horse paddock. The tiny puggle was trying to dig into the gravel in order to hide. The owner of the property called WIRES straight away knowing such a tiny animal was in urgent need of help.

Trying to dig when so young caused some damage to his/her feet as you can see in the photo, but treatment and TLC will ensure this damage is not long term.

After examination and hydration the puggle settled into care with a WIRES carer who already had another even smaller puggle in care.

On this little one you can see the tiny spines are showing through the skin so not too long now before it will become a more prickly puggle!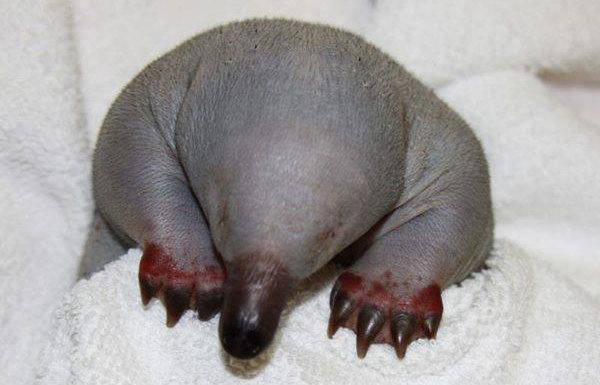 Links: