Over the last few months, our Community in Action groups have ventured North-ward and South-ward, in-ward and out-ward, to learn and unpack the socio-political contexts which inform their lives and motivate their commitment to a just and equal shared future.
Along with their learning, volunteer work and activism in Jaffa, participants attended a two day seminar in Haifa and Acre in the north; a tour of Lod in the center; and a tour of Yeruham in the south. Each location presented its own complexity within the local fraught reality. In the north, participants got to learn about disparities in resource allocation towards the Palestinian community in the Old City of Acre, and the struggle against the silencing of critical Palestinian theatre in Haifa. In Lod, participants were guided by a local activist who elaborated on the realities of living in a segregated and unequal "mixed" city, home to both Arab-Palestinian and Jewish populations. In Yeruham, participants were exposed to the layered intricacies of racism, segregation, and injustice exemplified in Israel's social and geographical periphery, as they met local activists and communities. All in all, participants are engaging in the hard work of asking themselves new questions about their reality, the historical and processes and current practices that brought it about, and their role in it.
Our participants are also beginning to bring their knowledge and experience into practice through activism. For exmple, in support of the strike acknowledging the 71 Arab victims of violence who died since the beginning of 2019, one of our groups dedicated an entire day of learning to the issue and came out with a commitment to act as "agents of change" in their work with the community in Jaffa and with their families at home, to raise awareness and encourage resistance to this problem. In the second group, one of our participants chose to organize a bi-lingual event around the climate crisis, seeking to bring awareness to the issue and prompt local communities to take action against a global injustice. In these ways, our participants are continuing the work of unpacking the political context around them, and finding the ways to become actors within it.
We are eager to see what else participants will create, as the learning, volunteering, and activism continues, thanks largely to your support and help.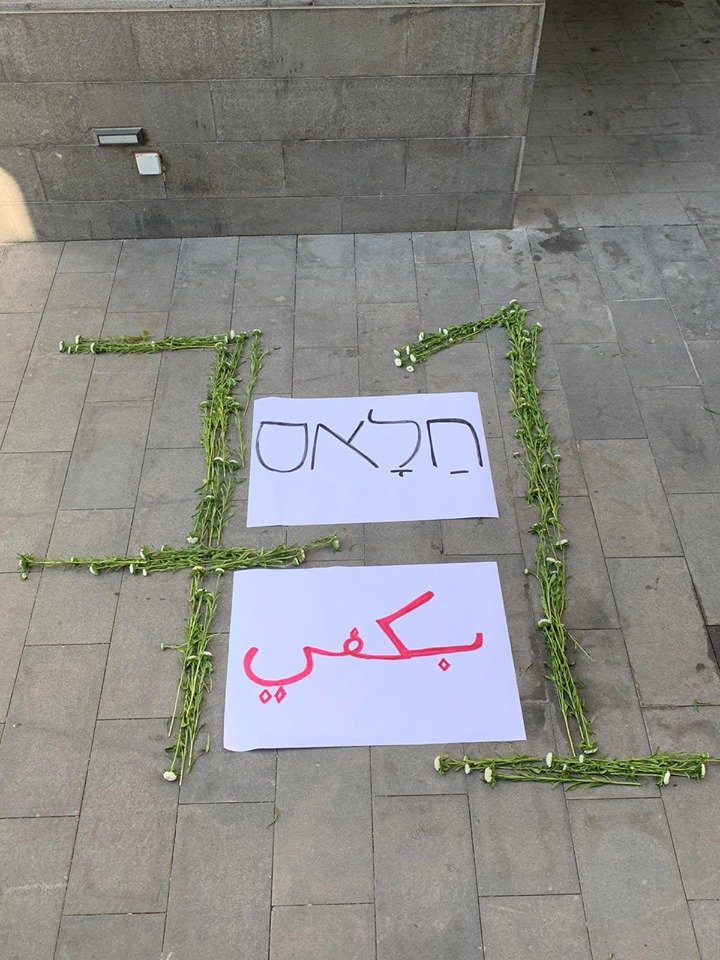 Links: