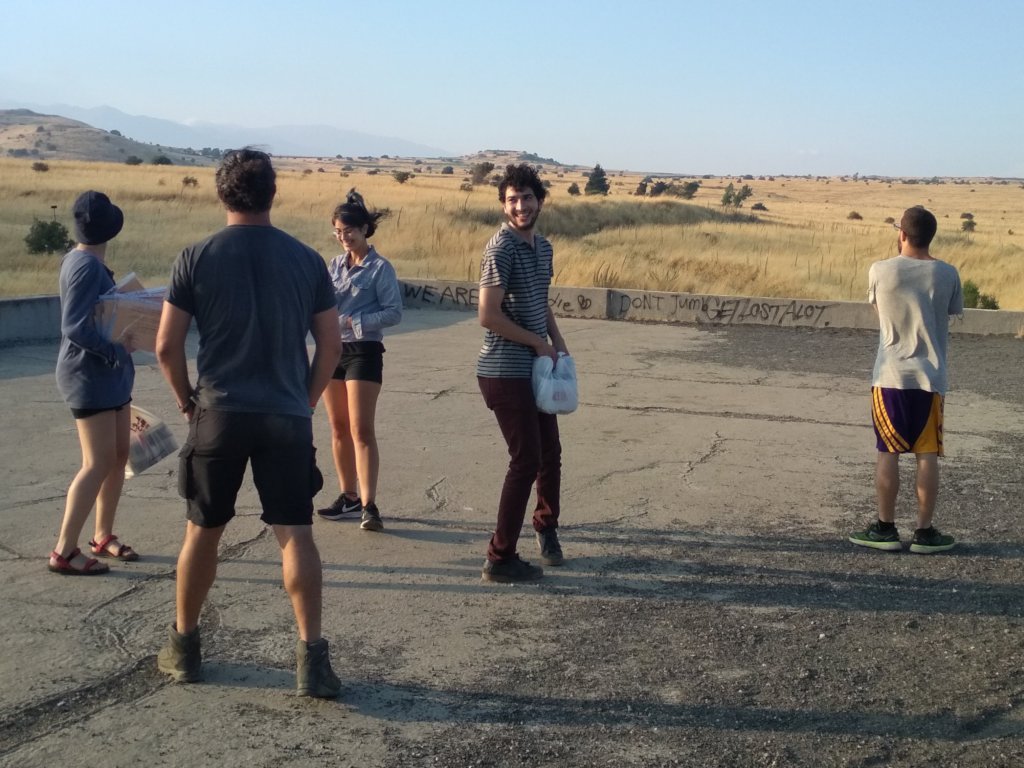 Another year of bi-national activities in Jaffa and beyond has come to an end!
For their final initiative, Community in Action participants took on the issue of asylum seekers and labour migrants, which has made headlines in recent years, dividing entire neighbourhoods and communities between those who are for and against such migration. Yet, it is rarely talked about within local Arab communities. The participants learned about the situation through the educational program and created a series of posters and stickers in Hebrew, Arabic, English, and Tigrinya. Their initiative sought to call attention the key terms "genocide" – especially relevant to refugees from Sudan – and "infiltrator" – a charged term recently used by the government to refer to asylum-seekers and labour migrants, and which was historically used to refer to Palestinians refugees who tried to return to their homes.
The group marked the end of the year with an educational trip to the Golan Heights, where they learned from a local Druze guide about the history and current realities of the region's residents. The day started with a beautiful hike along the Hatzbani River. From there, the group drove to the village of Majar, half of which is under Lebanese control. After passing through the market in Majdal Shams, the group had lunch at the home of a local family. Just before sunset, participants visited the Shouting Hill, a symbolic spot reflecting the connection that the Druze people in the Golan hold with their families in Syria, whom they rarely get an opportunity to meet. The conclusion of the tour and the year took place in an abandoned Syrian army base, where each participant received a certificate. and had a chance to reflect on the experience:
"In the beginning of the year, I felt embarrassed to tell my friends that what I do at Sadaka-Reut is about Arab-Jewish partnership. Today, I say it, emphasize it, and explain with pride all about it and what it stands for" (Palestinian female, Jaffa)
"The program made me realize how important it is to work together. The ideas of partnership, co-existence, and peace are often romanticized. The world has some ugliness in it and I see a part of my job to make life in it more pleasant" (Jewish male, Jaffa)
We are proud of our participants and their ability to overcome challenges in order learn and act together throughout they year. Meanwhile, recruitment for next year's program is underway, and we are already excited to meet the next group of Community in Action activists!