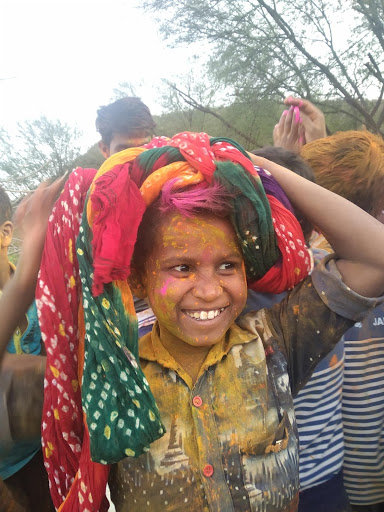 Holi, the festival of colors, was celebrated in Bal Sambal.
Full staff from a factory in Ajitgadh spent a day with Bal Sambal kids.
Shri Bhanwar lal Baradia and Sangita Baradia visited Bal Sambal.
Bal Sambal kids received new uniforms.
Neeraj and Prerna visited Bal Sambal.
Rohit and Sheetal from Kashmir visited Bal Sambal with their family.
Lots of new swings and other fun installations were put in the Bal Sambal ground for the kids.
Designatories from Transparency International visited Bal Sambal and did a tour of the activities and buildings. Some of them were Justice Bhargava, Justice Hora, Shri S.K.Gupta, Shyam Sundar Bissa and many more. They spend the day with the kids and had lunch with them as well.
Dr. Parkash Amte and Mandakini Amte, philanthropists from Nagpur who work with the tribe and animals in that region, visited Bal Sambal. They shared some stories from their lives with the children and played their movie for them.
On Rajasthan Divas, the Bal Sambal kids participated in a program in Birla Auditorium, where the child guest was the chief minister of Rajasthan, Ashok Gehlot. After that, they went to Tapri, a popular restaurant in Jaipur, for snacks.