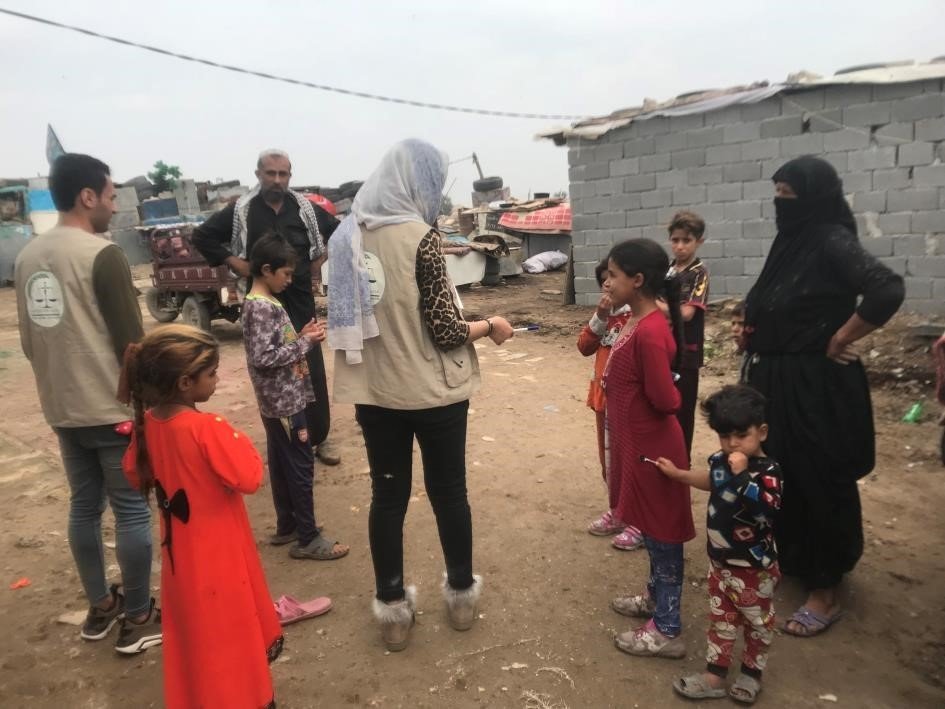 Dear Friends of Iraqi Children:
Can it really be 5 years since we launched this giving project for Iraqi orphans, street kids, and other vulnerable children? Did you ever doubt that your gift made a difference? Then check this out! With your help and the generosity of all of our dream team of donors:
*1,469 children received legal protection and defense from the Street Lawyers.
*1,568 children got legal documents required for school and benefits from the Street Lawyers.
*1,189 children got assistance from social workers to end child labor and abuse, access health care, transition from detention, etc.
*500+ children (full- and part-time) got tutoring, nutrition, and psycho-social services on the Hope Buses.
Now, under the leadership of our new ICF Board Member - Dr. Rafid Aziz, President of the United iraqi Medical Association in the UK - we are launching a new initiative to expand medical care for sick and disabled children.
Thank you for staying the course with us. Every dollar counted. Every sustained monthly donation kept these initiatives going. For those who have supported us since the beginning, thank you for not giving up. And for those who are recent donors, take a look at what can happen when we all work together..
Please continue to lift up our beloved Iraqi chilren and consider being an active advocate for them. Share this cause. You never know who will be touched to give - all because of you!
Best,
Cindy
PS If you are not already a monthly donor, sign up today to give $10 - $200 a month and get an extra month of free money for Iraqi orphans and vulnerable children!
Cindy Fogleman

Iraqi Children Foundation - CFC#95191
Mobile: +703.963.3832
cindy@iraqichildren.org
PO Box 233 Falls Church VA 22040-0233