Project Report

| May 25, 2023
New: Saving Fallujah Clinic for Disabled Iraqi Kids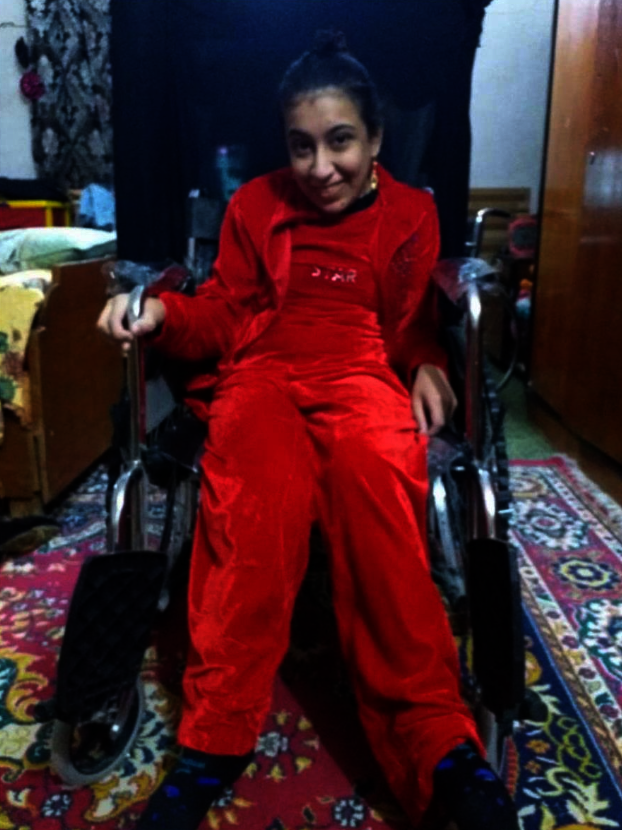 Great news! The Iraqi Children Foundation (ICF) and its Iraqi NGO partner have come to the rescue of a clinic serving disabled Iraqi children in Fallujah, Iraq. After an ICF visit to the clinic last October and a one-time emergency infusion of funds earlier this year, ICF is thrilled to be able to fund the clinic's care for disabled children on an ongoing basis. ICF has helped disabled children in the past but this is - by far - the largest project for disabled children that ICF has ever launched.
Think of a 15-year old girl with a beautiful smile and brain atrophy that makes it difficult for her to move. She feels she is a burden to her family and faces challenges from society. When she learned about the clinic, she went for a visit and received free services and a wheelchair. She dreams one day of walking and having her own children.
In the first quarter of 2023, 83% of patients served at the Fallujah clinic were children. Cases the clinic handles include paralysis, social and behavioural conditions including severe autism spectrum disorder, hearing and visual impairment, and disabilities as a result of injury. Birth defects are also a big issue, apparently in some cases as a result of close relatives marrying.
ICF is excited to partner with our long-time, trusted Iraqi NGO partner the Iraq Health Access Organization (IHAO), with ICF funding services for children and IHAO funding services for adults. IHAO is led by an alumnus of the prestigious US Fulbright scholarship program and was awarded the Richard C. Holbrooke Leadership award by Refugees International in Washington, DC in 2018.
Thank you for your kind and generous support for our beloved Iraqi children that makes possible life-changing projects. From disabled kids to trafficking victims to child laborers, we want to give each of them hope for a brighter future! YOU make that possible through your gifts and we are so grateful.
Best,
Cindy
PS Not a monthly donor yet? All new monthly donors of any amount from as little as $10 to as much as $200 a month will earn an extra free month bonus for Iraqi children! Why not sign up here today? Thank you.
PO Box 233

,

Falls Church, VA 22040-0233

cindy@iraqichildren.org