Project Report

| Jul 15, 2022
National conference to bridge racial and generational differences!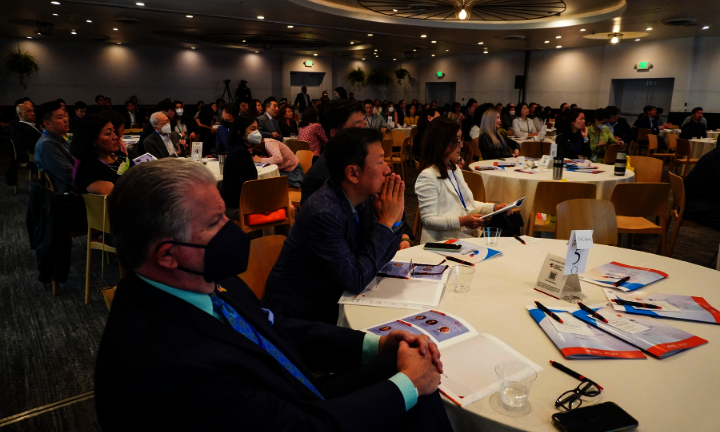 With your support, to commemorate the 30th Anniversary of Sa-i-gu (1992 LA Riot / LA Uprising), CKA and Korean American Coalition – Los Angeles (KAC / KAC-LA) organized the April 30, 2022, full-day SAIGU@30 Leadership Conference as an opportunity for emerging leaders and young professionals to connect with Asian American executives, civic leaders, and experts so that, together, they can discuss SA-I-GU's impact in shaping the Korean American community and the important work of bridge-building across racial and ethnic groups.
Over 270 students, professionals, and leaders gathered at The LINE LA Hotel to discuss Korean American identity, leadership, community service, and strengthening the next generation to continue amplifying the voices of Asian Americans.
Topics included social entrepreneurship, shaping the corporate world for good, women in executive leadership, civic engagement within the Asian American community, Korean American voices in media/ entertainment, and Korean Americans in biotech, medicine, and health.
The attendees had an overwhelmingly positive response of gratitude and reflection.
"Thank you for providing a space for Korean Americans to gather, celebrate our achievements, reflect, and discuss ways to uplift our community and other communities of color." - SAIGU@30 Leadership Conference Attendee
Furthermore, CKA provided the opportunity, through the SAIGU@30 Leadership Conference, to hold an intergenerational and cross-sector discussion on the events and impact of April 29, 1992, a day that many members of younger generations are not even aware of. Through this opportunity, CKA saw bridge-building across generations, communities, and industries, as well as rejuvenated discussions on how to combat challenges, especially the rise of anti-Asian hate crimes and violence, and how to work together to educate & empower emerging leaders.
Thank you for your continued support in healing and uplifting the Korean American community so that we can build a brighter future together.