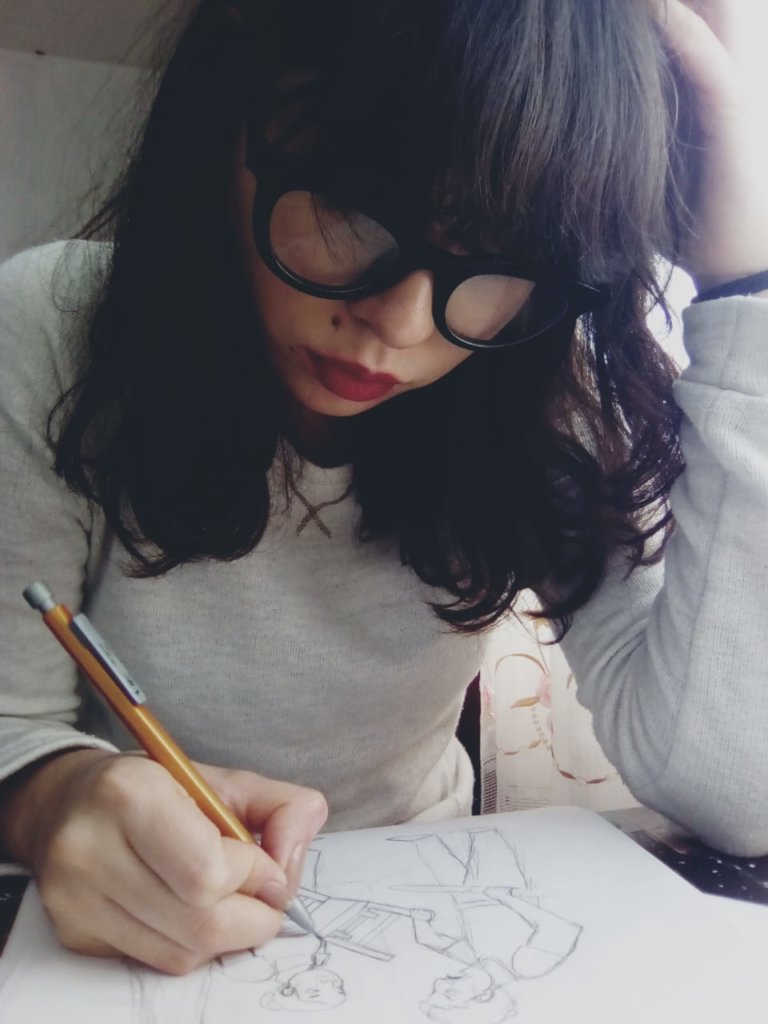 Alejandra is one of the four illustrators working on the Community Narrative Practice (CNP) project in Ocosingo, Chiapas. Earlier this month we interviewed her about the process. Below, a shortened version of this interview.
1. What has been the most enriching part about illustrating the stories for the CNP project?
The most enriching part about participating in this project is all the experience and knowledge that I have acquired during the illustration processes, such as learning real stories of problems that are currently present in Tzeltal communities, creating this visual representation of the stories. I have always sought that my work as an illustrator has a purpose and an goal, what better way to achieve this than by participating in this project.
2. What have been the challenges you face in the process?
One of the great challenges is communication and coordination at a distance, due to Covid. In addition to time, it has been challending to get involved and adequately represent these communities so that people can identify with the stories and thus achieve the objective of the project.
3. What lessons is participating in this project leaving for your life?
My personal lesson is that we still have a long way to go in terms of current situations of violence, we still need to really do something for the communities and address all these problems that are not being addressed perhaps, as they should be, however. I'm glad to be able to contribute from what I like to do, I really want to help as much as I can.
Thanks to Alejandra and the other illustrators all 25 stories should be completed and printed by December, in order to begin the organization of 8 groups (organized by age group and gender) in January.
Thank you for your support of this project. One story and discussion at a time we can change the reality of gender violence in Mexico.
Stephanie