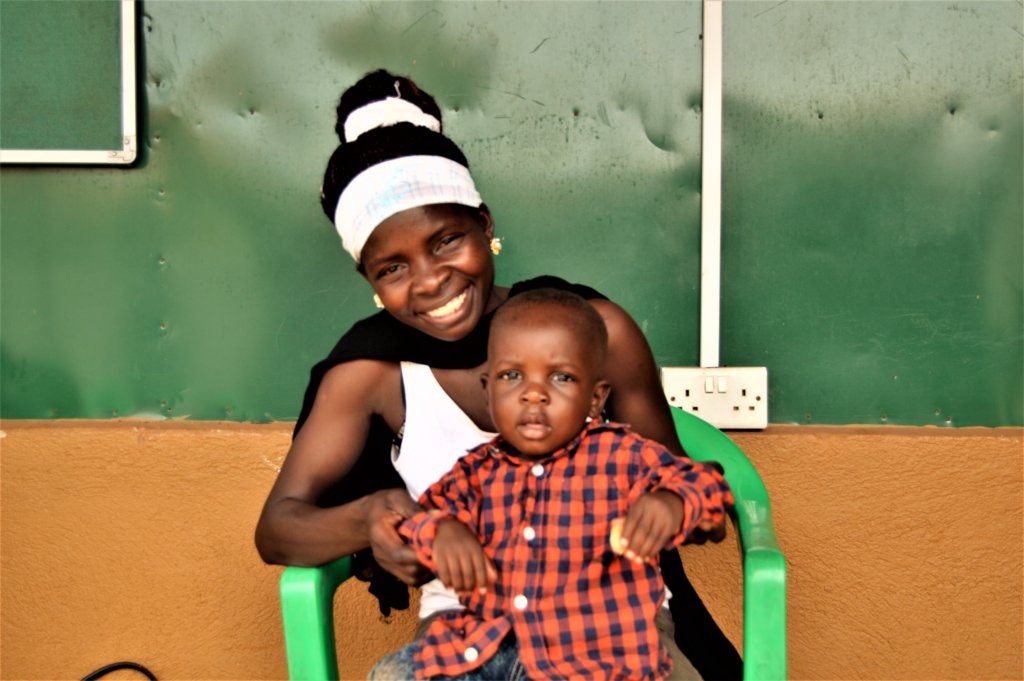 Since beginning our ANC (antenatal care) program, Alive Medical Services (AMS) has continued to strengthen and grow the program which has now seen over 1,000 expectant mothers in the last five years. Since 2013, AMS saw 1,033 HIV negative babies born to our clients and has successfully eliminated mother-to-child transmission of HIV for all expectant mothers enrolled in our care. Our highly trained clinicians educate and counsel each mother throughout her entire pregnancy on proper medication adherence, breastfeeding and care after birth.
Below you can hear from two AMS clients on their experience with our ANC program:
Meet Jenifer: (pictured above)
Jenifer discovered AMS's services through a friend and came to the clinic to get tested. When she found out she was positive, she immediately enrolled in care. Through counseling sessions and health talks provided by AMS, she learned of the ANC program. She is currently with a supportive partner, who is the father of her first born and HIV-negative son, Dathan.
"While I was pregnant, they treated me very well. They gave me advice and always checked me with love. After I gave birth, they tested the baby for the first time and he was negative. Then they tested the second time [six weeks of age] and he was well again. Now, in four months, [18 months of age] he will be tested for the third time and discharged HIV-negative. Alive gives me drugs and I always take them and now I have hope. I want to thank AMS very much. I am happy and alive and now you can see my baby is too."
Meet Jane: (pictured below)
Jane discovered AMS through a friend who was already enrolled in care. She looked up to her friend who already had two HIV-negative babies and through AMS' ANC program, she is preparing to give birth again after finding out she was HIV positive. Jane and AMS staff are optimistic that the baby will be HIV-negative.
"At first when I became positive, I was a client somewhere else, but the care was not good and I was not comfortable. My friend told me about Alive and I decided to travel over 200 km from my home for care. Here, the care is good and they treat me with love. Here I learned that having an HIV-negative baby is possible. I used to come every three months for care, but now I travel monthly for my ANC checkups. I decided to travel this far because I know every service is free. When I make a mistake or I come late, the counselors do not judge me. They help me. Now I know I can do anything."
Elimination of HIV transmission from mothers to children is a massive step towards our vision of seeing a generation free of HIV/AIDS. We want to thank YOU, our donors, for your continued support in our cause. Every penny given goes towards this lifesaving work so we can continue to protect the next generation.
Links: