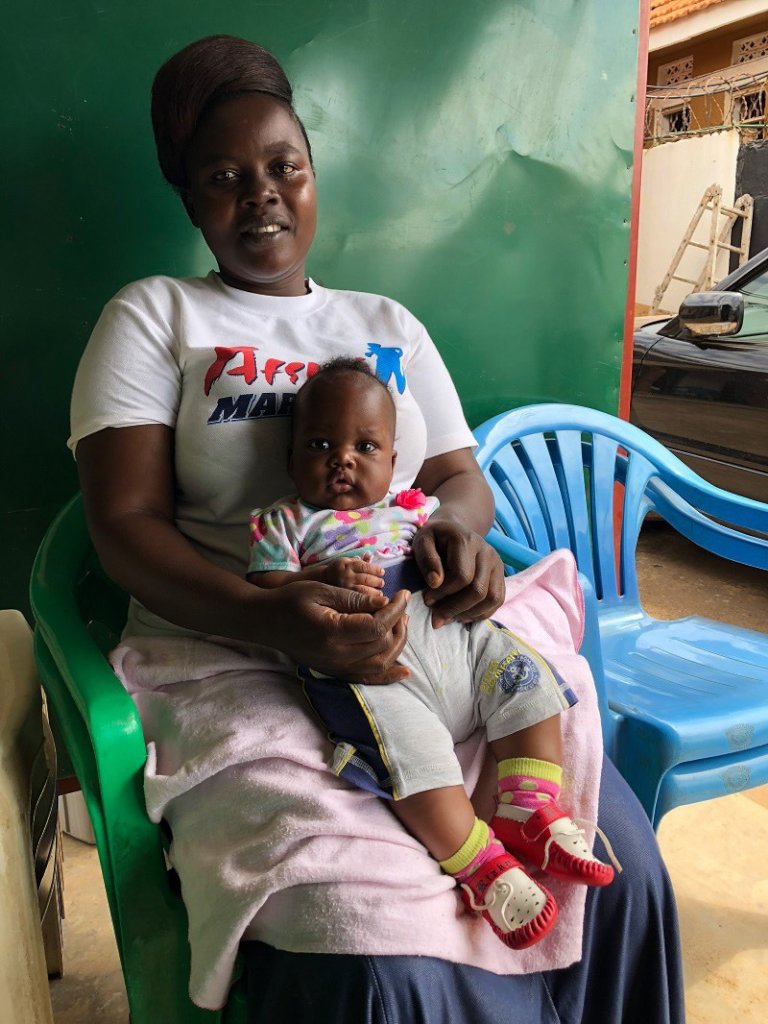 When Hadijah realized she had HIV, she was just 23 years old. Hadijah was married, but had a feeling something was going on between her husband and one of his friends. Before she even started showing symptoms, she went to Alive Medical Services (AMS) to be tested for HIV.
"I was feeling fine, but for some reason, I knew I had HIV," Hadjiah said. "When I sat down with the counsellor, when they pricked me for my blood… I just knew."
Though she was disappointed, Hadijah tried to stay strong. She knew many people who had HIV, and those who adhered to their medication seemed healthy. If she could be like them, she thought, her life wouldn't need to change.
Regardless, there was one thing Hadjiah was concerned about: having children. Now that she knew both herself and her husband were HIV positive, Hadijah worried that she would pass the virus to her babies. In her neighbourhood, Hadijah began noticing the people living with HIV who did not adhere to their medication. They lived a reluctant life, she said, and their health was clearly deteriorating. Determined not to follow the same path – both for herself and her future children – Hadijah diligently attended clinic visits, counselling sessions, and community outreaches hosted by AMS when she decided to get pregnant.
"The counsellors followed up with me and encouraged me to adhere to my medication, breastfeed my children, and live positively," Hadijah said. "They also encouraged me to keep good company."
A short time later, Hadijah gave birth to an HIV negative baby girl. Two years after that, she gave birth to an HIV negative baby boy. And more than 15 years later, Hadijah gave birth again – this time to a baby girl named Sembatya.
As of today, Sembatya has been tested twice with a DNA-PCR test, the method AMS uses to confirm HIV-exposed infants as HIV negative or positive. Six months after Hadijah finishes breastfeeding, Sembatya will be tested for a final time.
"I am confident Sembatya will be HIV negative," Hadijah said. "And in the meantime, I will continue taking my medication on time, breastfeeding the baby, and praying for the best."
Hadijah's children are just two of over 670 babies confirmed HIV negative in AMS' care. In the first six months of 2018 alone, we discharged 92 babies from our elimination of mother-to-child transmission program, confirmed 100% of these children HIV negative. In fact, since 2013, we haven't had a single client in our care give birth to an HIV positive child, a success made possible by our provision of holistic pre-natal and post-natal services.
Thank you for your generosity and for keeping Alive Medical Services in your hearts.