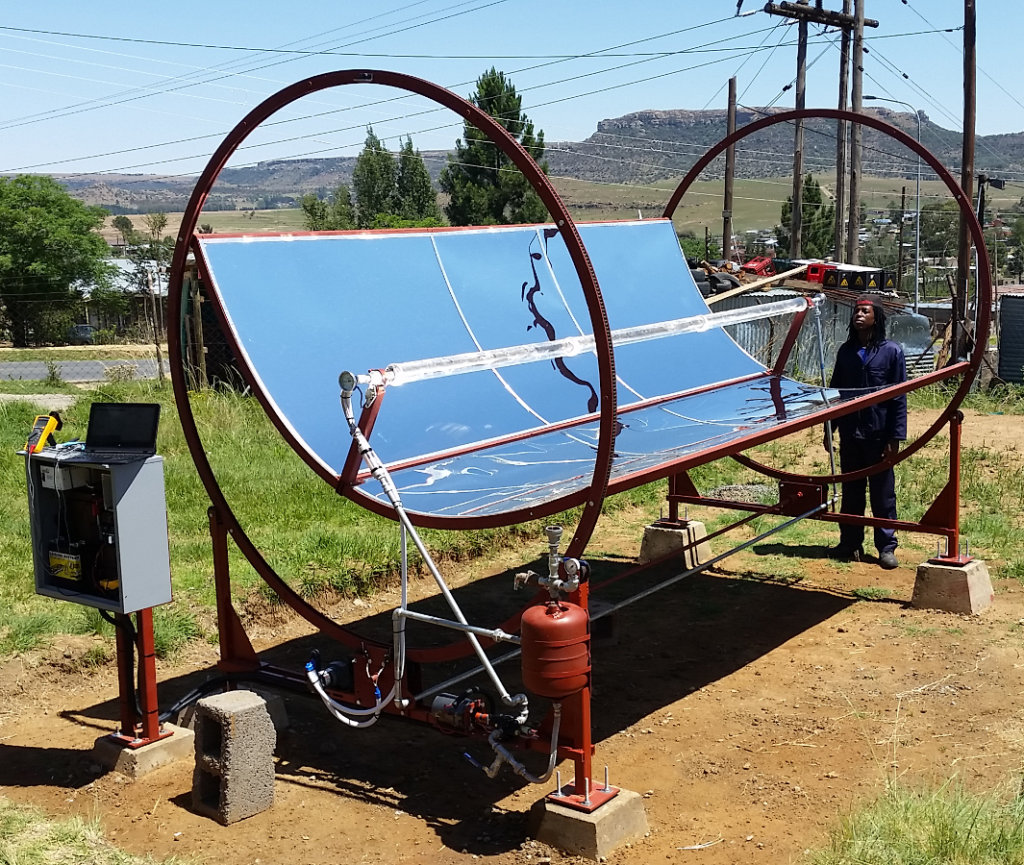 Hello again to all of you!
Exciting news to share from the Lesotho front! These past few months our team has been working very hard on a technology validation system commissioned by an Indian technology company looking to scale up solar thermal projects within India. The system will be shipped out within the next few weeks, to be assembled at their headquarters in Pune, India for testing under local weather conditions. If all goes well, they may use STG's Lesotho-developed technology to enter the market in India to provide a more environmentally-friendly option for generating the heat needed for, in particular, industrial processes - heating water for use at large laundry facilities, running heat-driven air conditioning or refrigeration units, and much more. We are incredibly excited to see this cross-continental collaboration developing and can't wait to share pictures of the system (shown here in Lesotho) as it gets up and running in Pune!
On the other side of the Africa continent, our NYU Wagner team completed their final report providing STG with an analysis of the energy market in Uganda and a set of recommendations for market entry strategy. The team presented these results at the 2016 NYU Capstone Expo in New York on May 10th, and it was incredibly encouraging to see how much interest the project garnered! We are wishing these four hard working individuals the best of luck with their next steps as they graduate and move on to new and exciting projects.
Closer to home, I am heading down to Florida for the next few weeks to do some data collection at our Eckerd College system with a visiting student from the University of Liege in Belgium who is here working with us on design of an optimized expander component for Solar ORCs. She has spent the spring semester designing new parts which we have just finished manufacturing, so now we get to take some measurements to vet how much better the new design is! Once we finish these tests, the new expander will be going to India as part of our ongoing partnership with MIT and the Indian Institute of Technology - very exciting to see this project moving forward as well.
As you can see, we are keeping ourselves busy as always! Lots of ideas percolating for new projects in partnership with a school in Lesotho, as well as bigger projects being designed by the Lesotho Department of Energy. I look forward to sharing more about these in the next update.
In the meantime, I would like once again to extend my deepest thanks to everyone who has supported us and stayed with us on this journey so far - it continues to be interesting and exciting, and I am grateful for the opportunity to do this work. Wishing everyone a pleasant and enjoyable start to the summer,
Matt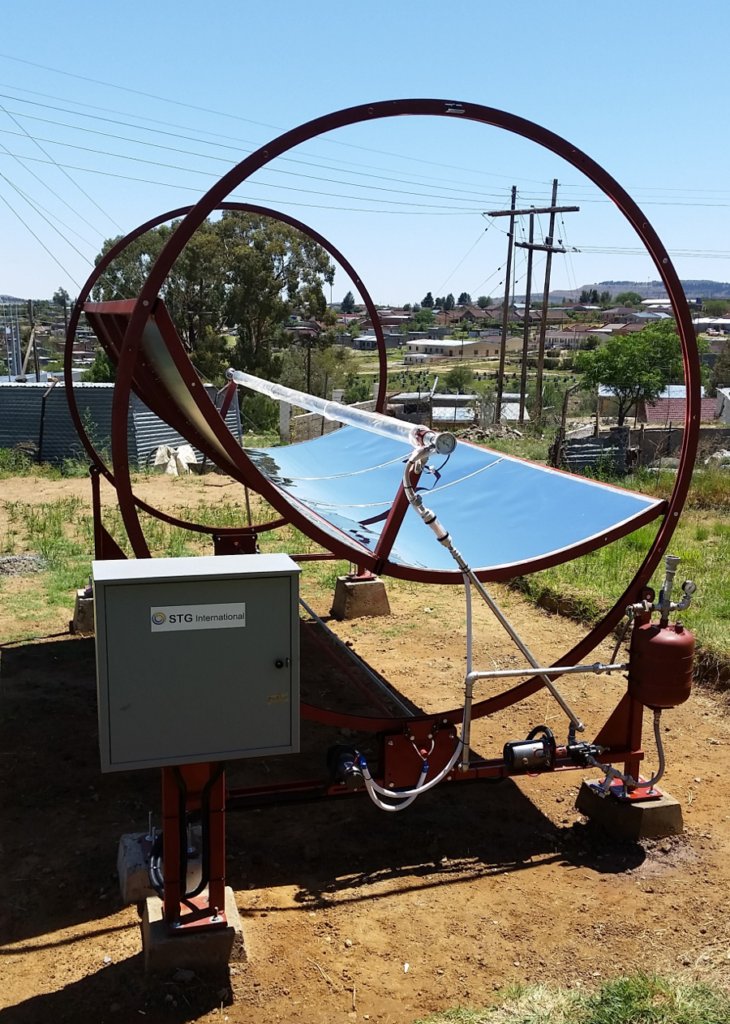 Links: