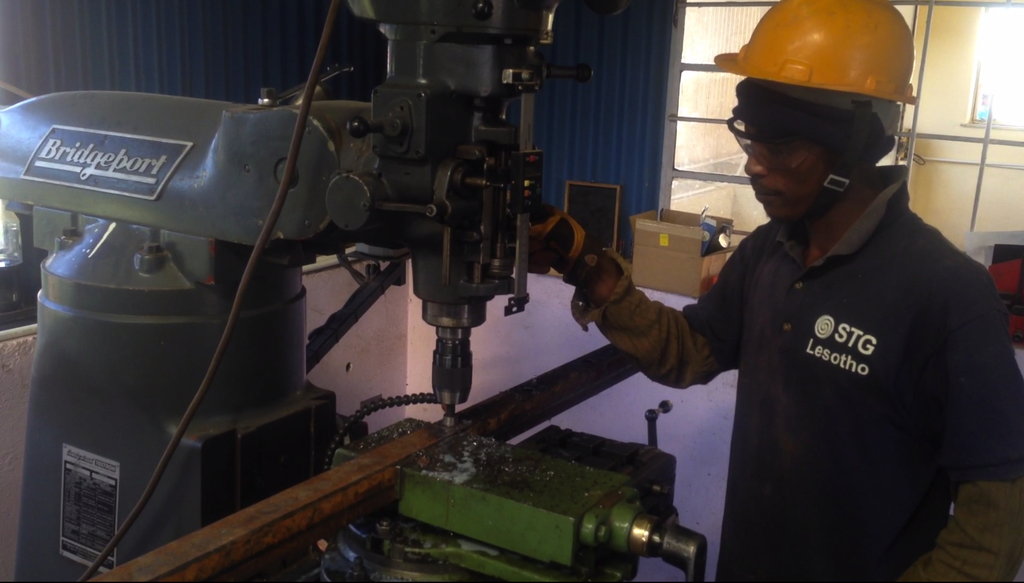 Hello again everyone,
The time is flying by - not sure where the summer has gone, but luckily for our team spring is just arriving in Lesotho! And with the longer days (and more sunshine), we are reminded again what a fantastic resource solar energy is for this country.
Earlier this year you heard about the workshop component of our GEF-sponsored training course and the kick-off of construction on our educational system for our university partners. Our two technicians have been hard at work these past few months and have made great progress on this front, despite the chilly weather. We are now just a few weeks away from the final assembly, which we expect to happen later this month. At that point a few of our US-based team members will be spending some time back in Lesotho to make sure the automated sensor systems, data acquisition, and tracking are installed. The final step is then conducting system tests at the National University of Lesotho to ensure that everything is set up properly to support its role as a specialized teaching tool. We are excited to share more photographs and stories with you as we flip the switch and watch this run - hopefully in our next report!
I also mentioned last time that our team was planning an exploratory trip to Tanzania to meet with potential partners and learn more about the energy landscape there. That trip is coming up this month, and we are extremely excited about the meetings we have planned: with regulators, international funding agencies (like the World Bank and USAID), and other groups already making inroads installing solar energy systems (like Off Grid Electric and Angaza Design). We are hoping to collect information about the energy needs in Tanzania - of households, clinics, schools, businesses - and also what the rules are surrounding supplying energy to meet these needs. If things go well, we are hoping to start the ball rolling on a pilot solar minigrid project in Tanzania similar to the one we are working to design with the Department of Energy in Lesotho. More on this as soon as we are back stateside!
Two more things to keep an eye out for over the next few months - we are working on a new look for our website and will also be unveiling a short video intended to provide a 1-minute intro into STG, our mission, and our vision for accomplishing those goals. I am looking forward to sending out links to these with my next update!
As always, sending our deepest appreciation for your support, enthusiasm, and interest.
Best,
Matt