Project Report

| Nov 12, 2020
Ha Makebe: Poles and Wires!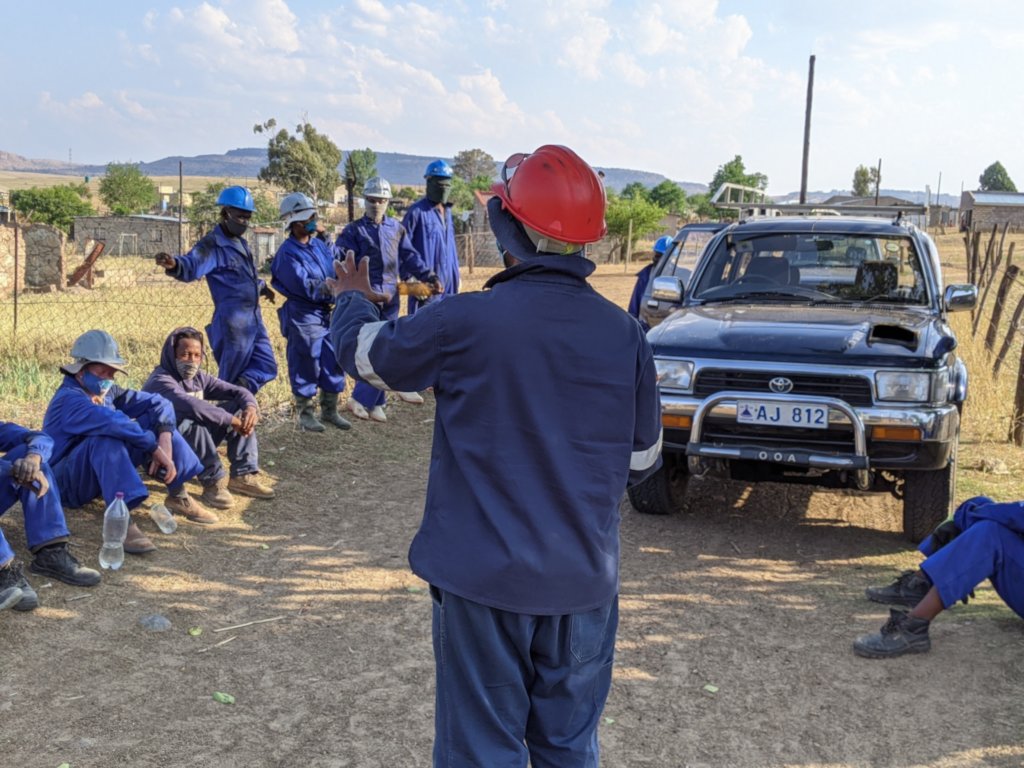 Hello everyone from sunny Lesotho,
As we start summer here in Lesotho, things have been very busy at Onepower! Over the past 5 months we have hired 7 new employees and taken on 3 new energy access fellows (6-month student internships), expanded construction capabilities through purchase of a telehandler, crane truck, and drill rig, upgraded engineering facilities at our HQ including a new plasma cutter, and been awarded two new grants - one from USAID to upgrade energy facilities at 3 PIH health clinics and one from EEP to roll out a new program supporting small business growth in our minigrid communities over the next 2 years.
Perhaps most exciting, however, has been to see the minigrid at Ha Makebe starting to take shape. So far this year we have mapped out the proposed locations of the poles, held meetings with the community to get feedback, and started to get customer signups. Teboho, our Lead Electrical Engineer, has been overseeing the construction team of about a dozen community members to mark out pole locations, dig holes, and install each pole perfectly straight. At the same time, the team is installing grounding wires for safety and stay wires for stability. This has been a lot of hard work, and I am attaching some photos of the process so you can see for yourself the hard work and progress the team is making.
Now that 100% of the poles are in (over 100 in total!) the team will be starting to string the wires between the poles, the next step toward connecting each household and business to the local distribution network. In parallel, the manufacturing team at HQ is working on the energy generation module (PV trackers) that will be used to supply electricity to this minigrid.
I am looking forward to continuing to share stories and photos of this minigrid as each pieces comes into place, and for so many of you who have been on this journey with us for quite some time, I hope it is exciting to see the fruits of our efforts coming into being!
WIshing everyone a safe and healthy remainder to 2020 and positive things to come in 2021.
-Matt