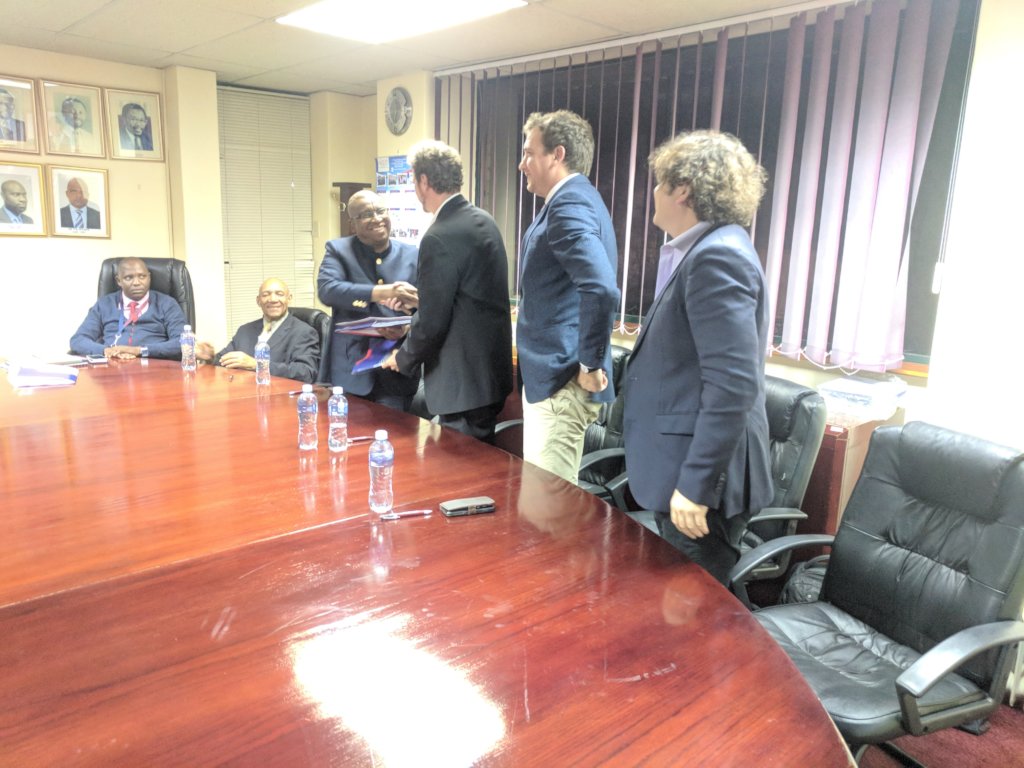 Hello again to all of you,
I am writing this month with some very exciting news - for us as an organization but also for Lesotho as a whole!
Since my last update we have been busy with quite a lot of "behind the scenes" work, the tough negotiations and contracting that will put financing in place to make projects happen. I am very proud to say that the results of this is, first and foremost, two huge steps forward on the solar photovoltaic power plant (named "Neo 1" - in Sesotho "Neo" means "gift"). One of these is an initialed agreement with the Lesotho Electricity Company, guaranteeing that they will purchase all electricity we generate -- this is needed for any investors (or banks) to feel secure in putting their money behind the project. (You'll see the "signing ceremony" in the photos!) The second is a completed agreement with two Norweigan groups to Jointly Develop the plant -- i.e., they are bringing both private equity funds and engineering expertise to join the team and make this project a reality.
The ink is still just drying on these agreements, but our team is already hard at work... next steps relate to working with the neighboring community to secure land rights, conducting environmental safety assessments, and securing the necessary permitting from the government. Construction is still likely 6-9 months away, but we are very excited to have the process under way!
Another very exciting aspect of this deal is the fact that OnePower has committed its profits from the 20MW power plant to accomplishing our mission to build community minigrids in Lesotho. This first milestone has already allowed us to put forward the cost-share required to receive a Feasibility Study grant from the European Union Electri-FI program ("Electrification Financing Initiative"). The result of this study, which should be completed by late 2018, will pave the pathway to procuring bank loans needed to scale up our minigrids program. We have already taken the preliminary results of this study to potential funders, with positive response. I am looking forward to sharing more on this in future reports!
My apologies for the absence of exciting field photos in this report - it's pretty chilly in Lesotho! And though office work is not as photogenic, we're thrilled with what we have to share and the upcoming work from the field that it will enable...
Thank you again to all of you who are along for this crazy ride with us - it's been a busy 2018 so far and still much to come.
Best,
Matt