Project Report

| Feb 27, 2015
Over 200 Guatemalan Students Receive New Shoes for School!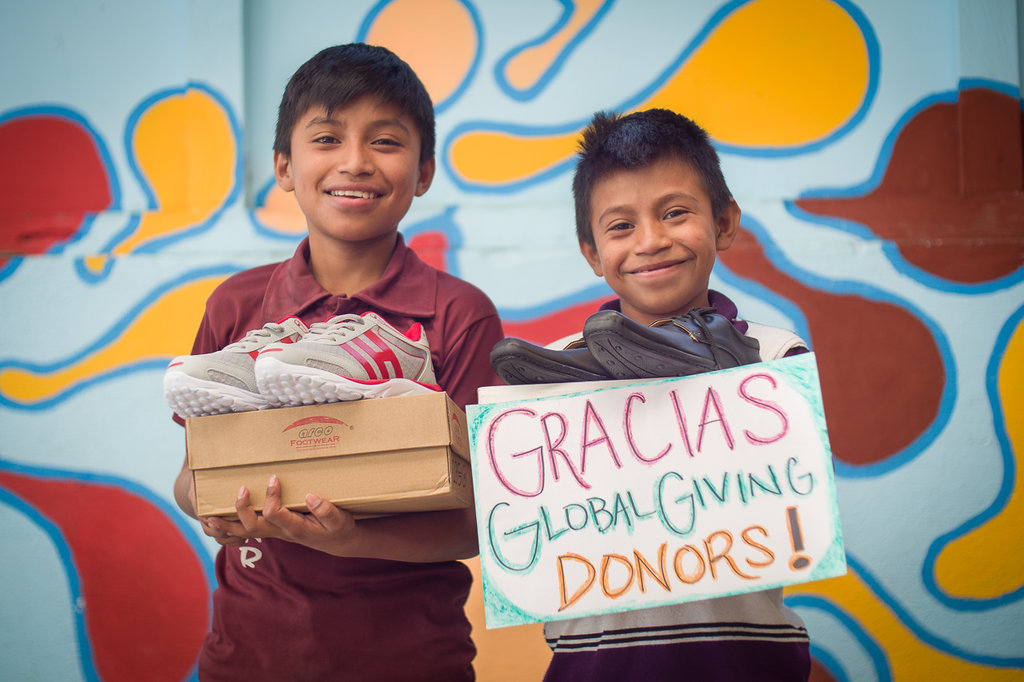 For some of these bright-eyed Guatemalan children with ear-to-ear smiles, it was the first time being able to shop in a real tienda and try on brand new shoes of their own. To say the levels of excitement and appreciation were high would be an understatement. And this was all thanks to supporters like you!
Every day, many of the Mayan Families sponsored students must trek through rugged terrain that can often be challenging and perilous, especially during Guatemala's rainy season. Many are sadly unable to participate in all school activities due to not having the required footwear. That's why through our Student Sponsorship Program, students are provided with the key supplies they need to be successful on their path of education - including the basic necessity of shoes. Unfortunately, hundreds of students each year are unable to receive shoes due to not having a sponsor.
Thanks to the generous support of nearly 100 donors on our most recent GlobalGiving Campaign, well over 200 students without sponsors now have brand new shoes to start the school year off right. Watch them in action as they try on their shoes for the first time!
Brothers Jose & Edwin (above) were just two of these students.
Their oldest sister, Maria, came to Mayan Families from the rural village of Santa Catarina in desperate need of help for her family about six weeks ago. Her mother, Dominga, had just passed away and her father, who works in construction, was simply unable to care for all eight children in the family.
We quickly enrolled five of the children in the family in our Student Sponsorship Program, including Jose & Edwin so they could have the chance to attend school; however we have not been able to find them sponsors yet. Luckily, with the donations raised via our "Step Up for 200 Students in Guatemala" campaign on GlobalGiving, they were able to receive brand new shoes despite not having sponsors.
The glee exuded from twelve-year-old Jose upon finding the right pair of shoes was simply heartwarming. Despite living in extreme poverty and having just lost his mother, Jose now has the "sole support" to attend school and excel in his studies.
On behalf of Jose, Edwin, and the many other students living in rural communities in Guatemala who received shoes, thank you for your invaluable support!
Be sure to check out our video showing just how thrilled these students were to receive their new shoes for school.
If you are interested in sponsoring a student, please be sure to check out our students in need of sponsorship on our website, or email katy@mayanfamilies.org.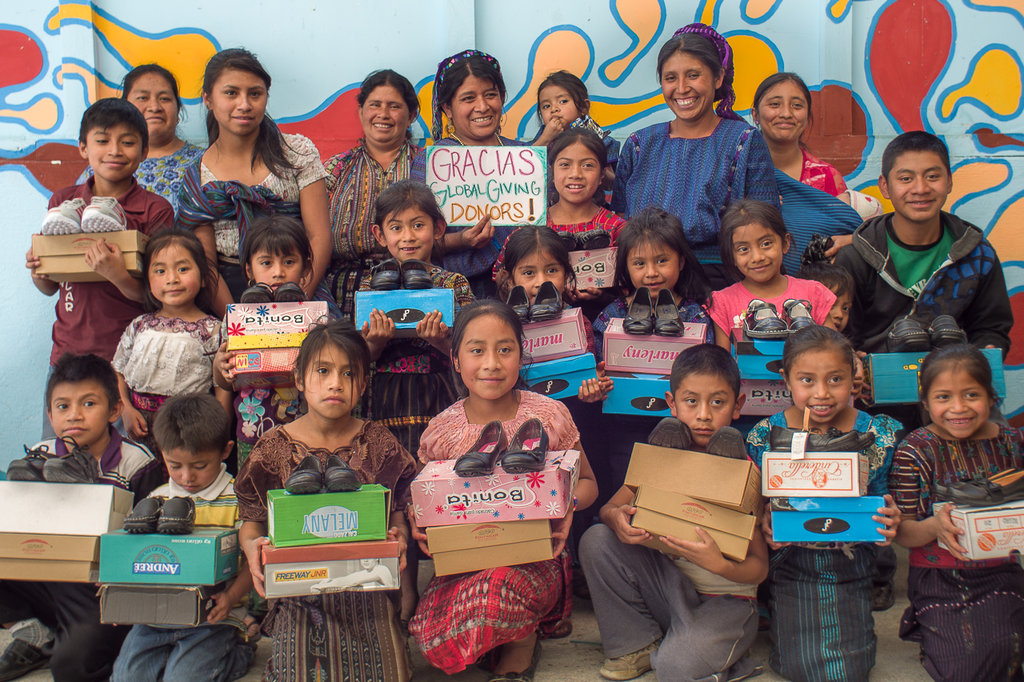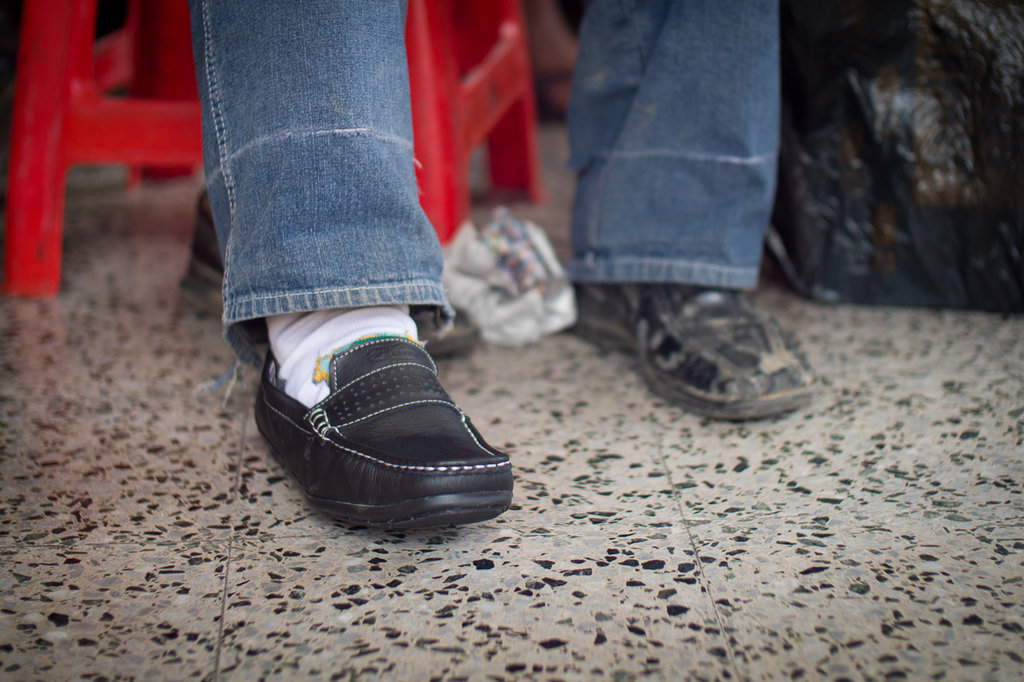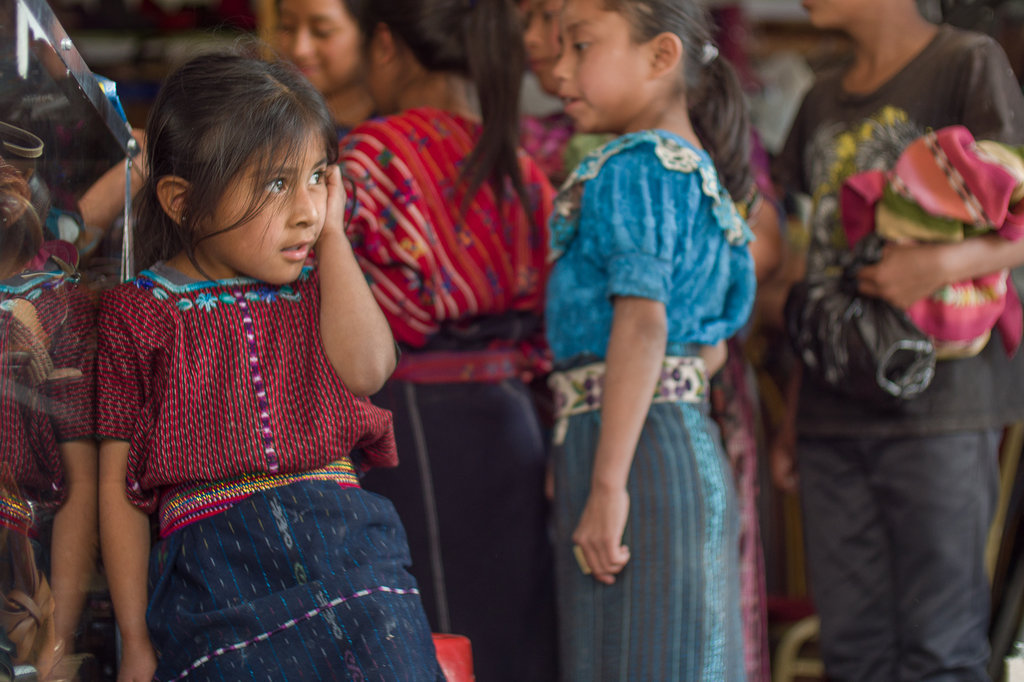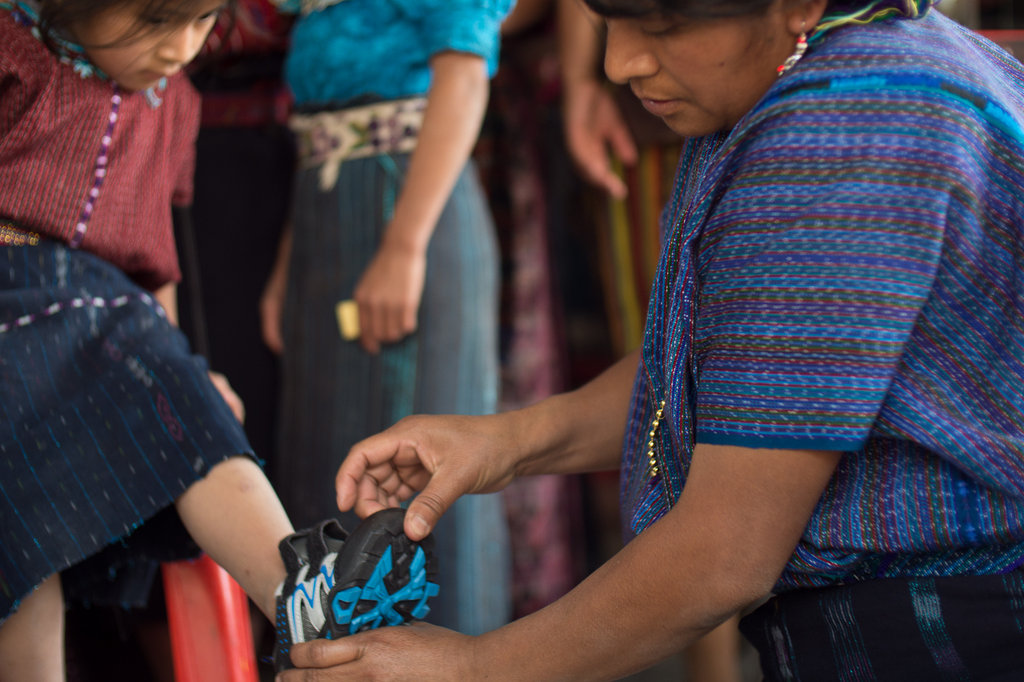 Links: