It has been a troublesome year – and we are still not out of the woods. In Mfuleni, the COVID-19 pandemic has wreaked havoc with the lives of the parents and their children who attend schools that Starting Chance supports. From March until the end of August South Africa was in lock down and the schools were not allowed to open. Parents received guidance and ideas and played and educated their children as best they could, but it was extremely difficult. Many lost their jobs and to survive was the priority.
In late August, the schools started to reopen but many parents were wary, and many didn't have money to pay school fees so numbers returning to schools were very low. Starting Chance supported the schools by providing PPE kit to make them safe and creating opportunities for the principals and their teachers to receive training on how to manage a COVID-19 compliant school. We have continued to support the teachers to provide parents with ideas and educational materials for their children. But unfortunately we were not allowed to run workshops as no gatherings of over 5 people were allowed.
We now look forward to 2021 and we hope to provide parents with 4 workshops to ensure learning at home continues to grow and thrive. It has never been tougher in our townships, and parents need to be able to hope for a better future for their children. The ability to give their children the starting chance they deserve and desperately need through better parental support is a vital first step.
In the early part of 2020 we learnt that our workshops work best when dividied into 3 key age groups so that parents learn which activities are appropriate and meaningful for their children. It has also never been clearer that parents want to learn more - they are passionate about the future of their children and giving them the start on their educational journey that they deserve.
Our fieldworkers who facilitated the March 2020 workshop, which happened just before lock down had this to say:
Lebo (0-3 year age group parents)
The workshop was effective and the parents were very engaging and had ideas for making contact with teachers to strengthen the relationship between parents and schools as part of parent's responsibility towards their child's schoool. The parents and their children were excited about the puzzles they received in their resource packs. Parents can't afford to buy puzzles.
Joyce (4-5 years age group parents)
It was a great turn out. The parents were very happy about the topic, They also show that they are willing to build the relationship between them and the teachers. They want to work together with their children's school so that their children can learn more. Parents were so grateful to Starting Chance for these workshops that we organized for them.
Noms (5-6 Year olds age group parents)
The workshop was so interesting, the parents were so engaged. They shared their new experience of attending the training, how they are learning and getting more involved in their children's education. They had expressed how gratefull they are and how the training has opened their eyes in terms of activities to play at home to develop skills of their children.
Please help us to make this happen - our future generations need our support!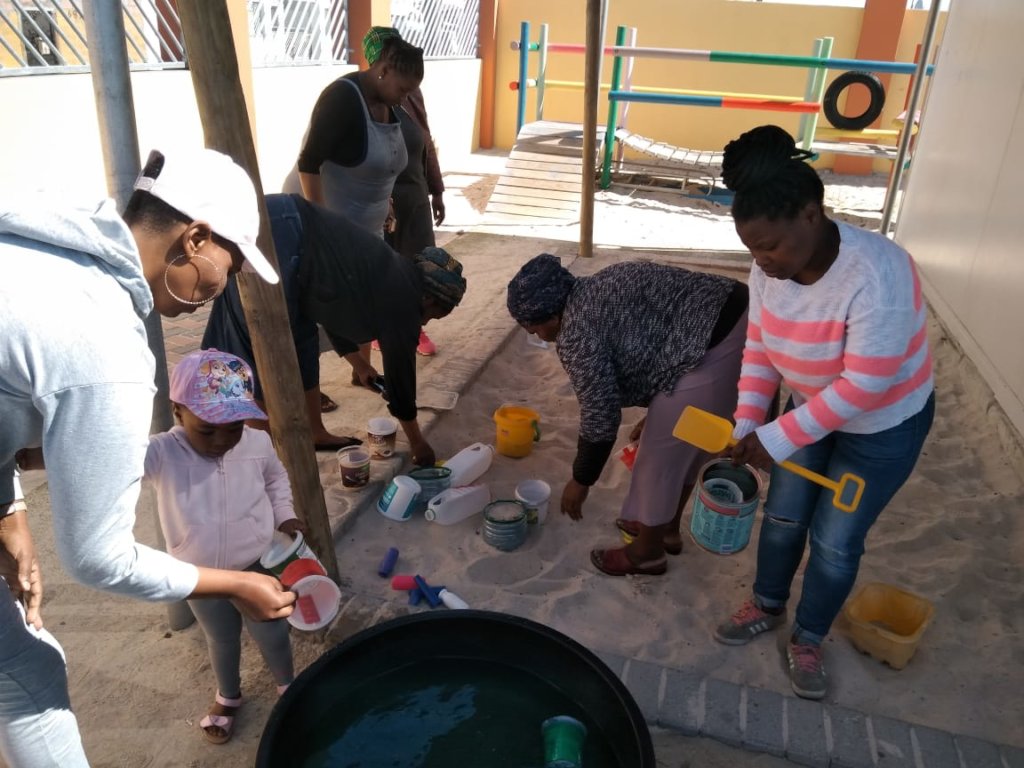 Links: