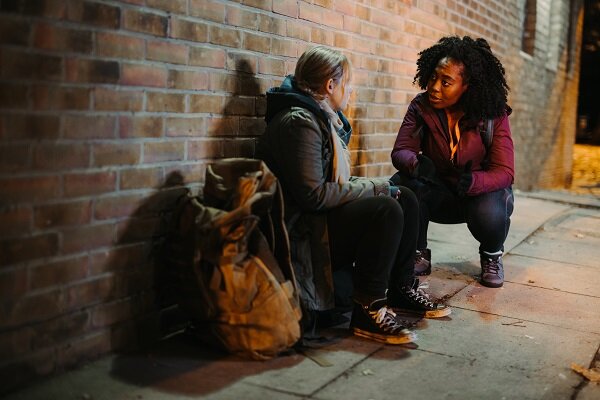 Thank you for your continued support of St Mungo's. With your help, we are furthering our ambition to end homelessness, for good. We are pleased to share an update about St Mungo's latest achievements and how we will be supporting people experiencing homelessness this winter.
In the past quarter, across all our client facing services:
St Mungo's provided support and accommodation to 2,792 people on average each night;
Our 13 Outreach services worked with 3,481 individuals who were rough sleeping, supporting them in the first step towards recovery from homelessness;
We worked with 4,716 individuals across our housing related support services;
We worked with 12,171 individuals in total and ran 150 services across London, the South East and the South West.

These achievements would not have been possible without your support, thank you.
St Mungo's Winter Campaign
As the nights draw in and temperatures begin to drop, our outreach teams begin preparing for winter. With the number of people sleeping rough expected to rise with the cost of living crisis this winter, we expect more and more people to be in urgent need of St Mungo's services.
In order to meet this rapidly growing demand, we have launched our new winter campaign, Last Night on the Streets. This crucial campaign aims at boosting our fundraising to support our vital work, raising public understanding and empathy for those affected by homelessness and getting the word out about the support we have available, in order to reach more people than ever before.
We would be delighted if you would help us to amplify the campaign by sharing our TV advert linked below.
By continuing to support St Mungo's, you are helping us to ensure that we can make tonight the last night on the streets for many people experiencing homelessness.Your continued championing of our work enables our outreach teams to be out, every day and every night, helping people sleeping rough to find safe beds, and fresh starts.
Sleeping rough this winter / Winter Support
Winter is the most dangerous time to be rough sleeping. As it gets colder, it will become life threatening. When the temperature drops below freezing, our teams work alongside local government agencies to deliver SWEP. SWEP stands for severe weather emergency protocol. It means more accommodation is made temporarily available so that everyone sleeping rough can be offered safe shelter.
St Mungo's supports SWEP actions across London and the south of England where our outreach teams are based, working alongside other organisations and with a range of local authorities to support people rough sleeping in dangerous temperatures.
"During SWEP we can offer anyone a space inside regardless of who they are. That means we can work with people with no recourse [to public funds], we can help them apply for settled status or find a job. That gives them the chance to start working towards the kind of life they want and to begin to support themselves. None of that would be possible if it wasn't for SWEP."
- Ella, Outreach Worker at St Mungo's
StreetLink urgently connects people experiencing homelessness with the local support and services available to them. If you see someone sleeping rough this winter, please use the StreetLink app or website to tell services where you have seen someone sleeping rough so they can get the help they need.
Thank you!
We hope you are proud of your hard work to help us achieve our ambition – that no one should ever have to sleep rough and that everyone should be able to realise their potential. St Mungo's vital services could not be done without your continued support and generosity. Thank you for helping us to end homelessness and rebuild lives.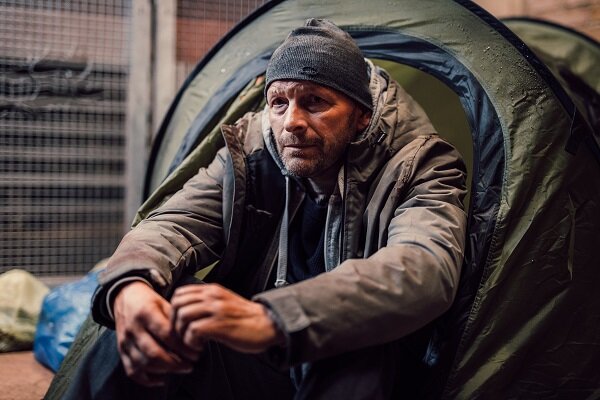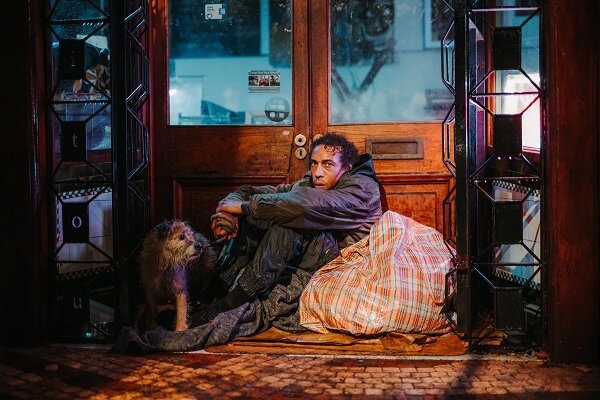 Links: