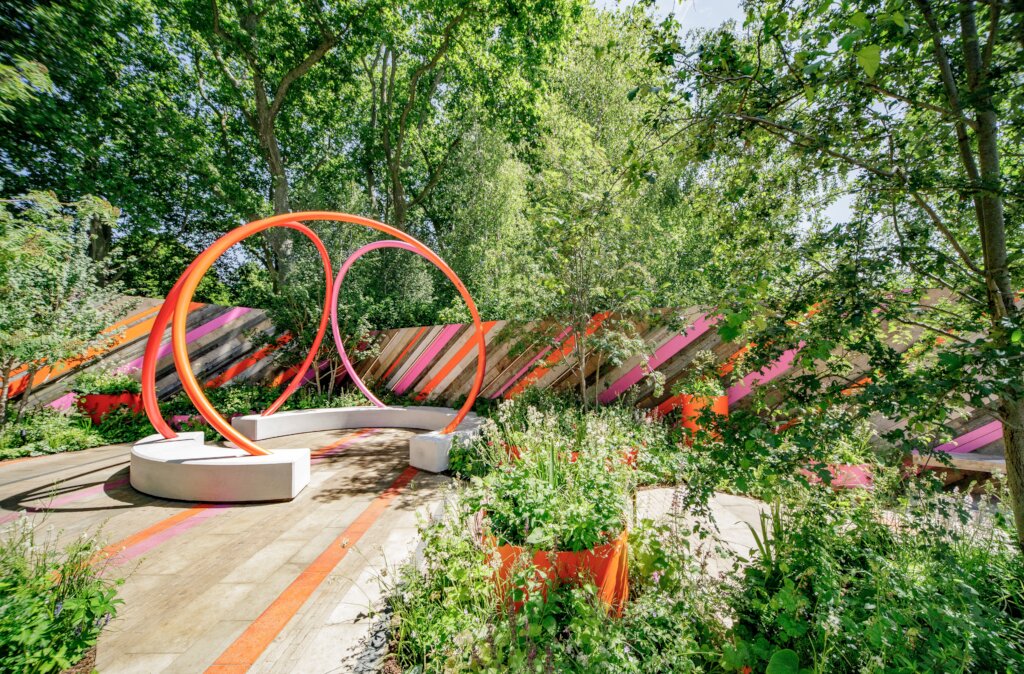 Thank you so much for your continued support for St Mungo's!
We are pleased to share an update about St Mungo's Putting Down Roots Garden, our latest achievements and how St Mungo's responded to the recent heatwave in England.
The RHS Chelsea Flower Show
St Mungo's clients and staff recently took part in this year's RHS Chelsea Flower show, where we were delighted to take home a silver medal in the show garden category for our colourful urban pocket park, designed by Cityscapes.
Over 140,000 people visited the event and St Mungo's welcomed a host of stars, including Dame Joanna Lumley, Phillip Schofield and Ainsley Harriott, into our colourful and accessible garden. The garden also caught the eye of the media, picking up lots of prime time coverage over the course of the week.
The pocket park now has a new home at two sites in South London, Southwark Crown Court and Guy's Hospital, and will continue to be maintained by St Mungo's Putting Down Roots students.
"Before gardening my mental health was all over the place, it is now stable. The fresh air really helps me, being outside and surrounded by nature significantly lifts my mood. "The gardening gives me a focus every morning, to get up and get out of my flat. I am so grateful to be a part of it."
- Jacqui, St Mungo's Putting Down Roots participant
Quarterly Achievement
In the past quarter across all of our client facing services:
St Mungo's provided accomodation and support to 3,056 people on average each night.
Our Outreach teams worked with 2,691 individuals who were rough sleeping to support them to leave the streets behind.
We worked with 13,574 people in total and ran 152 services across London, the South East and the South West.
We are so proud of everyone's achievements the organisation. Thank you for your support in enabling us to do this!
Severe Weather Emergency Protocol (SWEP)
In July England experienced unpresedented temperatures, reaching record highs of 40 degrees. This promopted the activation of extreme weather provision for people experiencing street homelessness in London. During this time outreach shifts were increased, people were offered water and sun protection, as well as being supported to find places where they could shelter from the extreme heat.
"The temperatures we have seen this week, and which look set to continue, can kill people who are street homeless and it absolutely right that it is treated as an emergency."
- St Mungo's Director of Rough Sleeping, Westminster and Migrants Petra Salva OBE
Rough sleeping is dangerous in any weather. StreetLink connects people experiencing homelessness with local support services. If you see someone sleeping rough please use the StreetLink app or website to help them.
St Mungo's vital services could not be done without your continued support and generosity. Thank you for helping us to end homelessness and rebuild lives.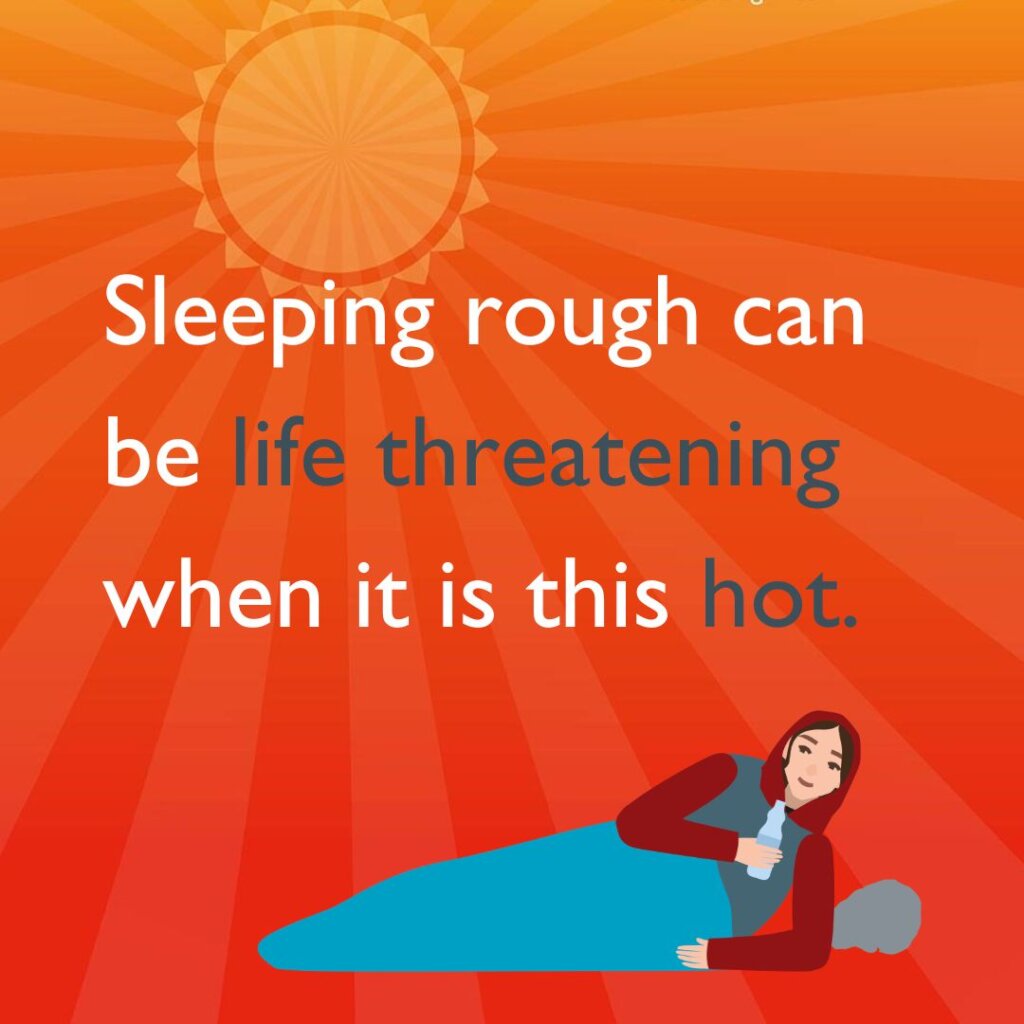 Links: