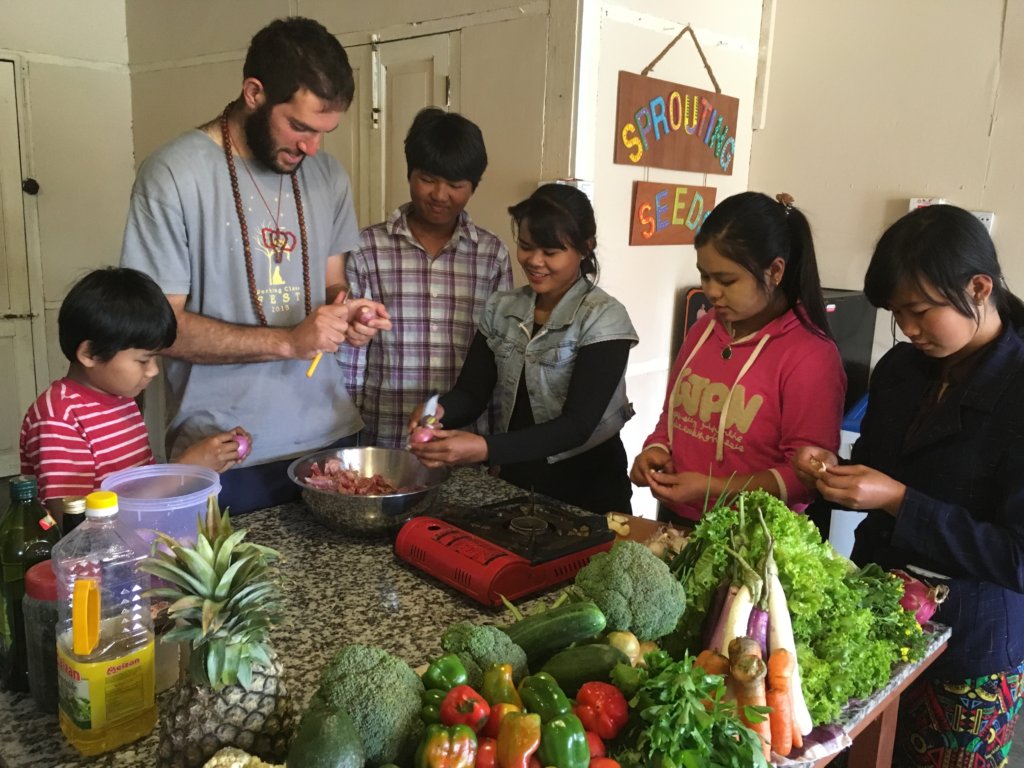 Dear Friends and Family,
We are excited to share our latest news with you from the last few months. The café has been fully open for several months and we are excited to share that we are getting very good feedback from both locals and foreigners about our products and service.
We now have two new young girls working with us from the local Kalaw area, one is from the Pa-O community and the other from the Nepalese community. They are already managing parts of the café and able to cook and bake almost all of the items in the café.
French Pastry Training
In March we were very excited to have a dear friend from Israel, Ariel, work with us for 6 days. During this time we re-worked the menu, re-designed the inside and outside spaces and learned many new items. He trained all of the girls in French pastry baking and over the five days we learned 25 new dishes!
Some of these wonderful new treats you can now find on the Sprouting Seeds menu include: strawberry pie, lemon pie, tiramisu, quiche, vegan cashew cheese, shakshuka, tziki, hoummus and so much more!!!
Training 40 youth from Yangon Green School
In March we also had a visit from our friends from the Green School in Yangon. They came with over 40 students and 30 adults. We worked with them over several days teaching them a variety of new skills, including: ice cream, pizza, cakes, muffins! it was a treat to work with all the kids!
New Plans
We are planning to open a yoga studio in the upstairs of the café and we have started several small sewing projects. We are in touch with several yoga instructors and hope to open the yoga classes within the next few months.
We also are in the planning stages of starting cooking classes. Aye Aung will take the lead and offer basic Myanmar cooking classes and we plan to create the long awaited Sprouting Seeds Cookbook!
We thank you all for your support and look forward to share more updates over the next few months!
Warmly,
All of us at Sprouting Seeds